With the Green Bay Packers entering their 102nd NFL season after a tumultuous offseason, they need to look in the mirror. Aaron Rodgers reported to training camp Tuesday while the rest of the NFL expected him to be gone or retired by this point. Davante Adams reportedly is willing to restart contract discussions. Randall Cobb is reportedly on his way back to Wisconsin. Everything is seemingly falling into place, right? Here are four goals the Green Bay Packers absolutely should be focused on going into the '21-'22 season:
Winning Number Five
The number one goal for the Packers this season should be winning their fifth Super Bowl. Over the previous 101 years, the following Hall of Fame signal-callers have led the Packers: Bart Starr (16 years), Brett Favre (16 years), and Aaron Rodgers (going into year 17). In nearly half of the team's tenure in the NFL, they have had greatness at the quarterback position and only four Super Bowls to show for it. It is time to bring the Lombardi trophy home to Titletown.
The roster is even more loaded with talent after finishing the previous two regular seasons with records of 13-3 and making it to the NFC Championship game in consecutive years. Plugging in players like Randall Cobb, Devin Funchess, and Amari Rodgers to an offense that finished first in points per game (PPG) in 2020 only makes things better. On defense, a promising secondary and pass rush led by stars Jaire Alexander and Za'Darius Smith added rookie CB Erik Stokes who should help lock up opposing receivers.
The time to win is now for the Packers. With the future of Aaron Rodgers, Davante Adams, and Jaire Alexander needing to be addressed in the near future, a perfect way to improve the odds of keeping all three would be to bring home number five.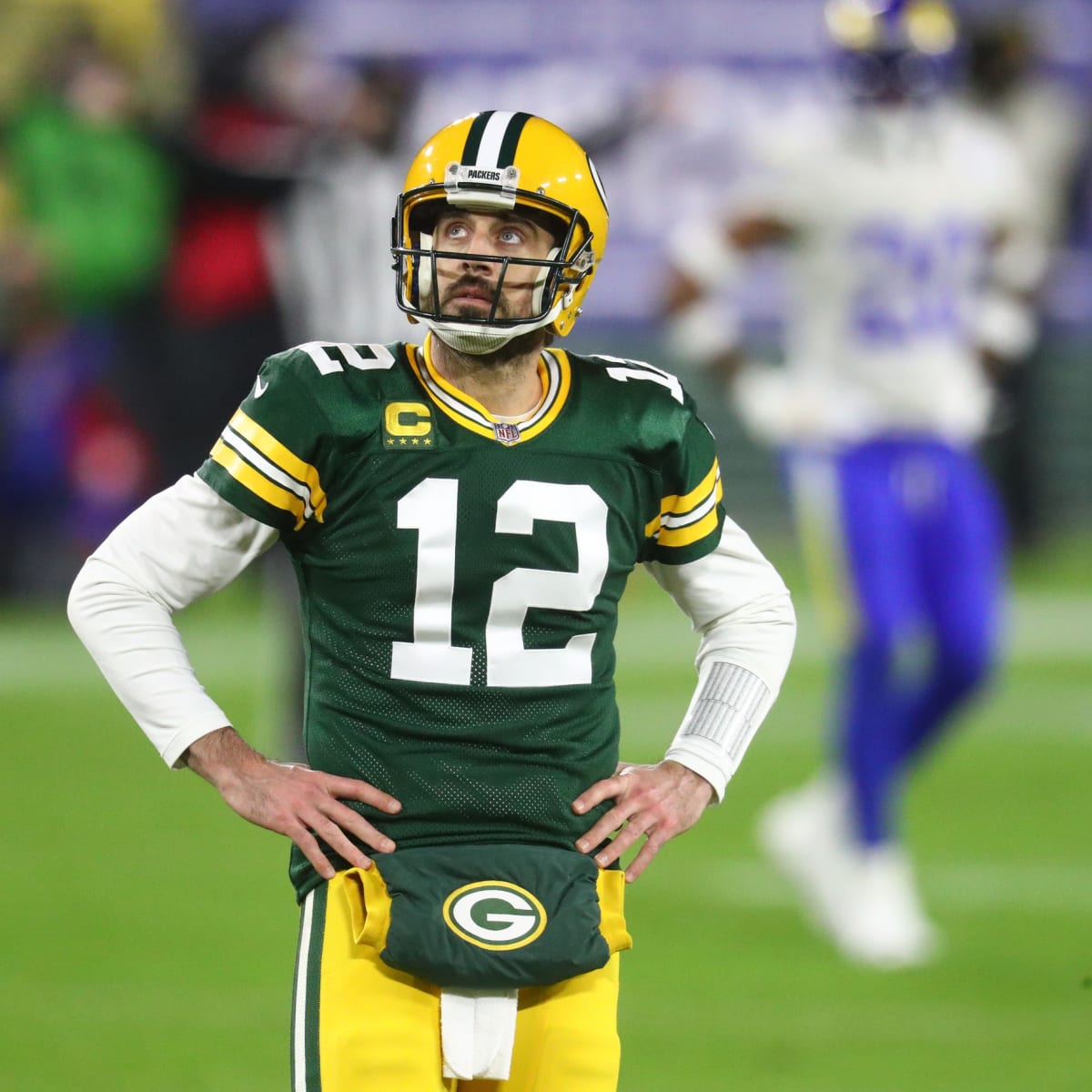 Convince Aaron Rodgers to Stay
Winning cures all problems.
If that statement rings true with the three-time MVP, Packers fans should be optimistic. Unfortunately, 12's issues with the team run deeper than that. The Packers are going to have to win big, give Rodgers security, and tend to his demands. This is not an ideal situation for an NFL team, especially one as traditional as Green Bay. Albeit is not every day a team has a surefire first-ballot Hall of Famer for 17 years. Looking onwards to the future, the Packers have a lot of young talent, but one position is not guaranteed to be filled. The starting quarterback position has promise behind Rodgers with Jordan Love, but no guarantee as we have not seen him play in a single NFL game.
Rodgers has left an illustrious legacy in Green Bay and the hope is for him to retire in the Green and Gold. #12 has publicly stated multiple times that retiring for the team that drafted him is very important to him. The Packers have been very lucky to have such legendary signal-callers the last few decades and it would be difficult to replicate the success that has come with them.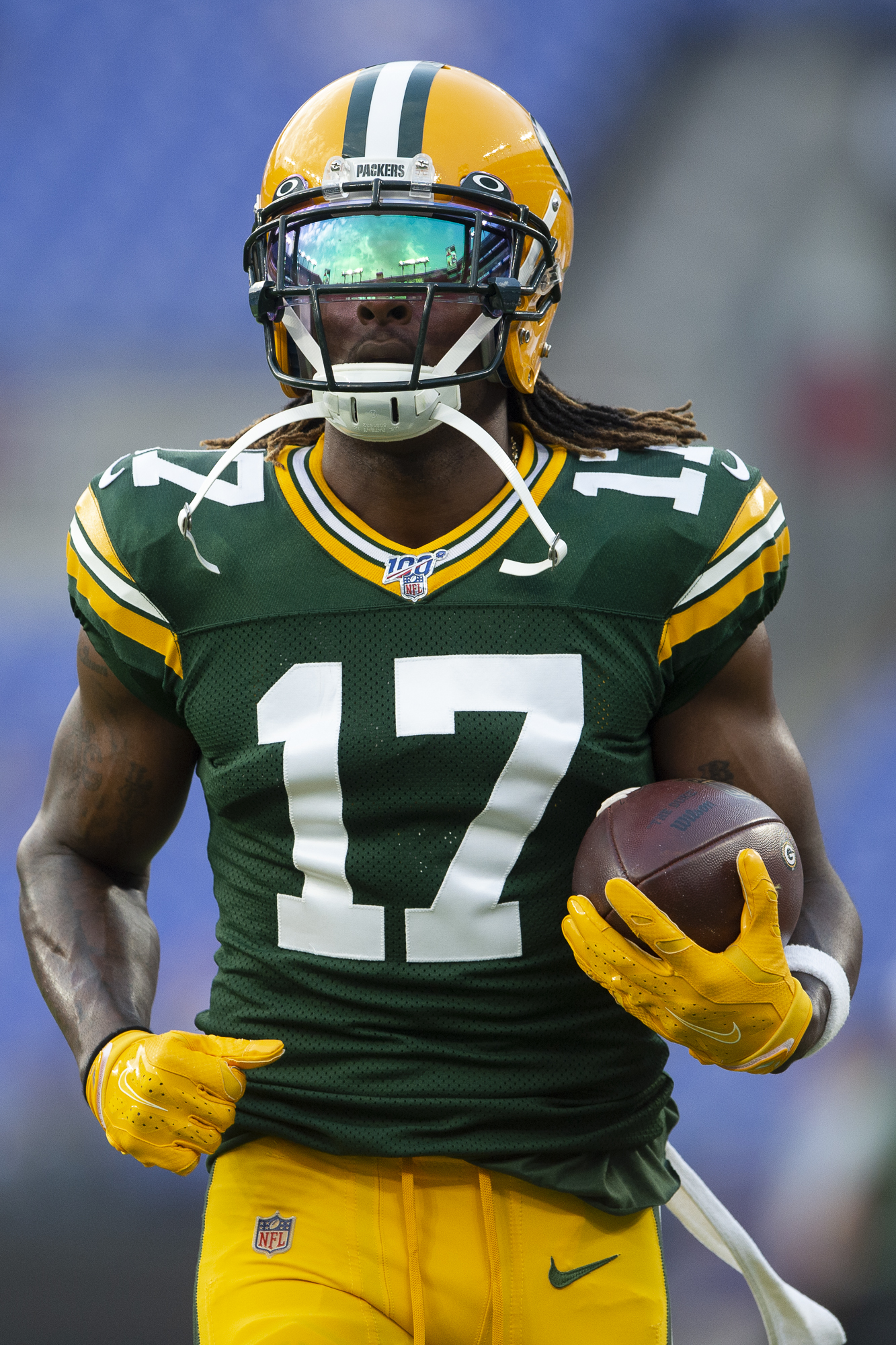 Give Davante Adams a New Contract
Voted top receiver in the NFL by peers, exec, coaches, and scouts by a large margin. Why not pay Davante what he's worth?
Rightfully so, Adams wants a new contract and does not view taking a discount as an option. With or without Rodgers throwing the ball to him, Tae is going to demand top dollar. It should be a priority for the Packers to resign one of the best receivers to come through Green Bay. Sure, it is going to take a lot of money to retain him and will eat up a lot of cap room but with signing bonuses and emerging talent in Valdes-Scantling and Lazard, this should be done.
Green Bay is not necessarily an ideal free-agent destination and everyone knows it. Keeping the top receiver in the league would be huge for the team.
Extend Jaire Alexander
The 2020 Pro Bowl and All-Pro Second team cornerback from Louisville has been a homegrown star here in Green Bay. With him becoming an UFA in 2023, the Packers need to start looking at extending him now. Known as 'Jaire Island', the corner put up lockdown numbers in the 2021 playoffs. Jaire held opposing receivers to -3 yards in the NFC Divisional Round vs the Los Angeles Rams. Against Tom Brady and the Bucs, he logged two interceptions.
Regular season or playoffs, Jaire has proved he can hang with the best receivers in the league. He deserves to be paid.
[pickup_prop id="5648″]
Follow for More
Follow me on Twitter at @loscartier and follow us @WiscoHeroics1 for more great content. Check out our merch page here and use promo code Wisco at check out for $1 off! To read more of our articles and keep up to date on the latest in Wisconsin sports, click here!