The Packers this season certainly have a pretty talented roster this year. However, it is being overlooked by the Aaron Rodgers drama that has been going on for months now. There is a good amount of talent on the Packers roster that can really surprise everyone this year. The Packers have numerous players that no one should sleep on this season. Here are all the players that can surprise everyone this season.
Josiah Deguara- Can Form a Dangerous Duo With Robert Tonyan at Tight End This Season
Josiah Deguara will definitely be a key piece on offense this season. Everybody seems to forget that he was the starting tight end in week one last year. He played a lot of snaps and was definitely doing work in the run game and was effective in the passing game. Unfortunately his rookie season ended early thanks to a tore ACL, but should be fully recovered for this upcoming season. He is the H-Back that Matt Lafleur loves to use in his offense. Add him with Robert Tonyan and that can be a dangerous duo at tight end. If he is fully recovered he will certainly be effective for the Packers offense this season.
Simon Stepaniak- Has a Chance to Win the Starting Right Guard Job for the Packers
One of the candidates to win the open right guard competition is Simon Stepaniak. He was one of the three offensive linemen drafted by the Packers in the 2020 NFL Draft. The best way to clearly describe Stepaniak is that he is MEAN and scrappy. Watching his college tape he was mauling guys in the run and passing game. In addition he had moments where opposing defensive linemen were on the ground as he was delivering numerous pancake blocks. The negative is he has not played football in two years and his injury history. If he is fully healthy and ready to go do not be surprised if he is able to win the starting job at right guard.
Kadar Hollman- Can Possibly See Time in the Slot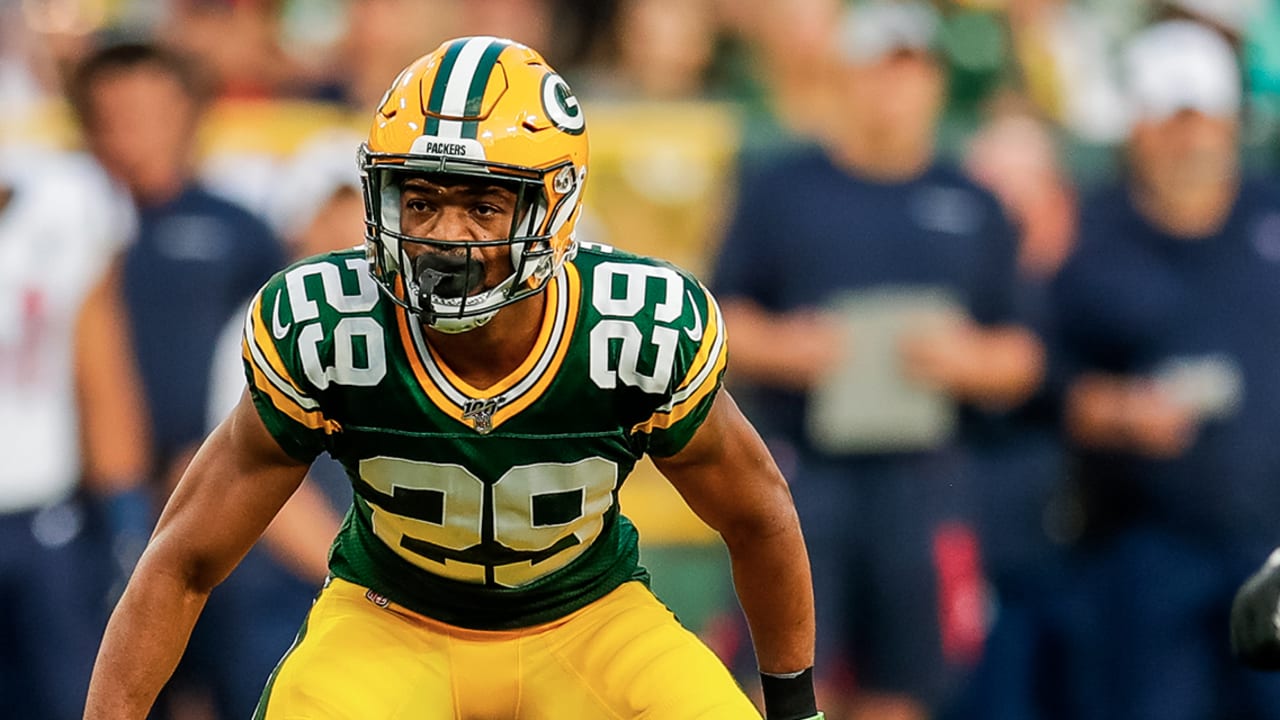 Kadar Hollman is part of a crowded cornerback room for the Packers this season. He was part of the outstanding 2019 draft class from the Packers. He has not played a lot his first two seasons with the team. Although when he was asked to step up due to injuries in 2020 Hollman played really well. Hollman fits what the Packers want to do at corner in playing press man coverage as he has the size and length. Former Packers defensive coordinator Mike Pettine kept playing him in zone even though he excelled at man which was certainly mind boggling. He will compete for playing time in the slot with Chandon Sullivan and has a chance to win the job. Do not be surprised to see Kadar Hollman on the field more often this season for the Packers defense.
Allan Lazard- Due For a Big Year With the Team This Season After a Core Injury Hampered Him in 2020
People still doubt Allan Lazard even though he improved last season. It is also notable that he was playing through a core injury in the last half of the 2020 season showing his toughness. He was on pace to have nine hundred plus yards and had a breakout game against the New Orleans Saints before his core injury. Lazard in addition does the dirty work in the run game and not afraid to block anyone. He is fully healthy and is expected to have a breakout year this season.
Vernon Scott- Most Likely Taking Over Raven Green's Role Within the Team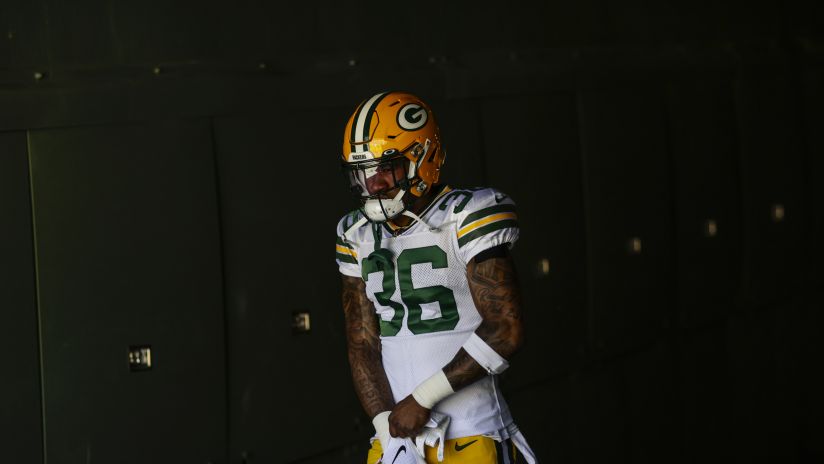 Vernon Scott showed a lot of flashes last year and could be in line for more playing time this season. With Raven Greene no longer with the team Scott can take over his duties as the hybrid linebacker/safety role. He can play in coverage and is solid against the run, which can help move Darnell Savage and Adrian Amos around the defense. Scott  has a chance to have a huge role in the Packers defense, but has to take advantage of it. With him hopefully taking the next step it bolds well for the backend of the Packers defense.
Johnathan Garvin- Can Make the Packers Pass Rush Deadly This Season
The Packers already have three good edge rushers in Zadarius Smith, Preston Smith, and Rashan Gary. Johnathan Garvin was the last pick from the 2020 NFL Draft for the Packers. He did not play a lot of snaps for the Packers last season as he was inactive for most of the season. Showed flashes, but the 2020 season was clearly a learning year for him. Garvin is now in his second year will be expected to make some contribution. He will most likely be the fourth outside linebacker for the Packers this year. The ability is there and if he can make that second jump the Packers pass rush will cause problems for opposing quarterbacks.
Follow for More
Follow me @CarlosS29143608 and follow us @WiSportsHeorics for more content. Check out our merch page. Use the promo code WISCO at the checkout for 1$ off! To keep up on all of your favorite sports Wisconsin click here!