It is safe to say the Packers arguably nailed the NFL draft this year.  They probably had the best overall draft out of all the teams this year. All of their draft picks were good selections, and they got players to help make their football team better. It will be pretty exciting to see these rookies in action this coming season. However, what should we expect from them this season? Here is what to expect from each rookie the Packers drafted this year.
Devonte Wyatt- Should Be a Day One Starter On the Packers' Defensive Line As a Rookie
Devonte Wyatt was one of the Packers' two picks in the first round this year. He was one of the staples on the Georgia Bulldogs defense that dominated college football in 2021 and won the National Championship. Wyatt is a player that can start day one on the Packers' defensive line. Lining him up next to Kenny Clark can cause major problems for opposing offensive lines. His power and quickness for his size is something the Packers will want to unleash on defense. Now he has to earn the starting job as it will not just be handed to him, but it is there for the taking. Overall it is most likely that Devonte Wyatt will be a day one starter for the Packers defense this year.
Quay Walker- Will Be Moved All Over the Field On the Packers' Defense
Quay Walker was a first-round pick that everybody thought was a head-scratcher and that the Packers should've gone wide receiver. However, wide receivers were flying off the board, and the Packers decided to take the best player available. Quay Walker brings a lot of athleticism to the Packers' defense and will thrive playing next to an all-pro linebacker in De'Vondre Campbell. With Campbell calling the defense, this will allow Walker to be moved all around the field on defense. Not to mention his coverage skills will help cover tight ends and running backs.  Look for Quay Walker to be a moving chess piece for the Packers' defense this year.
Christian Watson- Going to Be a Contributor On Offense His Rookie Season, But Still Needs Development 
The Packers traded up in the second round to draft Christian Watson. He was considered to be the best wide receiver in the draft. He is the perfect wide receiver for the Packers with his size, speed, and ability to block. Watson will be a big part of the Packers' offense, but he still needs development. At his college North Dakota State they were a run-heavy system, so he was not getting too many targets.
He also has some drop issues that need to be cleaned up. In addition, learning Matt Lafleur's playbook and earning the trust of Aaron Rodgers will be hard to do in one year. Asking Watson to be the number one wide receiver right away would be unfair and too much to ask for such a young player who still needs much development. After he eases into the position, expect a big contribution from Watson on the Packers' offense.
Sean Rhyan- Has a Chance to Compete For the Starting Job at Right Guard
Sean Rhyan was a four-year starter at left tackle for the UCLA Bruins. His pass blocking certainly needs work, but he is a mauler in the run game as he can move people off the ball. The Packers want to add depth and competition along the offensive line, and they did that by drafting Rhyan in the draft. He is most likely going to be converted to guard in the NFL. He can compete for the right guard spot that is wide open for the taking as last year Royce Newman was not bad, but the Packers still want competition for that spot on the offensive line. This year, Rhyan will certainly be in the mix for the starting right guard spot.
Romeo Doubs- Will Bring A Lot of Speed to the Packers Offense and Will Help the Packers In the Return Game On Special Teams In His Rookie Season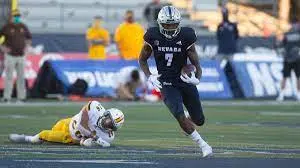 The Packers really addressed the wide receiver position this year in the draft. Romeo Doubs was one of the three receivers drafted this year. He had back-to-back one thousand-yard seasons in his last two years at Nevada. He showed that he can take the top off of defenses, something the Packers were really missing last year. His route running is something that can be worked on, but fortunately, the Packers have a great coaching staff to help him. His speed will be used in this offense. However, he will primarily be used in the return game on special teams to help improve that group which was abysmal in 2021. Look for a big contribution from Romeo Doubs on the Packers offense and special teams this year as a rookie.
Zach Tom- Will Be a Swing Tackle, Guard, and Center For the Packers As a Rookie
Packers invested heavily on the offensive line this year.  Zach Tom was a good value pick for the Packers, a versatile piece that has played almost every position. According to Pro Football Focus, he is a very good pass blocker as his grade in pass blocking got better each year. He could likely be suited for guard in the NFL, but he can play anywhere. I do not see him being a day one starter for the Packers on the offensive line, but that could change depending on how it goes over the summer in training camp. However, do not expect him to be a day one starter for the Packers. Zach Tom will be a swing tackle, guard, or even center in case of injuries that can happen anytime.
Kingsley Enagbare- Probably One of the Steals of the Draft and Will Be the Third Edge Rusher Behind Preston Smith and Rashan Gary
The Packers needed an edge rusher primarily for depth. They do have two good ones in Preston Smith and Rashan Gary, but behind them, they lack a lot of depth. The Packers may have answered that with the drafting of Kingsley Enagbare. He was a surprise to be found late in the draft as he was expected to be taken much earlier. Enagbare was really good against top competition in the SEC at South Carolina. He can bend the edge and get after the quarterback. His being behind two good pass rushers on the Packers roster will benefit him and help him develop. Kingsley Enagbare will be expected to be the third edge rusher behind Preston Smith and Rashan Gary this season. He should make an impact on the Packers' defense this year.
Tariq Carpenter- A Player That Can Make a Huge Impact On Special Teams As a Rookie
The Packers needed some depth at safety with only Darnell Savage, Adrian Amos, and Vernon Scott on the roster. Drafting Tariq Carpenter in the late rounds gives them that much-needed depth. Carpenter is listed as a safety/linebacker hybrid showing his versatility. He can deliver the big hits to opposing offensive players. He will most likely play in the box for the Packers' defense. However, most of his impact in his rookie season will be on special teams, a unit that was arguably the worse unit in the NFL last year. Carpenter was a draft pick for former Raiders intern head coach and current Packers special teams coach Rich Bisaccia. Expect Tariq Carpenter to see the field only when injuries happen and for him to make an impact on special teams.
Johnathan Ford- A Rookie That Adds More Depth Added To an Already Packers Stacked Defensive Line
The Packers' defensive line looks very deep this year. The Packers' have already added a dominant force in Devonte Wyatt in the first round. Now adding more depth along the interior in Johnathan Ford from the University of Miami. Johnathan Ford is a nose tackle that will be used to clog up the holes to help stop the run. Ford did not build off his promising freshman year in college, but there is potential in him that made the Packers want to draft him.  It adds more depth along the Packers' defensive line. He could also be used on special teams to block for field goal and PAT kicks as he is a big body. He could also get some playing time if he can show out in the summer, in training camp, and in the preseason. Johnathan Ford depending on how everything goes, can contribute as a rookie.
Rasheed Walker- Adds More Depth to The Packers Offensive Line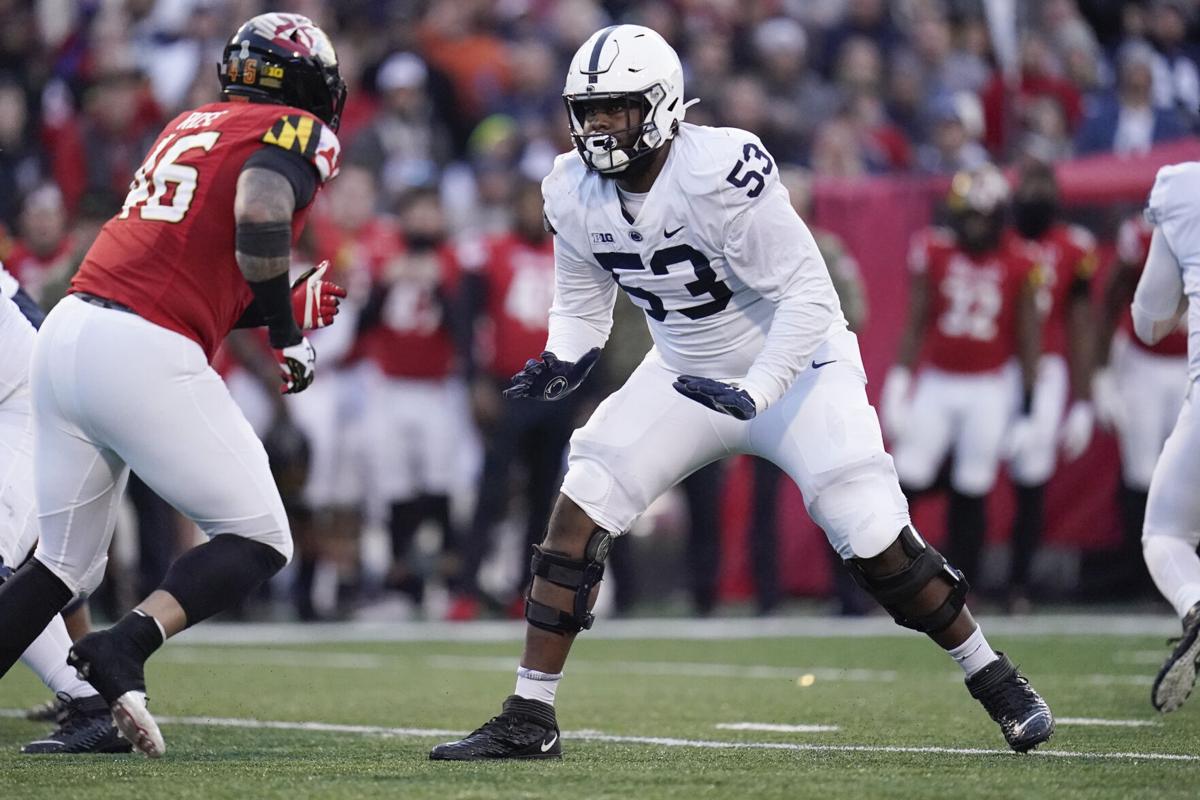 This year, the Packers added Rasheed Walker with one of their last picks in the draft. Walker is indeed an exciting prospect that was projected to be selected higher than he was picked. It was another good value pick for the Packers as they keep investing in the offensive line. Walker is a developmental project that has the potential to be a good offensive lineman in the NFL. Walker has the versatility that the Packers like. He can play multiple positions along the offensive line. This year, he will compete for a roster spot as a swing tackle or guard but should not see much action unless numerous injuries occur.
Samori Toure- Adds More Speed and Depth To The Packers Wide Receiver Room
With the last pick of the 2022 NFL draft for the Packers, they selected Samori Toure from Nebraska. The Packers certainly added to that wide receiver room, especially when it comes to speed. Samori Toure is one of the three wide receivers drafted this year. He will provide another speed element to the Packers' offense. As a seventh-round pick, his chances to make the roster are pretty slim, but anything can happen in the next couple of months. His best bet is to make the roster on special teams, as the Packers already have a crowded wide receiver room this year. He has the talent to be a significant part of this offense, but he is going to have to show it in training camp in the summer.
For More…
Follow me on Twitter at @CarlosS29143608 and follow us at @WiSportsHeroics for more content. To keep up on all of your favorite sports in Wisconsin, click here! Also, check out our merch store for some amazing WSH merchandise!