The Packers on offense will look very different this year. Everyone has their doubts about the Packers' offense this year. Mostly at wide receiver as Davante Adams was traded in the offseason to the Las Vegas Raiders. Despite that he is no longer with the team, the Packers still can be a very formidable offense this year. They still have a lot of pieces that can make an impact for them on the offensive side of the ball. The Packers may not be good on paper on offense, but the weapons are there. Here are all of the weapons for the Packers on offense.
Robert Tonyan- Was Hurt Last Year But Will Be a Weapon For The Packers On Offense Like He Was In 2020
Robert Tonyan had a breakout season in 2020 as he led all tight ends in touchdowns. However, he did not repeat that same performance in 2021. It was mostly because he was asked to stay in and block to help an offensive line dealing with injuries. He also tore his ACL, ending his season. He re-signed on a one-year deal and will look to return to form. Tonyan should hopefully be back for week one this season from his torn ACL, but we have to wait and see. Look for him to return to what he was in 2020 and be a true weapon for the Packers' offense.
Aaron Jones/AJ Dillion is Arguably The Best Running Back Duo In The NFL
The Packers have a great one-two punch at running back. The combination of Aaron Jones and AJ Dillion will open up the Packers' offense. It will, especially with the offensive line coming back at full strength. Both have two different run styles that will make it tougher on opposing defenses. Aaron Jones is the explosive back that will gash defenses with his speed and can do damage in the passing game. AJ Dillion is the bruiser and power back that can make opposing defensive players pay when they collide with him and will wear out defenses in the fourth quarter. Both of these players had over one thousand yards from scrimmage in 2021 and could also accomplish that again this year. This year, Aaron Jones and AJ Dillion will be a vocal part of the new-look Packers offense.
Randall Cobb- A Player Rodgers Trust And Could Be a Weapon For The Packers In Dire Situations
Randall Cobb proved last year that he still has a good amount of football left in him. He can still play at a high level despite being in the twilight years of his career. He started slowly in 2021 as he was learning a new offense under Matt Lafleur. As the season went on, Cobb started to catch on and had a breakout game against the LA Rams. In that game, he scored two touchdowns. However, Cobb suffered a severe groin injury in that game, ending his regular season. Now that he has experience in the system, he should be more productive. In addition, he has the trust of Aaron Rodgers and will be the veteran of a young wide receiver room this year. Randall Cobb should break out this year now that he has more experience with the offense.
Josiah Deguara- Showed Flashes Last Year And Is Due For a Big Year On Offense
Josiah Deguara was a third-round pick for the Packers in 2020. He showed flashes of what he can do in 2021, especially against the Detroit Lions in week 17, where he took a screen pass for a touchdown. This is a huge year to show the Packers he can be the long-term piece for the offense. He is the H-Back that Matt Lafleur loves to use in his system. An ACL tear in his rookie season has slowed his development. He is now fully recovered and looks to make an impact on offense next to Robert Tonyan. He can be a very dynamic weapon for the Packers on offense in the pass and run game. Josiah Deguara is expected to have a breakout season for the Packers on offense in a crucial year.
Amari Rodgers- Could Be a Weapon For the Packers In The Slot And Needs To Have A Big Second Year.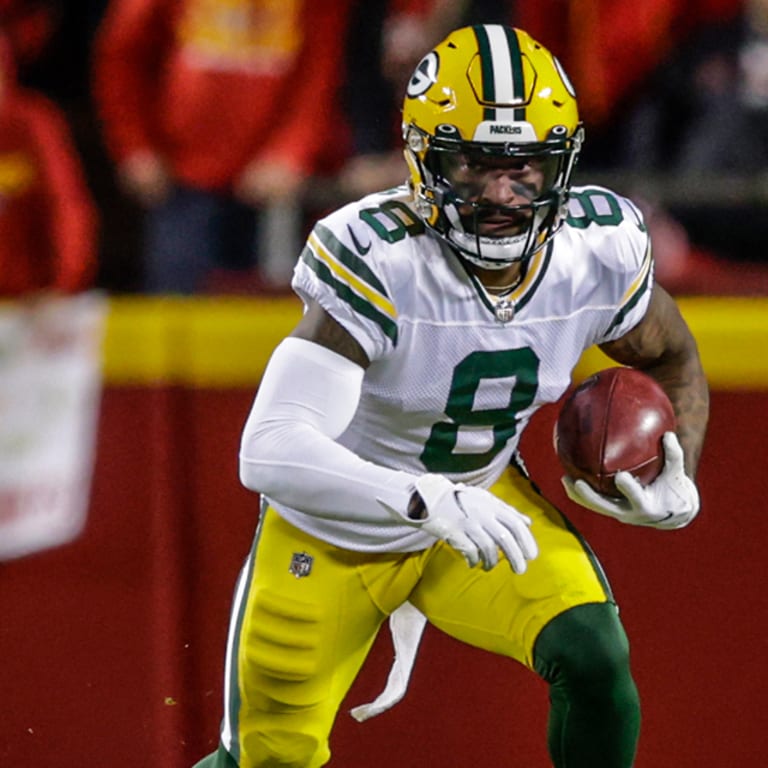 One of the players to watch for the Packers on offense is Amari Rodgers, who is in his second year. Amari Rodgers was not productive as a rookie as he was adapting to the speed of the NFL. So far in OTAs and minicamp, it is said from the coaches he already looks improved and much faster than last year. He can be a very dangerous weapon for the Packers in the slot on offense. Rodgers will look to have a big second-year jump as he might be in a crucial year. It is just his second year, but the Packers drafted three wide receivers in this year's draft, meaning he has to show improvement quickly. The Packers, especially Brian Gutekunst, has shown he's not afraid to move on early from players when it is not working out. Amari Rodgers will look to prove his doubters wrong this year.
Christian Watson- Packers Traded Up To Get Him, And Will Have Big Opportunity As A Rookie 
The Packers made sure to invest in the wide receiver position this year. Christian Watson was one of the three wide receivers the Packers took in this year's draft. He was considered one of the best prospects at wide receiver this year. He brings speed that the Packers have lacked on offense, showing that he can burn defenses deep. The ability and talent are there, but his hands need work. If he can get the offensive playbook down and get the connection with Aaron Rodgers, he can make the Packers' offense dangerous. He will be eased into the offense, but overall he will have a big opportunity to make a huge impact for the Packers.
Allen Lazard- Has Stepped Up When Davante Was Out With Injury And Does The Dirty Work For The Packers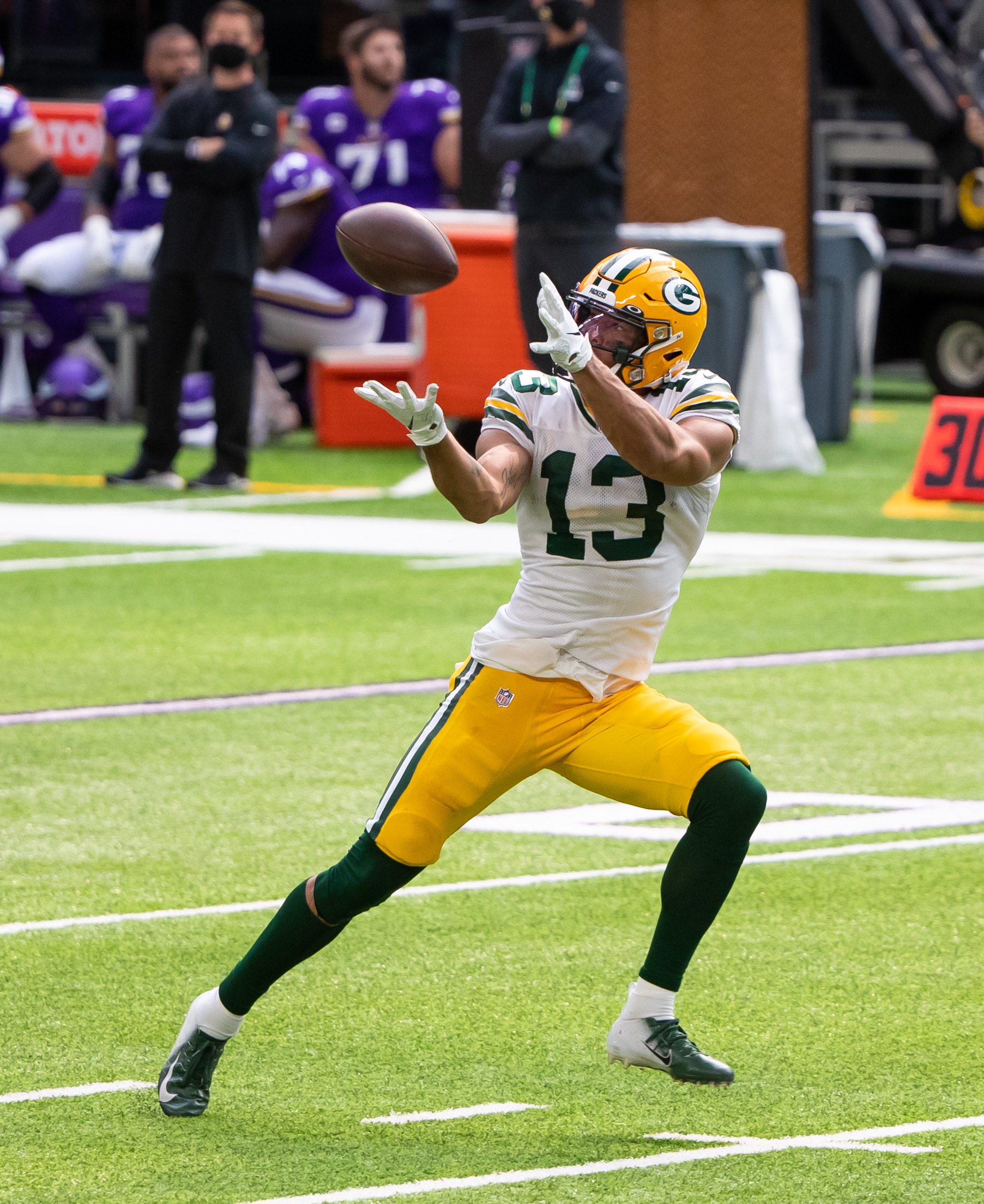 One player that does not get the respect that he deserves is Allen Lazard. He has a very incredible story, going from almost being cut to now most likely being the number one wide receiver on offense. Lazard has stepped up when Davante has missed time in the last few years. In 2020, he had over one hundred receiving yards against the New Orleans Saints in his breakout game. Lazard has earned the trust of Aaron Rodgers. Rodgers has said he does not mind if Allen Lazard is the top guy on offense. He is also one of the best blocking receivers in the NFL. In addition, he signed his tender and will be with the Packers this year. Allan Lazard will look to prove himself this year in order to get a long-term deal with them.
For More…
Follow me on Twitter at @CarlosS29143608 and follow us at @WiSportsHeroics for more content. To keep up on all of your favorite sports in Wisconsin, click here! Also, check out our merch store for some amazing WSH merchandise!