The Wisconsin Badgers have turned themselves around in a short amount of time. While they haven't been able to step onto the field with the new squad yet, it will certainly turn heads when they do. However, the excitement never ends, and the Badgers have kept themselves busy by building their 2024 and beyond recruiting classes. Here is a look at three recruits in the upcoming classes that could set Wisconsin apart.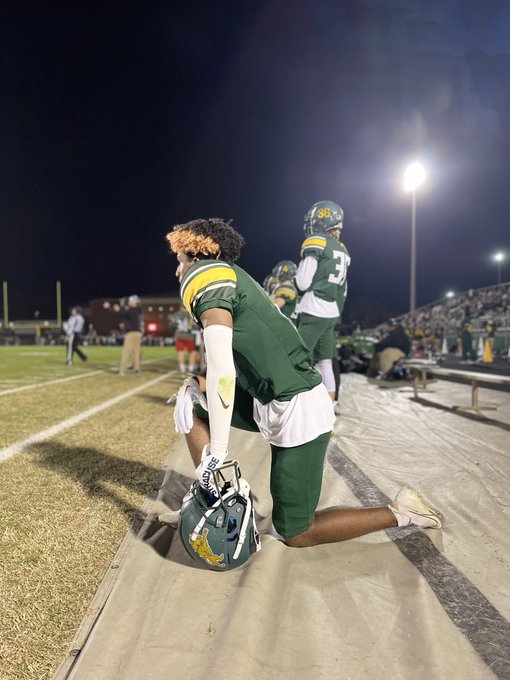 One of the newest recruits offered by Wisconsin is 2026 wide receiver Dyzier Carter. Recruiting is a crazy and vast world, and unfortunately it can take awhile before prospects statistics and offers are public information. Carter is coming off his freshman season as a varsity starter, and already caught the attention of coach Mike Brown. The young receiver has already accomplished quite a lot as a freshman and expects to build off of his success as a sophomore next year.
Carter plays receiver and safety for his team, however he has been offered by teams to stay as a receiver. Carter finished his season with 21 total touchdowns, including five rushing and three punt return touchdowns. Carter also had six interceptions as a defender. The Badgers could certainly secure a future threat on either side of the ball if Carter commits down the line. Carter still has plenty of time to add size to his frame and develop into an even better receiver.
Daniel Simon met with coach Paul Haynes recently. There are not many database updates for Simon's recruiting and who has offered him is unclear. However, Simon made a Tweet after talking to coach Haynes and seems to be excited about the interest Wisconsin has. Simon is listed as an edge but refers to himself as an athlete due to his ability to block on the offensive line.
Simon will likely play on the defensive side of the ball in college due to his size. He would need to pack on more weight to be able to stop bigger defensive linemen. The 2024 recruit has plenty of time to refine his size and skills before reaching the collegiate level. The Wisconsin native is also a multi-sport athlete and wrestles for his high school in the heavyweight class. Luke Fickell is a former wrestler himself and has stated in the past that he is a fan of players with wrestling backgrounds.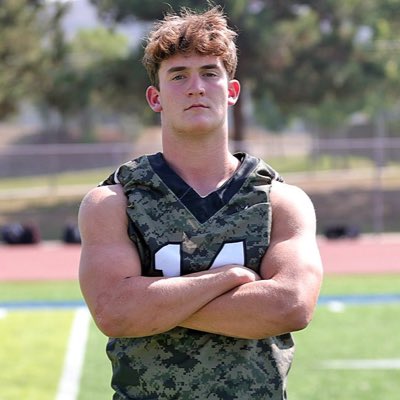 The four-star linebacker and tight end Weston Port from California is quite the prospect. Port ranks as the 13th overall player in California and the 10th linebacker in the 2025 class. In two years, Port has recorded 188 tackles, 18.5 sacks, and three forced fumbles. Port also had 48 tackles for loss to add onto his impressive career statistics. Wisconsin has not visited Port yet, but a California trip seems prudent for the future.
The wildest part about Port is that he has two more years of producing and developing before he enters college. Currently, Port is a four-star recruit but given the improvements he is making each year, he could certainly become a five-star recruit by 2024. Given his talents there are plenty of teams interested, including Ohio State who have spoken to him the most. Wisconsin is bound to meet with Port at some point and potentially they can bring him back to Madison with them.
For more:
Follow us @WiSportsHeroics for more great content. To read more of our articles and keep up to date on the latest in Wisconsin sports, click here! Check out 97.3 The Game on iHeart Radio!