The Wisconsin Badgers travel to Lincoln tomorrow night for a clash with the Nebraska Cornhuskers. Wisconsin is coming off a 75-60 loss to Illinois last Saturday afternoon. Nebraska is coming off a 79-61 loss to Minnesota last night. The Badgers are 14-6 and 8-5 in the Big Ten while Nebraska is 4-10 and 0-7 in the conference. Tip Time is 8:30 PM CST on Big Ten Network. Below are the keys to a win tomorrow night!
A Reeling Nebraska Team
This hasn't been a good year for the Cornhuskers. It was a suppose to be a season of rebuilding to begin with. They have had multiple games postponed because of COVID 19, including an outbreak of their own. Nebraska also has not won a game since December 17, a 110-64 win over Doane University in Nebraska.
The Cornhuskers have nothing to play for at this point of the season. There will be no postseason basketball. While there isn't anything to play for this season, Nebraska will be looking to feel good about anything moving forward this year and next year. Wisconsin will need to keep the foot on the pedal and not give Nebraska any reason to believe.
In the first matchup this season between Wisconsin and Nebraska, the Badgers missed 15 of their first 16 shots from the field. Despite a painful start, the Badgers did win 67-53 December 22 in Madison. Wisconsin can't have a start like this. Since Nebraska gives up over 74.1 points a game, one of the worst in the Big Ten, there is an opportunity for Wisconsin to get their offense going early and often.
Get Brad Davison Involved
Brad Davison is the latest Badger to be going through a cold spell from the field. In the last five games, the senior guard has averaged six points a game, 19% shooting, and 25.7% from the three. I truly believe Davison is the engine for this roster. When Davison is making shots consistently, the Badgers are a better team.
Davison did have a good game in the first meeting against Nebraska. He led the Badgers with 15 points, 7 assists, 5-11 from the field, and 3-5 from three. There is no doubt he is the engine of this team. When Brad Davison is playing well on both sides of the ball, this is a better team. When Brad Davison goes, this team goes.
Don't Overlook Nebraska
As I mentioned earlier, Nebraska is not playing for the postseason this year. Instead, they are looking to gain momentum and look at something positive to take to the off-season and into next season. Wisconsin is also in the gauntlet of their Big Ten schedule. Wisconsin still faces Michigan this Sunday, Iowa twice, Illinois, and a road trip to Purdue. It is not an easy end to season for Wisconsin.
There is no doubt Wisconsin is the better team. They have better players and better personnel. This has to be a game Wisconsin dominates from the beginning and takes care of business early. Giving a team like Nebraska hope late in the second half is the last thing this team wants to do.
Prediction
Road wins are never a guarantee in college basketball, especially in the Big Ten. Wisconsin is also in a up and down phase of their season as they are 5-4 in their last 9 games. After a loss to Illinois where Kofi Cockburn did anything he wanted to in the paint, I have to think Wisconsin will be looking to bounce back in a good way.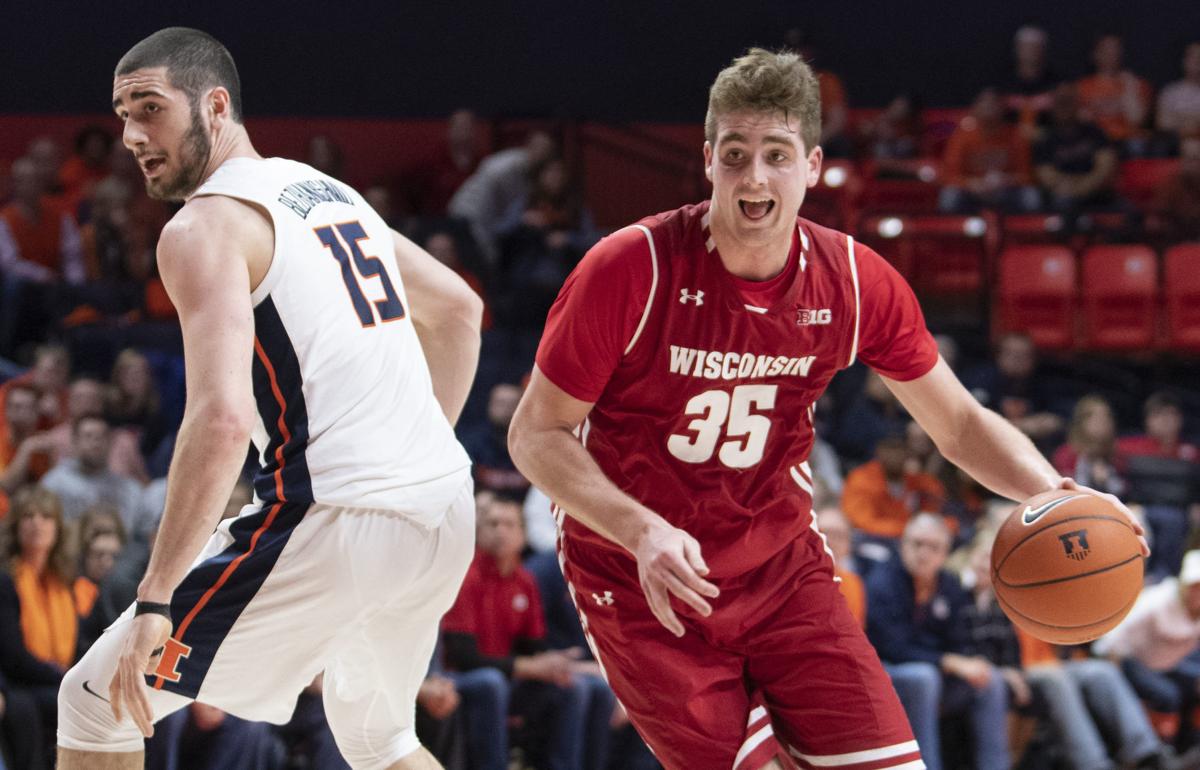 Senior forward Nate Reuvers has also a better stretch as of late. He has scored at least 9 points in four of his last five games. After having a tough slump that has seemed to last most of this season, it looks like Reuvers is hitting his stride at the right time.
Two players I am looking to have big games are Aleem Ford and Brad Davison. These two have been in tough stretches as of late. When Ford and Davison are hitting shots, this is a tough team to beat and a much better team. It will be interesting to see if they take high percentage shots early to get into a flow of the game.
I believe Wisconsin has a good chance to have a good night Wednesday night. Nebraska is playing their third game in five days. Meanwhile, Wisconsin has not played since Saturday. They should be rested. Wisconsin also knows this is a game they have to win. This is a senior-led team that knows they need to begin hitting their stride. I expect Nebraska to hang around a majority of this game, but I think this is too much Wisconsin.
Wisconsin 74 Nebraska 66
[pickup_prop id="4825″]
Follow me on Twitter @DylanBuboltz and follow us @WiscoHeroics1 for more great content! To read more of our articles and keep up to date on the latest in Wisconsin sports, click here!