The Green Bay Packers are in need of cap space. Indeed, as it stands right now, the Packers need to clear tens of millions of dollars off of their books ahead of the 2022 season. The new league year, by the way, starts on March 16. This offseason, of course, has been dominated by the rumors surrounding Aaron Rodgers and Davante Adams. However, as time goes on, more and more people are starting to realize two very important truths: Aaron Rodgers is not going to be traded and the Packers will franchise tag Davante Adams. Despite the outlook at the present moment, the Green Bay Packers will be players in free agency. Already, rumors are swirling about their apparent interest in free agent pass rusher Von Miller.
Report: The #Packers and #Broncos are expected to have interest in Von Miller, per @AaronWilson_NFL

Imagine if the Broncos got those picks for Von Miller just to sign him right back?

— JPA Football  (@jpafootball) March 7, 2022
Why the Packers May Be Interested in Von Miller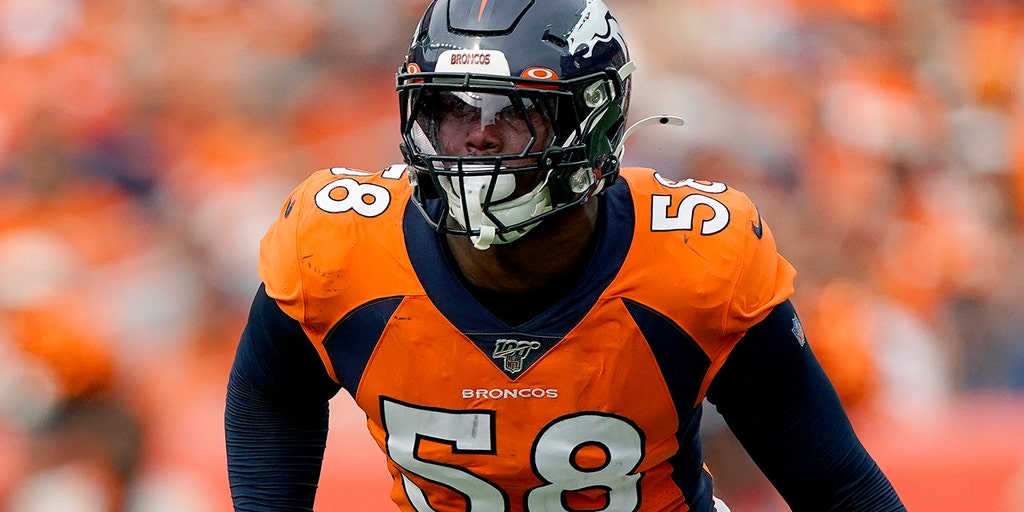 According to multiple reports, the Green Bay Packers are planning on releasing edge rusher Za"Darius Smith. Other reports state that the Packers have engaged in contract extension talks with Preston Smith. Both moves will free up desperately needed cap space. However, the loss of Za'Darius Smith also leaves the Packers with a hole at edge rusher that needs to be filled.
Why Von Miller? Other than the price, why not? Von Miller is one of the best pass rushers of his generation, already accumulating 115 sacks in his NFL career. Last season, his age 32 year, he had 9.5 sacks while playing from the Denver Broncos and Los Angeles Rams. Those 9.5 sacks would have tied for the Packers' team lead this past season.  He clearly still has a lot of football left in him.
What Would It Cost to Sign Von Miller?
The big question, of course, is how much is Von Miller going to cost? According to Spotrac, Von Miller's market value is a two-year deal worth $21.2 million. This comes out to a season average of about $10.6 million.
Personally, I was surprised that it was that low. However, given his age (33), it makes sense. As of this writing, though, the Packers need to clear about $43 million off their books by March 16 in order to get under the salary cap. Obviously, any free agent moves that occur involving Green Bay likely will not happen until later in the offseason.
As Aaron Wilson noted, there are multiple teams rumored to be showing interest in Miller. The likelihood he winds up with the Packers is low, but the situation is intriguing nonetheless.
[pickup_prop id="14713″]