The Green Bay Packers have the second-worst salary cap situation in the NFL going into the 2022 season. Only the New Orleans Saints are in a worse position. As of this writing, the Packers have $262,365,584 tied into players' contracts next season. The problem is that the NFL's salary cap is set at $211,091,923. This means that Green Bay is $51,273,661 over the cap, and they do not even have a full roster.
Additionally, this means that Randall Cobb, Amari Rodgers, Rico Gafford, and Juwann Winfree are the only wide receivers under contract for next season. With the Packers reportedly willing to use the franchise tag on Davante Adams, it is clear that there will be some tough decisions made in the coming weeks. In order to get under the salary cap in 2022, the organization will have to look at these five contracts and figure out how to best rework them.
Aaron Rodgers
Speaking of decisions, the Green Bay Packers and the rest of the NFL are waiting for March 8 when Aaron Rodgers will announce his decision to return to the Packers (or not) in 2022. Fresh off of winning his second-straight MVP Award, Rodgers is still among the best (if not THE best) quarterbacks in the NFL.
If Rodgers decides to return to Green Bay (and Matt LaFleur is optimistic that he will), he will once again need to renegotiate his contract. As it stands right now, Rodgers has a $46,664,157 cap hit in 2022. This figure is 22.1% of the Packers' total cap space. After the Packers' season ended against San Francisco, Rodgers stated he had no desire to be part of a rebuild. Obviously, if he returns to Green Bay, he needs to take less money to ensure that the Packers can afford to put a competitive team around him.
Of course, a decision to return to Green Bay can mean a whole new set of questions, particularly around Jordan Love. However, Coach LaFleur has stated everyone in Green Bay is on the same page. They want Rodgers back. The question is what his price will be.
[pickup_prop id="19787″]
Za'Darius Smith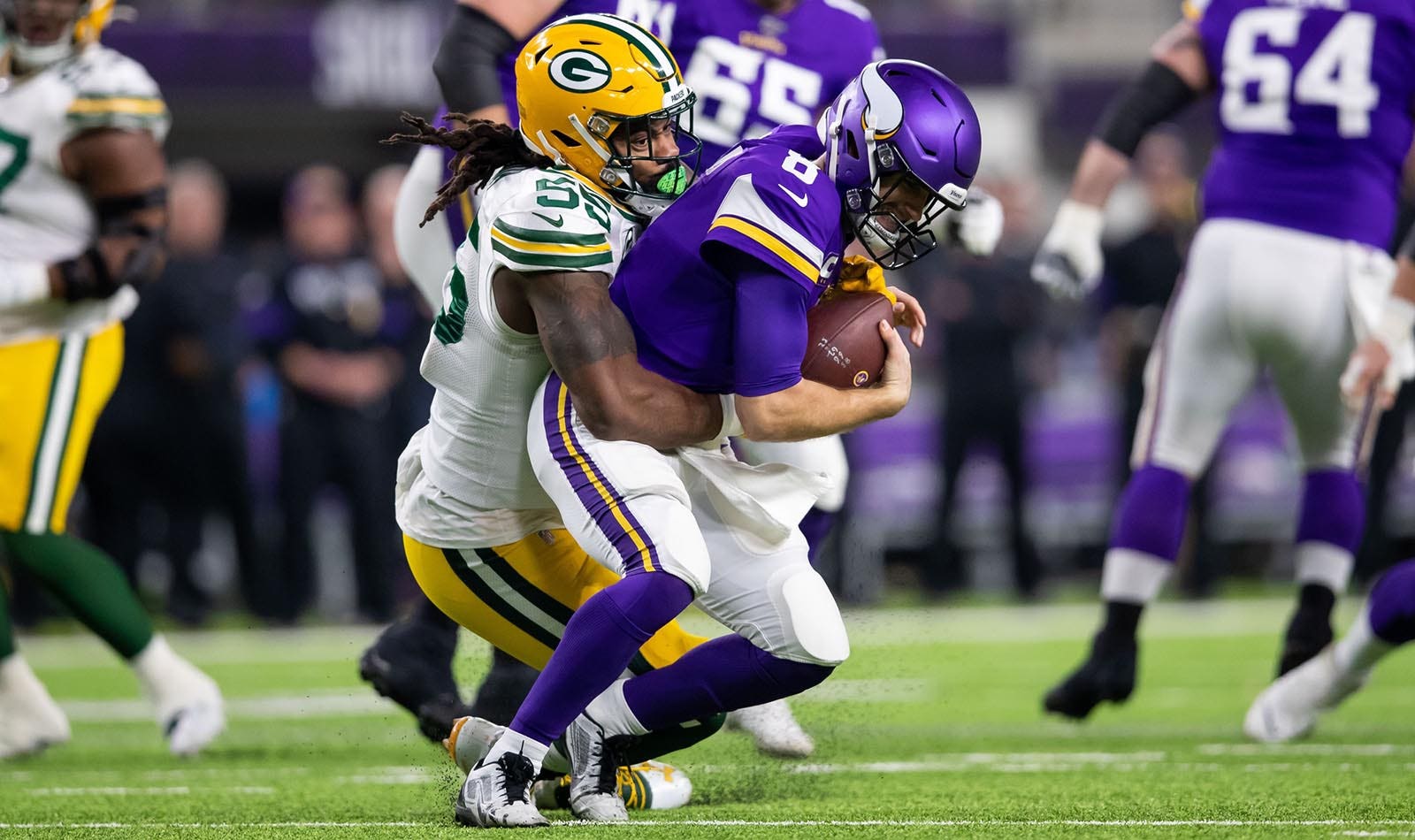 Unfortunately, the Green Bay Packers were without the services of Za'Darius Smith for most of the 2021 season. Heading in 2022, Smith carries the second-highest cap hit on the team. This upcoming season, Smith has a cap hit of $27,661,250, or 13.1% of the Packers' cap space.
2022 will be the final year of Smith's four-year deal that he signed with the Packers in 2019. This means that Green Bay will either have to offer him an extension or release him. If the Packers release Smith, they would still have a dead cap hit of $12,380,000. In other words, cutting Smith would save the team over $15 million.
With edge rusher among the team's needs going into the offseason, an option would be to bring Smith back on a short extension that kicks the can down the road for a couple more seasons. The problem with this, of course, is that other rushers will be available for far less money. Additionally, Smith is coming off of a major back injury with no guarantee that he will return to Pro Bowl form.
As much as fans love Za'Darius Smith, chances are good that he has played his last game in green and gold. He even hinted as much on social media following the Divisional Round.
This a goodbye post? pic.twitter.com/z6N3ncMhpm

— Jimmy Christensen (@Jimmy_C08) January 23, 2022
David Bakhtiari
It is a foregone conclusion that the Green Bay Packers will, once again, restructure David Bakhtiari's contract in order to free up salary cap space in 2022. It's a move that makes sense given his $22,203,308 cap hit this upcoming year. That figure is 10.52% of the Packers' total salary cap. There have been several uneducated Packers' fans that have called for the Packers to release Bakhtiari given his knee injury. This would not only be foolish for the quality of play on the field, but Bakhtiari carries a dead cap hit of $39,304,000 in 2022. In other words, it would cost the Packers $17 million more to cut him than it would to keep him under his current deal.
The smarter course of action, therefore, would be to restructure Bakhtiari's deal again. By doing so, the Packers can kick the can down the road to future years where the salary cap is expected to much higher. Bakhtiari should be back to full strength in 2022, giving Aaron Rodgers (or whoever is under center) the best left tackle in football protecting their blind side.
Kenny Clark
The Green Bay Packers' defense is so much better when a healthy Kenny Clark is anchoring the middle of the defensive line. That was proven again this season as Clark was named to his second career Pro Bowl. Looking ahead, he is under contract for three more seasons. In 2022, he carries a $20,867,647 cap hit, or 9.89% of the team's salary cap.
This all being said, a restructured deal would be the best case scenario for both Clark and the Packers. For Green Bay, a restructure would free up some much needed cap space. For Clark, it could offer him more guaranteed money. When he signed his contract back in 2020, it guaranteed him $27.69 million. He has already surpassed that amount.
While the Packers have no plans of releasing a Pro Bowl defensive tackle, it is imperative for any player to get as much guaranteed money as they can get. A contract restructure could add more guaranteed money to the deal for Clark while freeing up much needed salary cap space for the Packers in 2022.
Preston Smith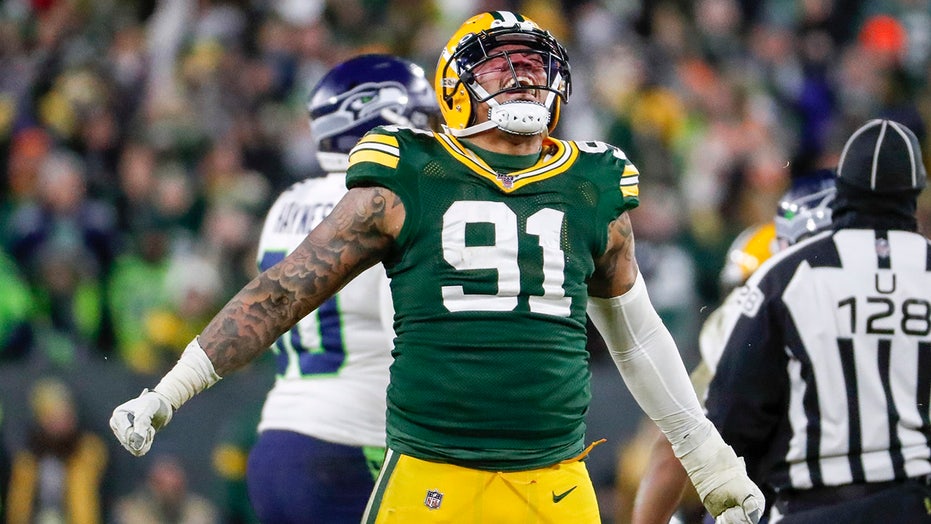 Much like Za'Darius Smith, Preston Smith is in the last year of his contract. Coming off of one of the best seasons of his career, he has made this contract decision a tough one for the Packers. On the one hand, the Packers need edge rushers and Smith was the second-best pass rusher on the team last season. However, he carries a salary cap hit of $19,720,588 in 2022, or 9.34% of the team's cap. What makes it even more difficult is that Smith carries a dead cap hit of $7,250,000. This means that the Packers could save close to $12 million if they just release Smith.
Of course, the Green Bay Packers have Rashan Gary under his rookie contract for the next few seasons. However, beyond him, there is not much depth at edge rusher without either of the Smith Brothers. Sure, cutting both of them would save the Packers nearly $27 million in cap space, which is more than half of what the team needs to shed.
It remains to be seen what the Packers will do. However, it is clear that this team will look much different next year, especially if they choose to tag Davante Adams. While these five players make up most of the salary cap space, they are just the tip of the ice berg. Fortunately, Russ Ball is the best at what he does and the Packers will field a competitive team in 2022.
For More Great Wisconsin Sports Content
Follow me on Twitter at @theotherAdams14 and follow us @WiSportsHeroics for more great content. To read more of our articles and keep up to date on the latest in Wisconsin sports, click here! Also, check out our merch store for some amazing WSH merchandise!