The Green Bay Packers are in quite a mess right now. Will Aaron be back? Is this Davante's last season? These are questions that are remained to unanswered for the time being. At the end of the day, the Packers have 17 games that need to be played. Based on what has been transpiring in Green Bay, we are going to predict these games as if Aaron Rodgers and Davante Adams will play this season. Let's go ahead and predict the first four games of this four part series of predicting the Green Bay Packers schedule:
Week 1- New Orleans Saints
The New Orleans Saints are going to be in a rebuilding stage after quarterback Drew Brees announced his retirement this offseason. If Aaron Rodgers does play this season, I think the Packers are going to be the easy favorites in this matchup. Do not sleep on New Orleans, though. They do have veteran quarterbacks on the roster, but the quality of play does not match Rodgers' level of play. This is still a trap game that could come down to the wire, but in the end, Green Bay comes out on top, giving a good start to the 2021 season.
Prediction: Green Bay: 24, New Orleans: 20
Week 2- Detroit Lions
This offseason, Detroit dealt Matthew Stafford to the Los Angeles Rams. In return, the Lions received Jared Goff. Despite the quarterback trade, Detroit did not upgrade in this area at all. Additionally, the Lions hired Dan Campbell as their new head coach, replacing Matt Patricia. With the hiring of a new coach and a questionable change at quarterback, I see Detroit struggling again this season. Monday Night Football and at Lambeau Field spells trouble for Green Bay's divisional rival. It is hard to say of Green Bay blows out Detroit or wins by a large margin, but I am going to give Green Bay a good margin of victory in this one.
Prediction: Green Bay: 35, Detroit: 14
Week 3- San Francisco 49ers
Since the days of Colin Kaepernick shredding the Packers defense and the 2020 NFC Championship blowout, most Packer fans do not like to see San Francisco on the schedule. This time around, it will be Green Bay's third trip in three years to Levi's Stadium. Though I do not believe that Trey Lance will be the starter for this game, San Francisco's running attack might be the driving force for this game. We have seen just how dominant Raheem Mostert can be on the ground and know that he is capable of doing it again. There is always that one game on the schedule where fans just do not have a good feeling about, and this is one of them. In the end, I see San Francisco coming out on top in this matchup.
Prediction: Green Bay: 20, San Francisco: 28
Week 4- Pittsburgh Steelers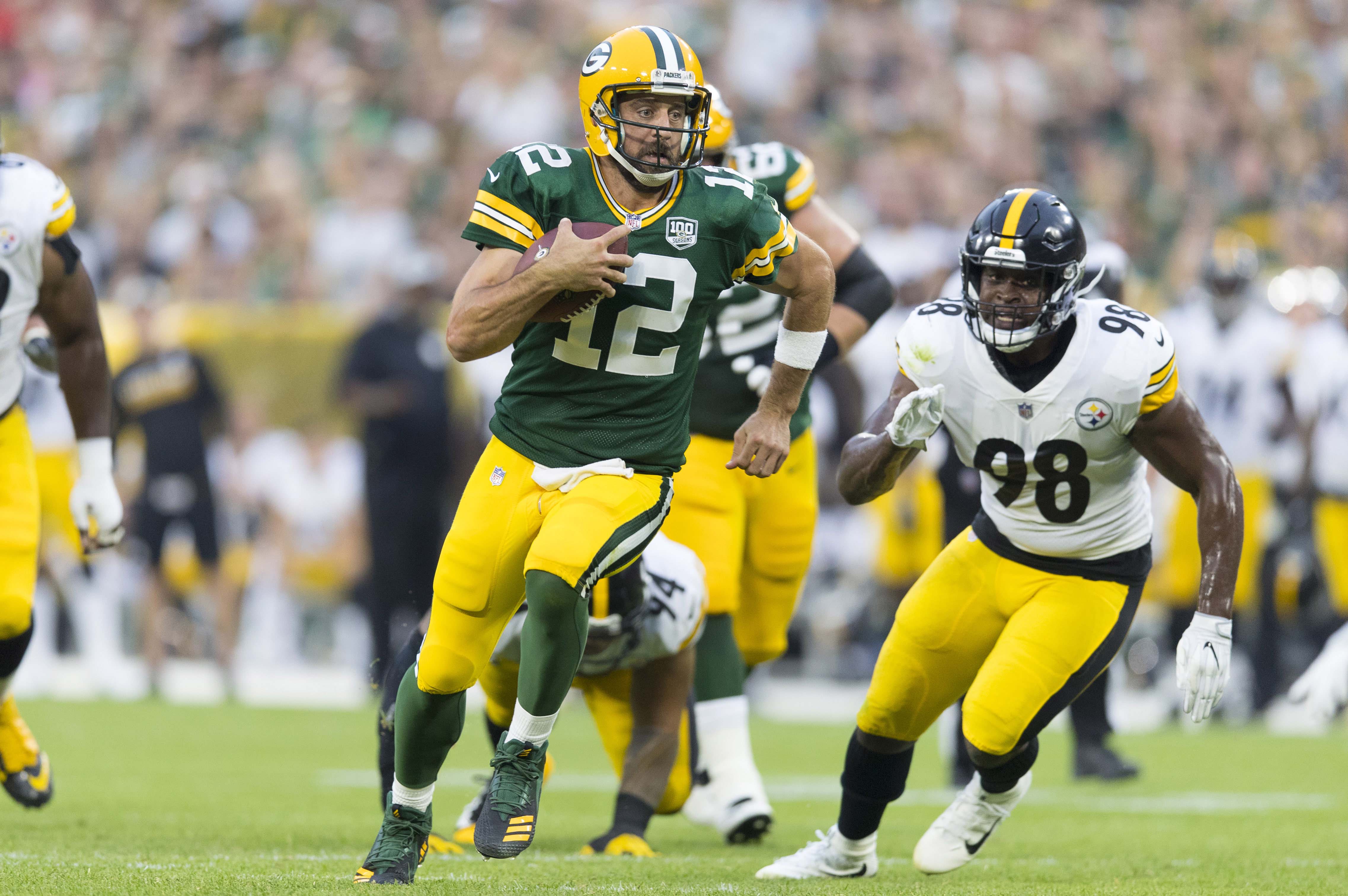 The Packers' first AFC North opponent on schedule this year is the Pittsburgh Steelers. Despite winning their division last year and starting the year 11-0, I am not too concerned going into this matchup. Quarterback Ben Roethlisberger is back for his 18th season in Pittsburgh, which is great accomplishment and feat. However, their defense is not as stingy as it once was and their ground game is not as consistent as it should be. This definitely feels like a redemption game for Green Bay. If Joe Barry and the defense can put pressure early and often on Roethlisberger and contain James Connor and Najee Harris, the Packers certainly stand a chance to come out victorious. It sounds simple, but it will be a daunting task.  Green Bay has the capabilities to get this done, so that is why I am predicting them to win this matchup.
Prediction: Green Bay: 17, Pittsburgh: 7
Follow me on Twitter @ChrisBuboltz and follow us @WiSportsHeroics for more great content! Check out our merch page here. Use Promo Code WISCO at checkout to get $1 off your order. To read more of our articles and keep up to date on the latest in Wisconsin sports, click here.