Let's not kid ourselves. This is an article about the best fantasy football options for quarterback on the Green Bay Packers, so don't get any delusions this could be about anyone other than the "Golden GOAT" himself, Mr. Aaron Rodgers. Any comments on Jordan Love "potentially outplaying" the 2-time MVP or a "dual-QB system" will be flagged, reported, banned, and set on fire. This page is about fantasy, not nonsense.
In the interest of fairness, I will chat ever so briefly about the other quarterbacks on the Packers' roster. Still, if you are looking for anything click-baity about how "Tim Boyle is the Packers' secret weapon" or "Lovett was brought on to teach Jordan Love all of Patrick Mahomes' secrets and will be starting THIS YEAR," you will be (and are) very sad.
Let's get to it.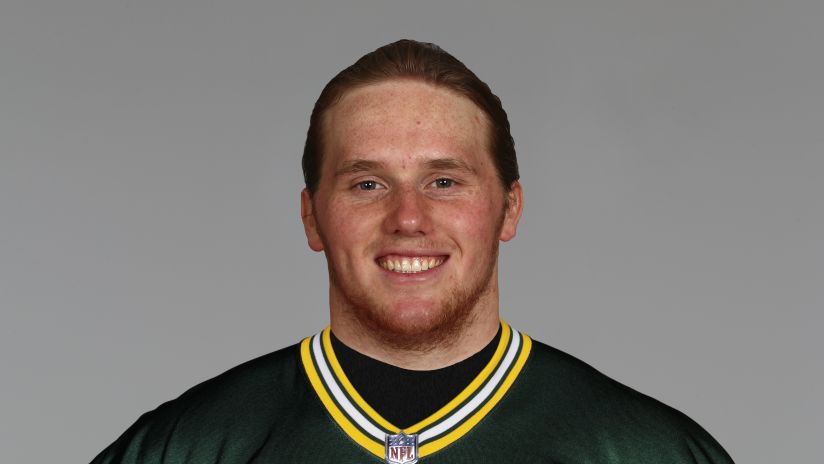 Quarterback #4: John Lovett?
Technically, he's on the Packers' roster as a quarterback, so I have to talk about him. Here's what I know:
He's a Taurus.
He looks kind of like this guy who went to middle school with me.
He is a renowned podcaster, comedian, and former Obama speechwriter currently engaged to reporter Ronan Farrow… oh no, wait. That's the other John Lovett.
Yeah, there isn't much to know about this guy. The Packers seem high on his football IQ and work ethic, so he'll likely make the opening 53. I don't see him contributing much as a "quarterback," per se.
Projected 2020 Quarterback Stats: 1 gimmick play pass on a fake field goal completed for a 30+ yard TD. I'll give him 10 points on the season. 
Should I Draft Him? Are you high? Jesus, no.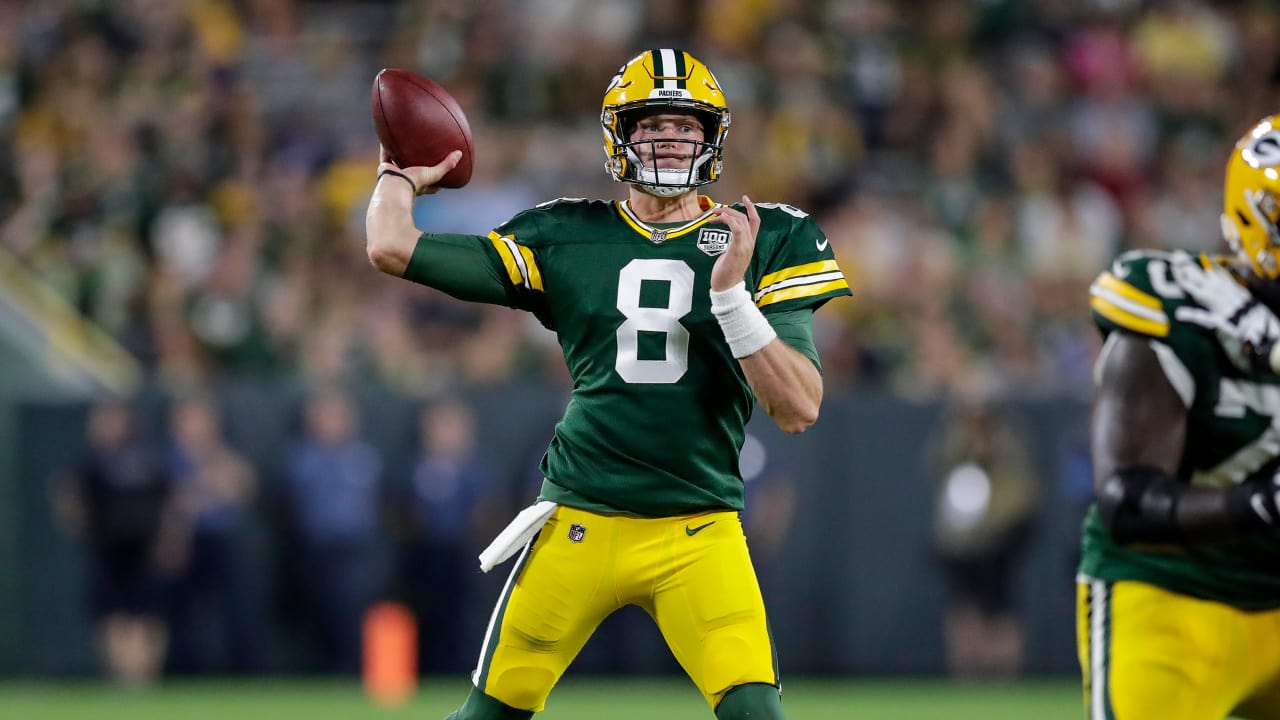 Quarterback #3: Tim Boyle
Saw the field after Rodgers had seen enough of the 49ers during last season's "Slaughter in the Bay." Completed 3 of 4 passes for a total of…oh who gives a crap? We all know he'll never see the field in a Packers' uniform again.
Projected 2020 Quarterback Stats: Might get to kneel out a game for -3 total yards again. Just call him "Nega-Tim."
Should I Draft Him? Not even his mother, my friend. Not even his mother.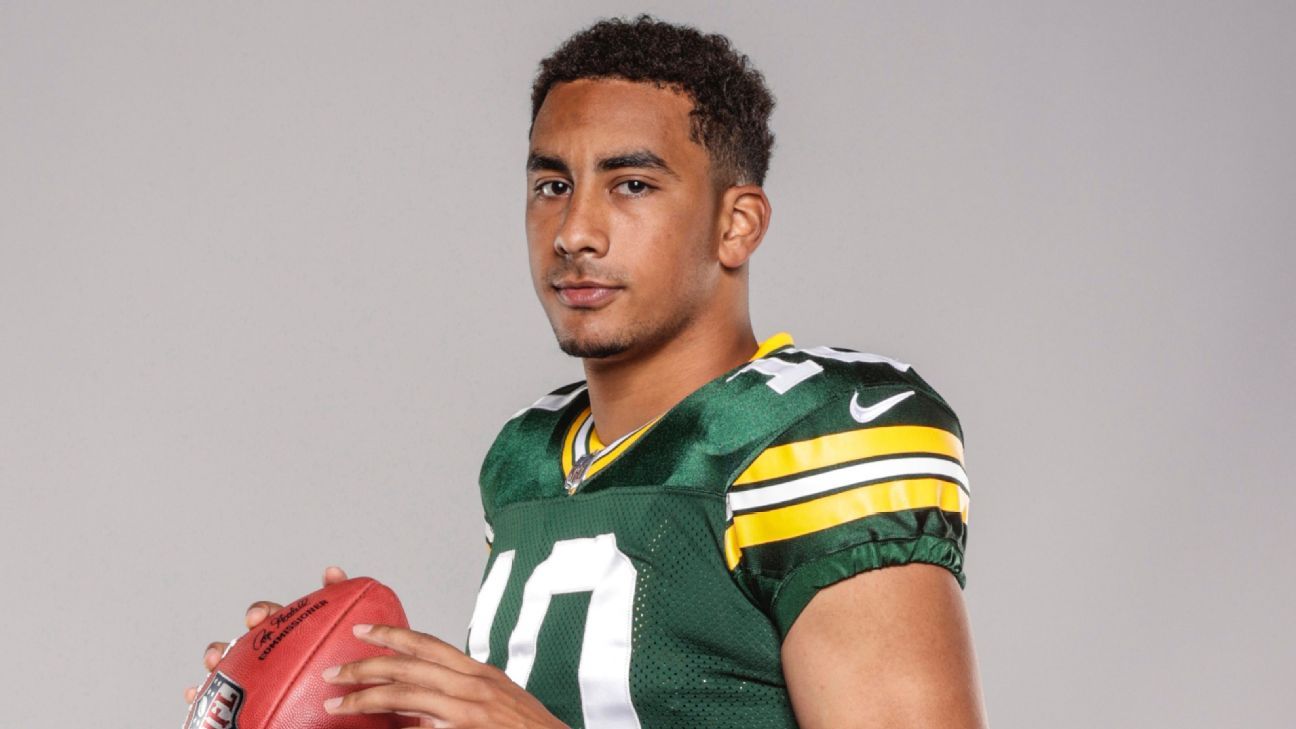 Quarterback #2: Jordan Love
Now we get serious. Kinda.
Bottom line, from a quarterback/fantasy standpoint, Jordan Love is about 1,000 days from seriously contributing, minimum. I already wrote at length about what to expect from Love this season and how he may actually help Rodgers (and you can read all about it here)
Now, for the main event…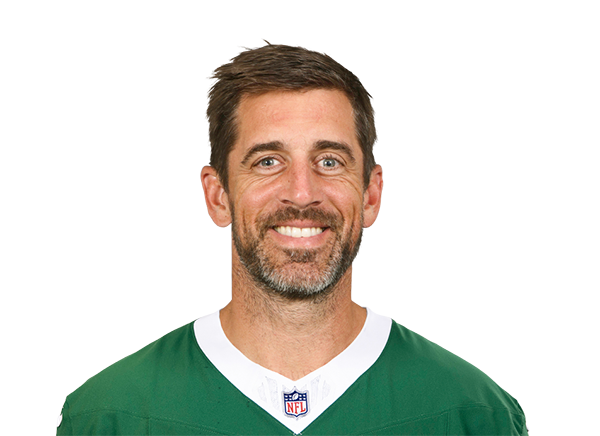 Quarterback #1: Aaron Rodgers
Alright. Let's get serious.
Aaron Rodgers is a baaaaaaaaaaaad man. There are not many quarterbacks in this league I would rather have guiding my team week in and week out. He can move around and extend the play like few others. He can thread the needle and make the smallest percentage plays look routine. His Hail Mary game? Unmatched.
But…
From a fantasy perspective, the longtime Packers quarterback has had a bit of a rough patch.
Since his 380-point 2016 season, he has only produced over 300 points once (313 points in 2018). 2017 was cut short due to injury, and 2019 was marred by some absolute clunker performances against teams from Los Angeles. You'd think he'd play well there. He's from there. Why did he decide to play his absolute worst games… never mind. Not going down that rabbit hole.
Rodgers was QB9 last year. Smack dab between Wentz and Murray. He beat out quarterbacks like Matt Ryan, Tom Brady, Jared Goff, Kurt Cousins, and Phillip Rivers, so he's still a more reliable bet than most. But when you look back at the earlier seasons of unbelievable fantasy dominance, it's difficult to be wowed by the concept of drafting the 2x MVP.
However…
I think this year is going to be an up year for Rodgers. It's not a popular stance, but I'm taking it. Do I think he will blow us out of the water? No. Do I think he could be a top-5 fantasy quarterback this year? Yes, I do. But how? He doesn't have any shiny new weapons! The running game is going to be the focus this year!
Exactly.
Here are just a handful of reasons I see an up year for A-Rod.
Continuity at Wide Receiver
One of the biggest knocks against Aaron Rodgers has been his lack of trust in his wide outs once the dream trio of Jordy, Cobb, and Adams broke up. Adams is still here (and an absolute menace who can break out for 150 and 2 TDs any week), but who else does he have?
Names in bold have been on the team for at least one season.
Allen Lazard – Strong. Tall. Inconsistent. But another season with Rodgers only strengthens their connection. Could break out into a solid second option.
Marquez Valdes-Scantling – Huge deep threat. Wildly inconsistent. He was supposed to jump into the #2 role but disappointed. Again, another year with Rodgers can only help.
Equanimeous St. Brown – Injured last year. Too soon to tell, but early returns were promising. Hopefully, he studied with Rodgers while he was recovering.
Jake Kumerow – What he lacks in talent, he makes up for with consistency with QB1. They may be on the same page, but rarely a strong enough player to make the field. Also older than most people mentioned in this list, so improvement is likely minimal.
Reggie Begelton – Comes down from Canada after tearing up the league up north. Sure hands and great route running. Huge potential, considering he's never played with a talent like Rodgers. Early returns of trust are… well, see for yourself:
Aaron Rodgers to Reggie Begelton: pic.twitter.com/L8LVlOi3Rh

— Matt Schneidman (@mattschneidman) August 15, 2020
Darrius Shepherd – UDFA with something to prove. A year under his belt, so again, more time with Rodgers.
Darrell Stewart Jr. – UDFA rookie from Michigan State. Versatile. "Swiss army knife." Something to prove.
Malik Taylor – UDFA we picked up from Tampa last year. Practice squad guy. Hungry.
Travis Fulgham – Detroit practice squad guy with good hands and not much else.
Malik Turner – Just signed from Seattle. A limited opportunity there, but look up at the rest of these names. He has just as much a chance as anyone.
So yeah. Not an inspiring group. But there are a lot of people who have been working with Rodgers for a couple of seasons now. Rodgers can be a prickly fellow, and he remembers everything. If you mess up enough, he will have a hard time throwing it to you, even if you're open. But time heals all wounds, and hopefully, this additional time with Rodgers will only lead to benefit the team (and Rodgers fantasy output).
Will the Tight Ends Show Up?
After Jared Cook made one of the greatest catches you're ever likely to see, it seems as if Aaron Rodgers has wholly ignored the tight end position. There is some context for this. Namely, he hasn't exactly had the best stable of tight ends during his career. Cook, Bennett, and Graham are all names, but only ten games from Cook, a turmoil-filled couple with Bennett, and an aging, oft-injured Graham may not be the best examples to work off of when examining Rodgers' tight end history.
Jermichael Finley was always on pace to be a fantasy beast, but injuries and drops plagued him right up until his career-ending injury (I still have nightmares about that game…). Rodgers made Donald Lee and Richard Rodgers fantasy-viable options during his career. It's not that he doesn't like tight ends, but as of late, it could be that he does not look their way.
Rodgers threw to the middle of the field only 24.6% of the time last season, dead last in the league. The second-lowest? Russell Wilson at 31.5%. That nearly 7% leap is almost the same as the difference between Wilson and the guy eight spots ahead of him (Gardner Minshew, of all people).
Rodgers tends to want to throw to the most difficult part of the field, the sideline (e.g. Cook's catch). The middle of the field, where tight ends do most of their damage, is just not on his radar. It's pretty inexpiable, outside of the years of training Rodgers has had, needing to make heroic throw after heroic throw just to keep the Pack afloat (*cough* Ted Thompson *cough* Mike McCarthy).
While fixing the mental element is not one we can predict this season, an injection of talent and consistency in the middle might sway Rodgers to take a peek in that direction. Enter Sternberger.
Out at #NFL Films today with @gregcosell…Watching Texas A&M TE Jace Sternberger (6-foot-4, 251). Sets up the DB to win on the seam/post here. And you can see his ability to run after the catch. @NFLMatchup pic.twitter.com/NMLlyU4PKd

— Matt Bowen (@MattBowen41) April 9, 2019
Jace Sternberger set Texas A&M records during his lone year in the program and should have been a finalist for college football's tight end of the year. He didn't do much his rookie year (most tight ends don't), and started this season on the COVID/Reserve list, so not a great start to year two, but his upside is undeniable.
The Packers have dedicated two third-round picks (75th and 95th overall) to tight ends in consecutive seasons. They want the TE position to be viable. While I'm not sure either of the aforementioned picks will themselves be fantasy-viable, if they can help Rodgers cull his fear of throwing down the middle and provide him with a 5-yard completion rather than an incompletion, I'd say that only benefit the franchise quarterback.
New Emphasis on the Running Game
The Packers have made it very clear this offseason: We want to be the 49ers.
Who could blame them? They made the Super Bowl over them in 2019 and whooped their butts twice en route to doing so. The adage is "If you can't beat them, join them."Bbut "If you can't beat them, become them?" That's a new one. But will it work for Green Bay? And above all else, how bad with this hurt Aaron Rodgers' fantasy numbers?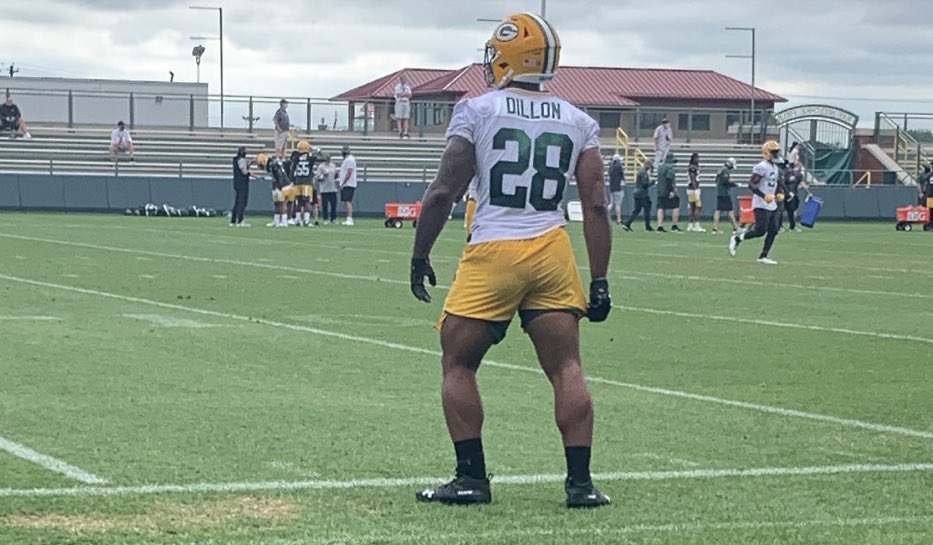 Remember when McCarthy used to come out to every press conference and explain to us that "The running game will open up the passing game" when Ty Montgomery was the lead back? And we all used to scream at our monitors, "You have Aaron Freakin' Rodgers! Use the passing game to open up the running game, or you'll be coaching the Cowboys!" Well, now we have TD machine Aaron Jones, the sweet backfield receiving hands and best interview of all-time Jamall Williams, and a new kid who could tow your 8-axle truck into town using only the force of his calves in A.J. Dillon. Rodgers needs a bit more help than he used to, and these guys are going to do it.
With a running game that you cannot ignore anymore, the threat all these guys bring each and every down will make it impossible for defenses to focus on clogging up passing lanes solely. If our guys execute as expected, they will only make Rodgers' life easier.
The Schedule
So this is my least favorite portion of this analysis. The literal teams our quarterback must go up against and play. The "theory" of "why Rodgers might this" and "why Rodgers might that" go right out the window. This is the messy nonsense that always gets in the way of my hopes and dreams.
A cursory glance shows only three games where Rodgers really should light it up, and two are against Detroit (the other, a subpar Houston secondary). However, there are only four games in which he should not perform well: the dreaded 49ers (on the road again?! Come on!), a stout Carolina secondary, and the Bears twice (on paper this is a tough matchup, but this is Rodgers. He'll crush 'em).
The rest of the games? Could go either way. To me, that's scary. Rodgers tends to make clunkers out of potential green light games and blow up a team that should have him dead to rights. So it's tricky. Which Rodgers will show up? The world-beater, or the discount-double-forgets-to-check-down artist? I hope that for the reasons I stated above, he will perform like the Rodgers we know and love more often than not.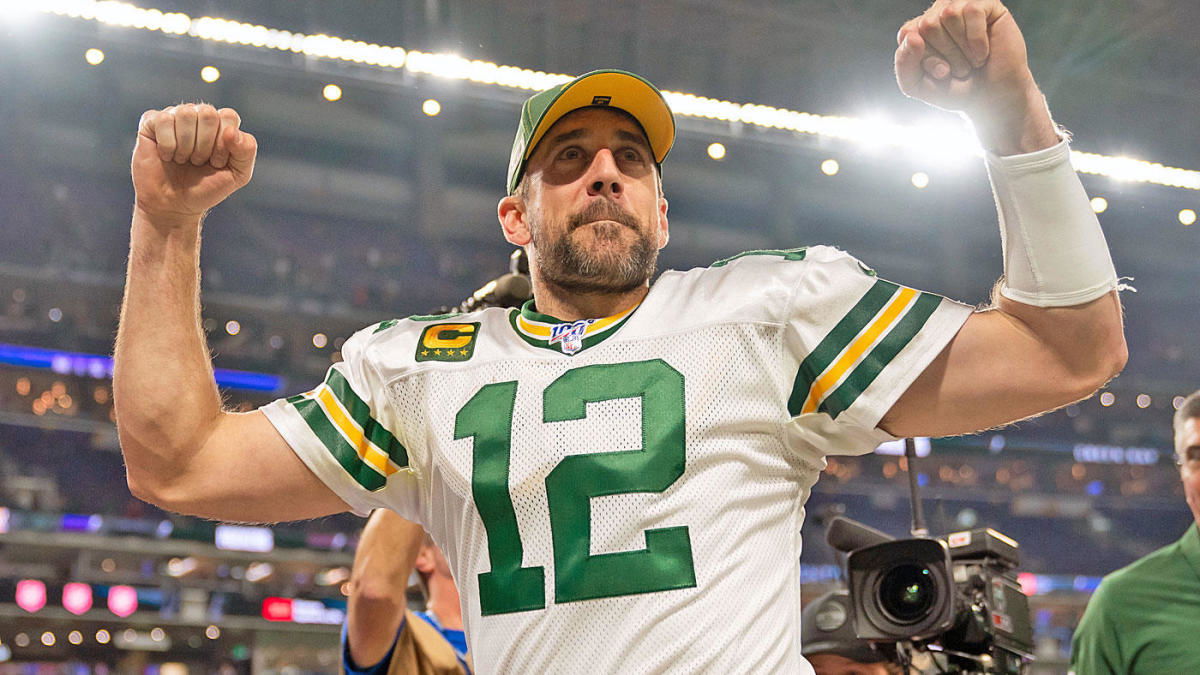 Projected 2020 Stats: 4,400 passing yards/35 TD/5 INT/200 rushing yards/3 rushing TD. TOTAL POINTS: ~344
Should I Draft Him? Yes.
These numbers would have been QB2 last season, only behind the absolute nonsense Lamar Jackson put up. The only real difference these numbers have from last season is eight more passing touchdowns, and if the factors I brought up in this article come into play, I don't see any reason that's not possible.
Looking for More?
Want more amazing Fantasy Football content? Make sure you follow me @theryanebert on Twitter and follow us @WiscoHeroics1! To keep up with all the latest news in Wisconsin sports, click here.