The 2021 NFL schedule was released about two months ago. Fans have now had the chance to analyze their favorite team's schedule to see who the opponents are. The Green Bay Packers have the AFC North and NFC West for games outside of the division this year. On paper, these are two of the toughest divisions in football, and most improved divisions as well. After taking a look at the Packers' schedule, there are a hand full of games that I believe may be a trap game for the defending NFC North Champions. Which one are they? Let's take a look:
Week 1- New Orleans Saints
Right off the bat, the Green Bay Packers get a test that features two teams with one similar issue at hand: Who is going to be the starting quarterback? In this matchup, we could very much see this being Jordan Love's first career start. On the flip side, New Orleans has both Taysom Hill and Jameis Winston fighting for the starting. Both players have intangibles that can be a problem for the Packers defense. Additionally, this will be the first time fans see Joe Barry go to work as Green Bay's new defensive coordinator. All of these scenarios play perfectly for a trap game for the Packers. Having one of these games right away in the season may prove as a showing of how Green Bay responds to everything that has happened this offseason.
Week 3- San Francisco 49ers
The San Francisco 49ers have been an opponent that has caused headaches for the Green Bay Packers over the last five years. Besides last year's victory in the regular season, the Packers have not really played their best against the 49ers. San Francisco drafted rookie quarterback Trey Lance in the first of the NFL Draft this year so Green Bay may get an early look at him. Despite having a young quarterback, the 49ers have plenty of weapons on offense, most notably George Kittle, Deebo Samuel, and Raheem Mostert. This matchup as a whole has all the feelings of being a trap game that Green Bay cannot afford to overlook.
Week 7- Washington Football Team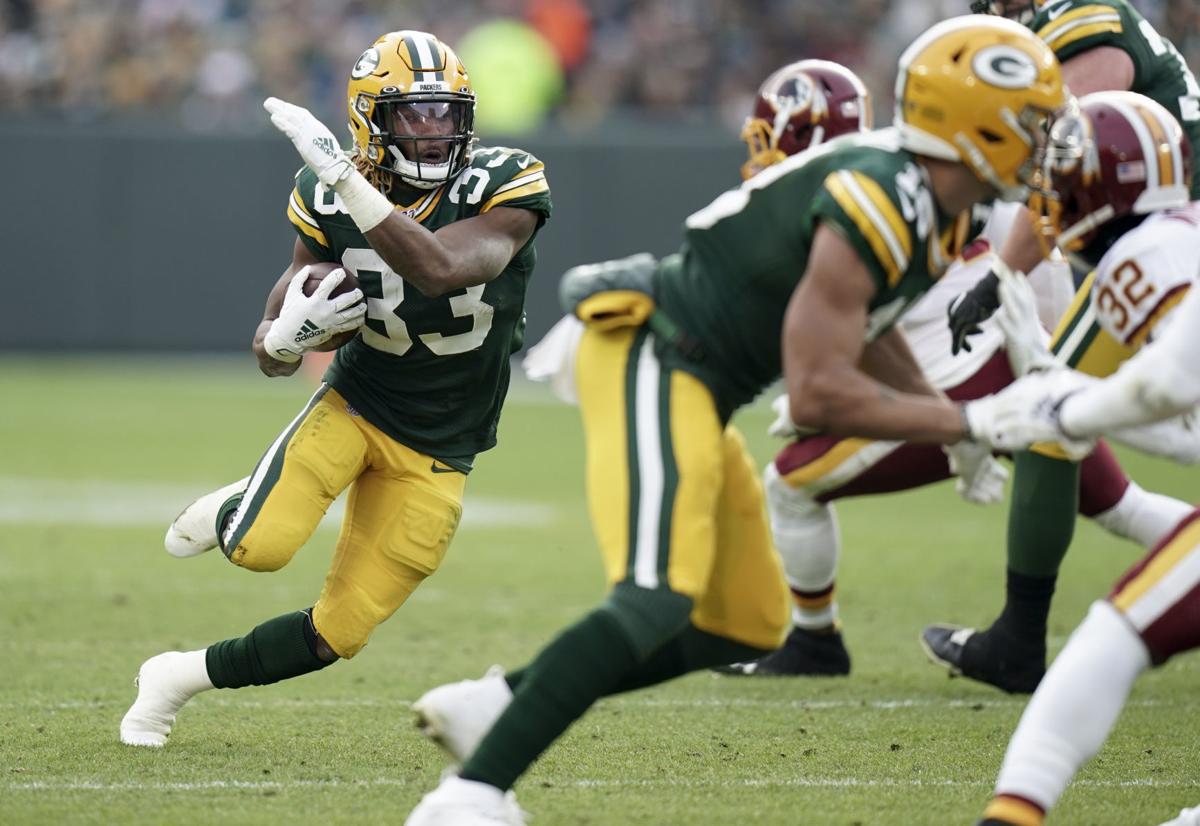 Make no mistake, the Washington Football Team will be on a mission this year. The defending NFC East champions are out to prove that they should be taken more seriously as division contenders. A team looking to make a statement has trap written all over it. Similar to the 49ers, Washington boasts talented playmakers of their own; Antonio Gibson, Curtis Samuel, and Terry McLaurin. On top of that, they also have arguably the best defensive line in the NFL. Green Bay's offensive line will need to be at their best in this matchup. If Washington is able to get consistent quarterback play, this will be a game where the Packers are going to have dig in and get ready for a dog fight.
Week 14- Chicago Bears
No matter what the records show, Green Bay and Chicago will always be the best rivalry in all of professional football. What has made this rivalry so great over the years, in my opinion, is the matchup in the cold weather. This game is slated for December 12th, so it is uncertain just how cold it can be. Additionally, depending on the division standings, this could also serve as a must-win for the Packers. My gut feeling has been telling me that Green Bay will win the division this year, regardless who is at quarterback. Based on this prediction , it could come down to the last few weeks of the season, making this game absolutely critical.
Week 17- Minnesota Vikings
Very similar to the week 12 matchup with the Bears, this is going to be a must-win game as well for Green Bay. Additionally, I do believe that whoever wins this game will win the NFC North. Why is this a trap game then? The reason is because looking at year's home matchup with the Vikings, Dalvin Cook shredded the Packers defense. Because Minnesota's home field is in a dome, one could think that they are not a cold-weather team. Based on what happened last season, that is definitely not the case. The Vikings are going to get their points on the ground. However, if Green Bay can consistently out out run the Vikings secondary, I think that that could be the deciding factor who comes out on top. Having a game like this at the end of the season can really help a team looking to gain confidence going into the postseason, but can also hurt a team needing to gain ground in a playoff race.
Follow me on Twitter @ChrisBuboltz and follow us @WiSportsHeroics for more great content! Check out our merch page here. Use Promo Code WISCO at checkout to get $1 off your order. To read more of our articles and keep up to date on the latest in Wisconsin sports, click here.