When Adam Schefter broke they story about Aaron Rodgers and his discontent with the Green Bay Packers, trade rumors immediately started swirling. Eventually, the Packers and Rodgers agreed to a new contract. With this new deal, the third year of Rodgers' contract was removed and his cap hit for 2022 went up exponentially. Despite the offseason drama, Aaron Rodgers and the Packers cruised through the regular season. Rodgers himself appears poised to win his fourth career MVP Award, and his second in a row. When the Packers were eliminated in the Divisional Round by the San Francisco 49ers, trade rumors fired up again. Despite what many people have said, the Packers have never had any hard plans to trade Aaron Rodgers, per Jeremy Fowler.
Jeremy Fowler just reported on ESPN that everyone in the #Packers organization is on the same page with Aaron Rodgers. He also added that when asking around to sources, dating back to last offseason, he has never heard that Green Bay has 'hard plans' to trade Rodgers.

— Kyle Malzhan (@KyleMalzhan) February 6, 2022
Everyone in Green Bay Wants Aaron Rodgers Back
When Matt LaFleur gave his end-of-season press conference, he was asked about Aaron Rodgers. He said then, and has repeated it several times, that everyone is on the same page. LaFleur, Brian Gutekunst, and Mark Murphy all want Aaron Rodgers to be the quarterback on the Green Bay Packers for as long as he wants to be. This is a far cry from rumors last season that stated the Packers were ready to move on from Rodgers after the 2021 season. It appears that those were just that: rumors.
Does Aaron Rodgers Want to Come Back?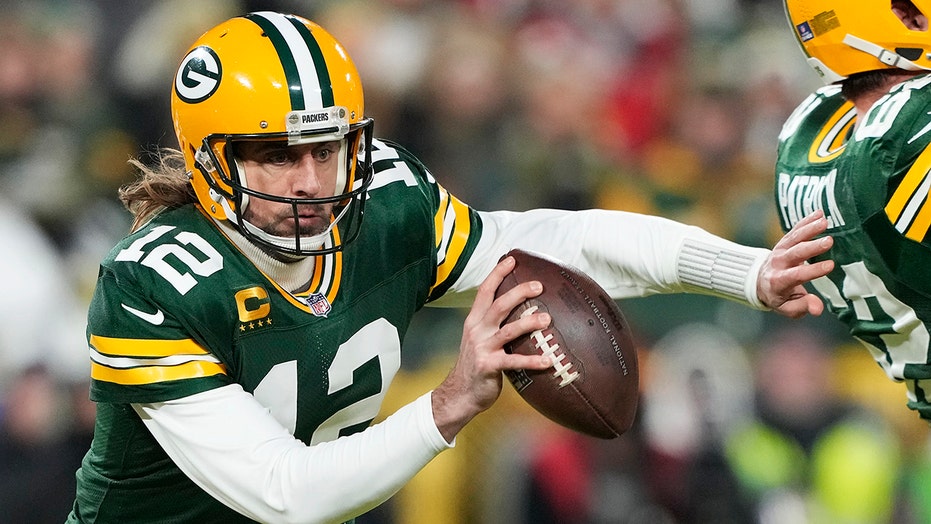 After the Packers lost to the 49ers, everyone, players, coaches, and fans, were riding a wave of raw emotions. Aaron Rodgers stated after the game that all options were on the table for him at that point. However, unlike last offseason, he did not plan on dragging out the process. The Packers, along with the rest of the NFL, can expect a decision from Rodgers by early march.
That being said, all season long, Aaron Rodgers has been highly complimentary of the front office, coaches, and his teammates. He did say that he has no desire to be a part of a rebuild at this point in his career. The fact of the matter is that any trade that COULD happen would send him to a team that is rebuilding. Rodgers' best chance to win a Super Bowl, and save his legacy, lies with the Green Bay Packers. Despite the questionable things he said this year in regards to COVID, Aaron Rodgers is a smart man. He knows the Packers offer him the best chance to win. Odds are that he will be back.
For More Great Wisconsin Sports Content
Follow me on Twitter at @theotherAdams14 and follow us @WiSportsHeroics for more great content. To read more of our articles and keep up to date on the latest in Wisconsin sports, click here! Also, check out our merch store for some amazing WSH merchandise!