Packers quarterback Aaron Rodgers entered the 2021-22 season knee-deep in controversy. The offseason news cycle had been dominated by rumors of Rodgers demanding a trade and unfixable drama between him and the front office. Some of those rumors were true, and some were blown out of proportion.
Nevertheless, Rodgers and the Packers made it through another successful season together. While the ending wasn't so pretty, they still were a successful team that overcame a lot of adversity together. With that being said, just because Rodgers and the Packers found a way to make it work this season doesn't mean things are back to normal.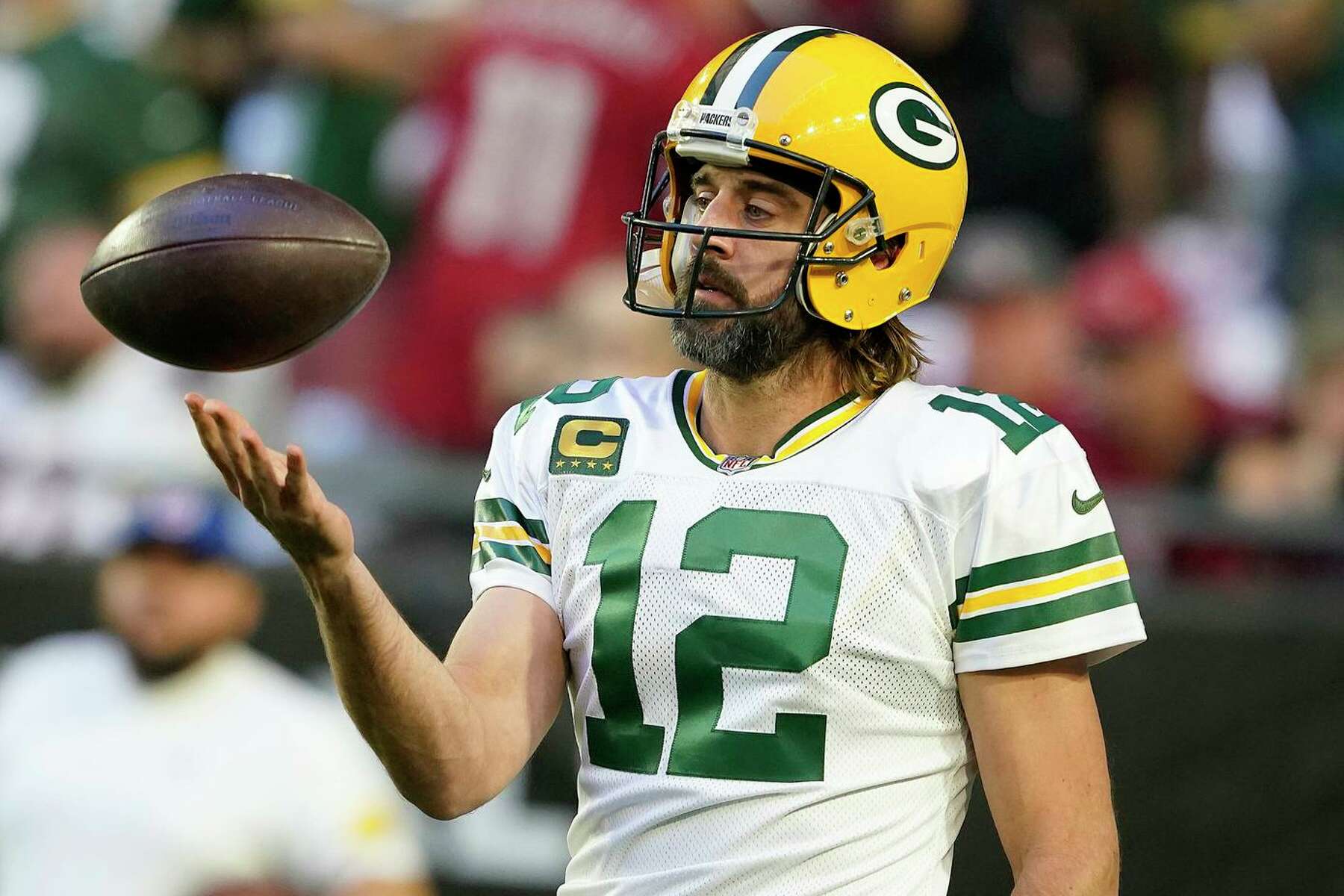 A Decision to Make
After last weekend's playoff loss, Aaron Rodgers was asked about his future in Green Bay. When the topic of a rebuild came up, Rodgers made his opinion clear. If he was to continue playing, he does not want to be part of a rebuild. 
As a result, Packers coach Matt LaFleur made it very clear that the Packers front office has no intention of starting a rebuild this offseason. Regardless of the cap situation that Green Bay is in, LaFleur said the front office team will find ways to keep key players under contract. Coach LaFleur said the Packers will continue to be "relentless in that pursuit to get us over the hump."
Relentless pursuit.#GoPackGo pic.twitter.com/4NxvBGqN2n

— Green Bay Packers (@packers) January 26, 2022
Aaron Rodgers has a decision to make. Does he trust the Packers enough to believe that they'll find a way to field another championship-caliber team? Or will he end his time in Green Bay and demand a trade elsewhere? The answer to that question will arrive sooner than Packers fans may have expected.
A Decision Will Be Made Soon
Packers QB Aaron Rodgers will reportedly make a decision on his future very soon. Rodgers doesn't need as much time as he did last year since there is now open communication between his camp and the front office. In addition, reports have come out that Aaron Rodgers will make a decision before the Franchise Tag deadline out of respect for his teammate and good friend Davante Adams.
What Rodgers means when he says he'll make the decision out of respect for Davante is that he knows Adams might want to test free agency if Rodgers leaves Green Bay. If Rodgers waited until after the franchise tag deadline to make a decision, Adams would have to make a decision about his future in Green Bay without knowing what his options were. Rodgers explained that he and Davante are close friends outside of football. He wouldn't make the selfish decision of waiting for months to let the Packers know of his plans because he knows it would've reduced the chances that Adams gets a lucrative long-term deal with Green Bay. 
Now that Rodgers committed to making his decision before March 8th, both the Packers and Adams will have time to weigh their options and potentially work on a new deal. But if Rodgers elects to leave and Adams doesn't want to play under the franchise tag, Green Bay can then begin exploring trade options. Regardless of the decision, the fact Rodgers has given a set deadline for his decision is a good thing for all parties involved.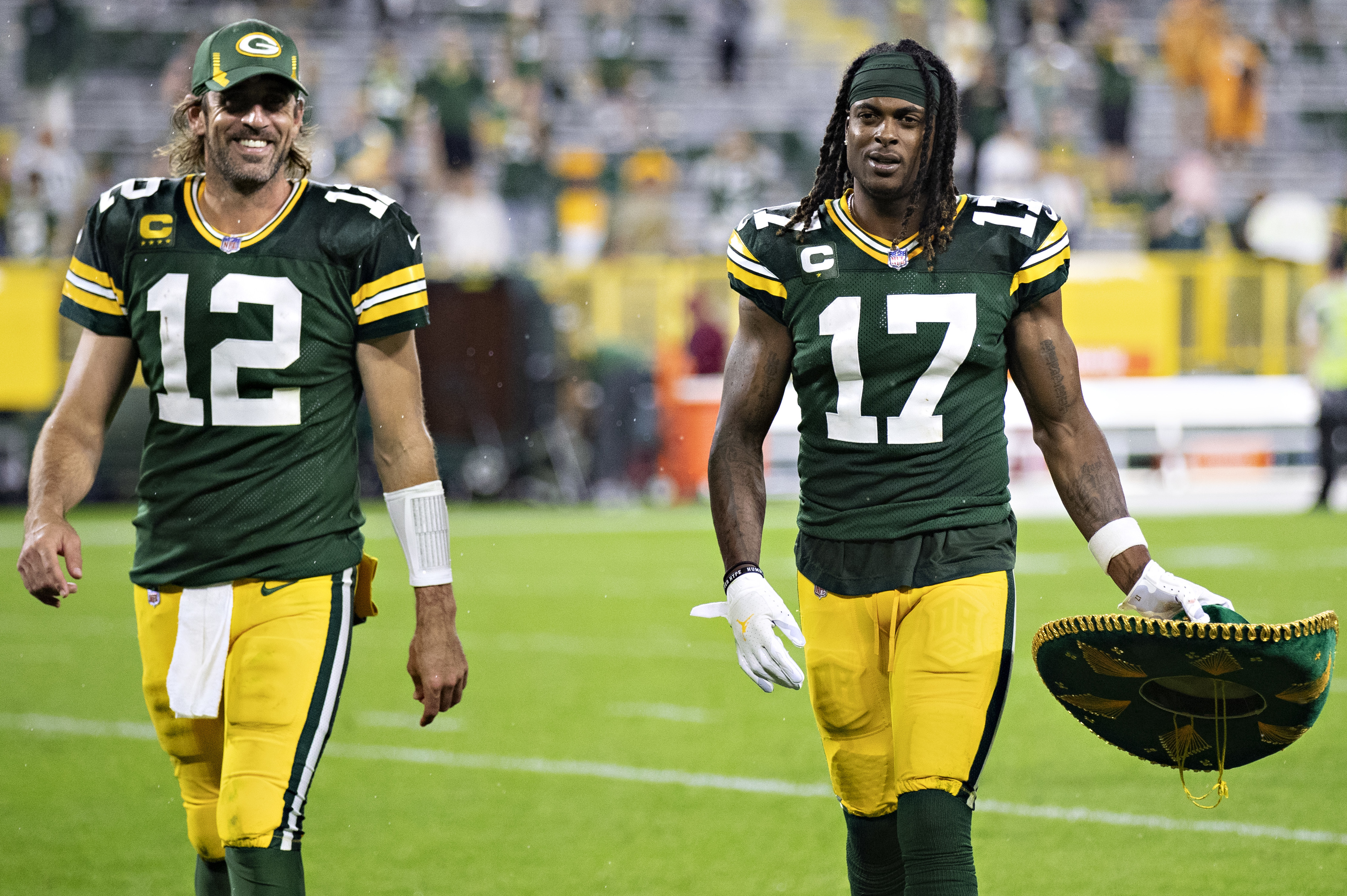 How the Decision Impacts the Packers
Many experts speculate that the Rodgers decision doesn't matter to Green Bay's Adams plan. They believe the Packers will franchise tag Davante Adams so they have All-Pro talent at wide receiver next season. The problem with that is the financial aspect. With the Packers already extremely in the red in regards to cap space, franchise tagging Adams would add to that negative balance. However, it seems as though it may be something the Packers front office can work around with enough contract restructuring.
In addition, as stated previously, the Packers don't seem to have any interest in rebuilding. With or without Rodgers, the Packers feel confident that their team is capable of making a Super Bowl run. The return of Rodgers would obviously be a huge factor in that push for the Lombardi Trophy. However, they're confident that their team can withstand the loss of their Hall of Fame quarterback.
Overall, it is clear that the next two months will be stressful for Packers fans. The question mark surrounding the quarterback position isn't something Green Bay is used to. One staple of Packer football is having a dominant quarterback who is the undisputed team leader. It will be interesting to see if Rodgers commits to the Packers for another season, or if this is the end of an era. 
For More Great Content
Follow me on Twitter at @BJarumbo and follow @WiSportsHeroics as well for more great Wisconsin sports content! To keep up to date on the latest in Wisconsin Sports, click here! For some awesome Wisconsin Sports Heroics gear, check out our merch store!