The Green Bay Packers, at 12-3, have the best record in the NFL. They have achieved that despite everything being stacked against them this season. From uncertainty surrounding their quarterback in the offseason to injuries that have cost them all but one of their starting offensive linemen, they have met every challenge head on. Of course, the players and coaches deserve a ton of credit. After all, they are the ones in the trenches every Sunday. However, Brian Gutekunst is the person who has put this team together and should be the NFL's executive of the year.
There are, of course, many Packers fans who would like to see Brian Gutekunst fired instead of rewarded. They cannot and will not ever get over his drafting of Jordan Love. However, the Executive of the Year award is not about work from previous years. It is about this year, and this year Gutekunst has the Packers in a situation to win their first Super Bowl in a decade. This should be the year that Brian Gutekunst is recognized as Executive of the Year. Here, we discuss four reasons why he deserves that honor.
Brian Gutekunst Convinced Aaron Rodgers to Come Back
Everyone knows the drama surrounding Aaron Rodgers. However, what often gets overlooked is the professionalism and skill with which Brian Gutekunst handled the situation. The Aaron Rodgers report came out on the first day of the NFL Draft. Whereas most GM's have the pleasure of speaking solely on their draft picks, Gutekunst was bombarded with questions about a report he did not even know was coming out.
While we do not know how, exactly, Gutekunst, Matt LaFleur, and Mark Murphy convinced Aaron Rodgers to come back. There was a contract negotiation, and who knows what will happen beyond this year? However, the most important key to winning this season is Aaron Rodgers, and Gutekunst got him back.
The 2021 Draft Class
Has there ever been a year in which hitting on most of a team's draft picks has been so vital? With COVID ravaging rosters, many young players who might have been given time to develop are thrust into playing time. With his 2021 picks, Brian Gutekunst ensured that the Packers had a slew of young talent that was ready to play in the NFL.
Rookie cornerback Eric Stokes emerged as a starting caliber cornerback. With Jaire Alexander missing time with a shoulder injury, Stokes has been tasked with covering opponents' best receivers. So far this season, Stokes has broken up 14 passes, intercepted one, and is allowing just a 74.7 passer rating when targeted.
In addition to Eric Stokes, Gutekunst replaced All Pro center Corey Linsley with second round draft pick Josh Meyers. Meyers was the Packers' starting center, and was playing well, until he suffered a knee injury that required surgery. Royce Newman, the Packers' fourth round pick, is the lone opening day starter on the offensive line that is still healthy and playing. Imagine where the line would be without him.
TJ Slaton and Kylin Hill are both late round picks that have made an impact on the Packers this season. Hill was the Packers kick returner until a season-ending injury early in the season. Slaton has filled in nicely when Kenny Clark and Kingsley Keke have missed time.
Though we did not realize it at the time, this may be the most immediately impactful draft class Gutekunst has had up until this point. However, Executive of the Year is not won on draft picks alone, so let us look at the other work he has done this season.
De'Vondre Campbell and Randall Cobb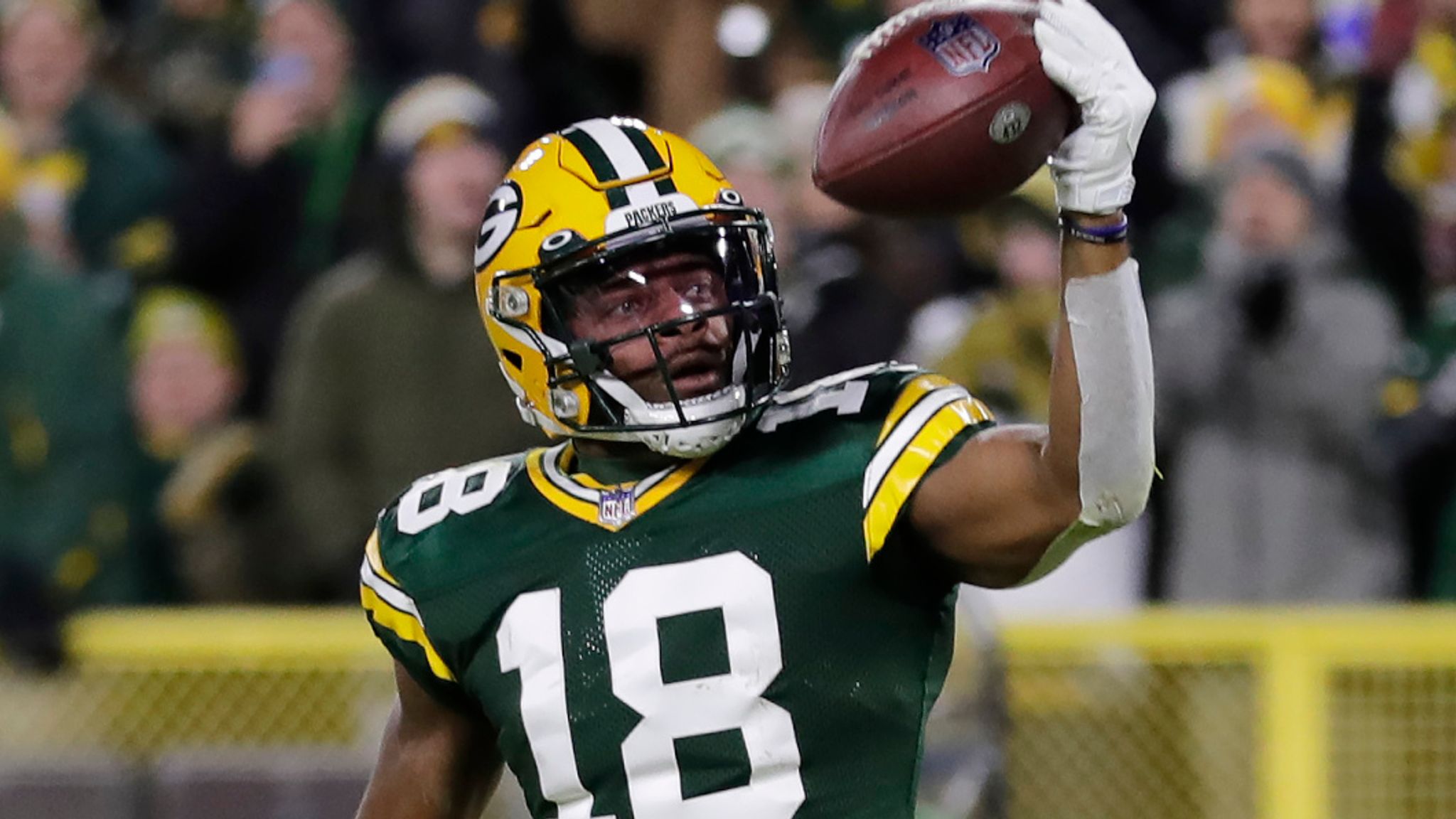 Before the season started, Brian Gutekunst was doing what he could with the little cap space that he had. He convinced De'Vondre Campbell to join the Packers on a very team-friendly deal. The middle linebacker has already set a career high in tackles with 138. He leads the entire NFL in solo tackles with 95. Additionally, Campbell has two sacks, two interceptions, and two forced fumbles. He was not named to the Pro Bowl this year, but he should have been.
Prior to suffering a core injury, Randall Cobb was one of the most clutch performers on the Packers' offense. If a big first down or touchdown was needed, Cobb was the guy to get it. Of his 28 receptions, 21 of them were for first downs. Five of them were for touchdowns.
The Campbell move was definitely one of necessity, and it has paid more dividends than anyone could have imagined. Perhaps the Cobb trade was just to make Aaron Rodgers happy. No matter what reason there was for the move, it worked out for the Packers as a whole, and Brian Gutekunst got that deal done. All of these moves alone could have qualified him for Executive of the Year, but Gute was not done yet.
Rasul Douglas
As mentioned previously, COVID has given teams and general managers very little room for error on the moves that they make. In this instance, however, it wasn't COVID but a slew of injuries to the Packers' secondary that forced Brian Gutekunst to scout out other teams' practice squads to find a suitable cornerback.
After selecting Rasul Douglas off of the Arizona Cardinals' practice squad, the former Super Bowl champion has put together a Pro Bowl caliber season for the Packers. Since coming to Green Bay, Douglas has five interceptions, two of which have been returned for touchdowns. Additionally, he has 53 tackles and a forced fumble, all in just 10 games played.
Sure, hindsight is 20/20. What is lost on many, however, is just how bold of a pickup Rasul Douglas was at the time. By the time the Packers' picked him up, he was on his third team of 2021. He had already been cut by the Raiders and Texans. The Cardinals kept him buried on their practice squad.
Brian Gutekunst gave him a chance, though. Rasul Douglas has put in the work, too. According to many, he is constantly watching film and trying to get better. Aaron Rodgers called him a superstar following Douglas' two-interception performance on Christmas.
Perhaps it is time to acknowledge that Brian Gutekunst, too, is a superstar and give him Executive of the Year.
For More Great Wisconsin Sports Content
Follow me on Twitter at @theotherAdams14 and follow us @WiSportsHeroics for more great content. To read more of our articles and keep up to date on the latest in Wisconsin sports, click here!