News broke last night that San Diego Padres phenom Fernando Tatis Jr. signed the third largest contract in baseball history.  The move comes after Tatis played just 143 games for the club.  The Brewers, too, have extended players in the very recent past.  Of course, Christian Yelich and Freddy Peralta are not making anywhere close to the 14-year $340 million contract that Tatis is.  The signing does beg the question, though, which Brewers player is next?
Extension Candidate #1- Josh Hader
Josh Hader is entering his fifth season with the Brewers.  Already a two-time All-Star, Hader's financial standing with the club has been a source of debate for years now.  In arbitration, Hader and the club have gone back and forth in regards to the reliever's worth.
Hader has been and likely will be the Brewers' closer.  A left-handed fire-baller, there are few like him in all of baseball.  Should the Brewers decide that they cannot get a good haul for him in trade, extending him would end the arbitration drama.  Indeed, it is reported that any offer for Hader would have to be akin to a king's ransom.  It does not appear a trade is likely, therefore, so an extension may be in his future.
Extension Candidate #2- Brandon Woodruff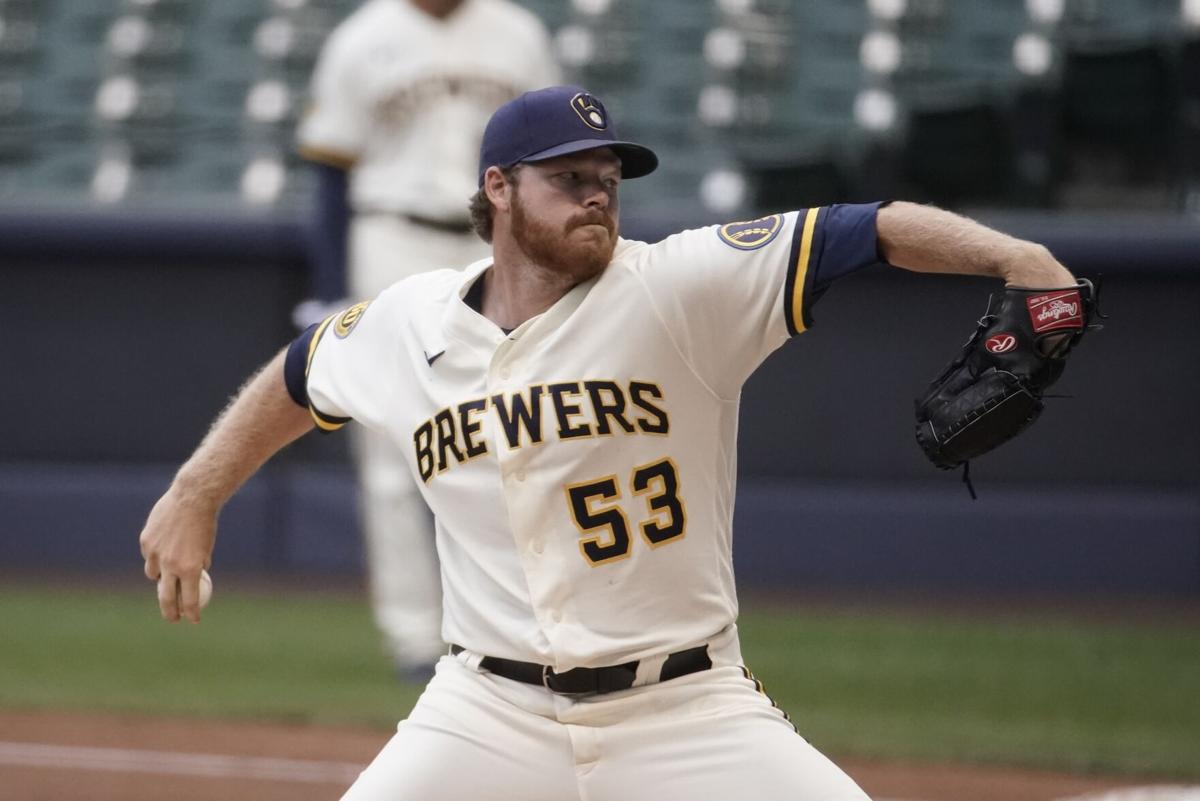 Like Josh Hader, Brandon Woodruff is entering his fifth season with the Brewers.  He is unquestionably the club's ace and has already made an All-Star appearance.
Last season, Woodruff was the victim of poor run support.  He went 3-5, but had a 3.05 ERA and 0.99 WHIP.  Unquestionably, if/when the Brewers' offense improves, Woody will end up with much more eye-popping numbers.  This will, no doubt, drive his price up.  The Brewers could get a bargain by signing Woodruff sooner rather than later.
[pickup_prop id="3929″]
Extension Candidate #3- Corbin Burnes
Corbin Burnes sure has had a roller coaster of a career thus far.  As a rookie in 2018, Burnes went 7-0 with a 2.61 ERA in 30 games (no starts).  The next year, as a starter, he imploded.  Burnes went 1-5 with a 8.82 ERA and 1.84 WHIP.  He was demoted to Triple-A, and then to Double-A.  It appeared he had been a flash in the pan.
However, Burnes returned with vengeance in 2020.  After regaining his starting role, Burnes went 4-1 with a 2.11 ERA and 1.02 WHIP.  Before he got hurt late in the season, Burnes was considered a candidate for the Cy Young Award.  Should Burnes replicate the success he had in 2018 and 2020 this year, the Brewers should certainly look to lock him up for the long term.
Extension Candidate #4- Keston Hiura
As mentioned previously, Fernando Tatis has only played 143 games in his young career.  This just so happens to be the same amount of games as Brewers' first baseman, Keston Hiura.  Tatis, of course, has had a much better early career that Hiura, but the precedent is set in terms of extending young players after such a short time in the Bigs.
Keston Hiura had a down year in 2020.  He led the league in strikeouts and played terrible defense.  However, a move to first base will cut down on the fielding errors and 2021 will surly bring a fresh start at the plate for Hiura.  In 2019, his rookie season, Hiura hit .303/.368/.570 with 19 home runs and 49 RBI.  Additionally, despite his slump in 2020, he still led the team in home runs with 13.
As mentioned extensively on this site, the Brewers have had an issue keeping first basemen around for very long.  Extending Keston Hiura may solve that problem for a very long time.
For More Great Wisconsin Sports Content
Follow me on Twitter at @theotherAdams14 and follow us @WiscoHeroics1for more great content. To read more of our articles and keep up to date on the latest in Wisconsin sports, click here!