The Green Bay Packers and Atlanta Falcons made one of the most famous trades in NFL history nearly 30 years ago. In that transaction, the Packers sent a draft pick to the Falcons in exchange for backup quarterback Brett Favre. Favre, of course, went onto have a Hall of Fame career mostly spent with the Packers. In this proposed deal, it is the Packers who would be sending a backup quarterback, this time Jordan Love, to the Falcons. Instead of a draft pick, however, Green Bay would receive a young up-and-coming wide receiver.
Related: Jordan Love's future with the Packers is up in the air
Why Would the Packers Trade Jordan Love?
The Green Bay Packers infamously traded up in the 2020 NFL Draft to take Jordan Love. Aaron Rodgers appeared to be on the decline as 2018 and 2019 were down years. Though, as he himself said, "Down years for me a career years for most other players." In any case, with Love in tow, Rodgers went onto win the NFL MVP Award in each of the past two seasons.
Related: Comparing Jordan Love's first five games to Aaron Rodgers' first six games
Having established that he is still one of the best (if not THE best) quarterbacks in the NFL, Aaron Rodgers and the Packers improved their working relationship. As a result, Rodgers signed a lucrative three-year $150 million contract extension this offseason. This contract will run through Jordan Love's rookie contract, leaving the Packers in danger of losing both quarterbacks in the same year. It would make sense for the team to try and salvage something for their 2020 first round draft pick.
Related: The Atlanta Falcons reportedly desperate to trade for Jordan Love
Falcons Wide Receiver Bryan Edwards
The Packers' target in this trade is a wide receiver they can add to their new wideout room. Davante Adams is gone via trade and Marquez Valdes-Scantling and Equanimeous St. Brown departed via free agency. While the Packers do have season veterans like Allen Lazard, Randall Cobb, and Sammy Watkins on their roster, much of their wide receiver group is unproven.
Bryan Edwards, too, is a bit of an unproven wide receiver himself. However, he could have an immediate impact on the Packers wide receiver room. Edwards was drafted 81st overall in the 2020 NFL Draft by the Las Vegas Raiders. In two seasons with Las Vegas, Edwards had 45 receptions for 764 yards and four touchdowns. His best season was last year when he had 34 receptions for 571 yards and three touchdowns. Had he put up these numbers as a member of  the Packers last season, he would have been second on the team in receiving yards.
Why Would the Falcons Make This Trade?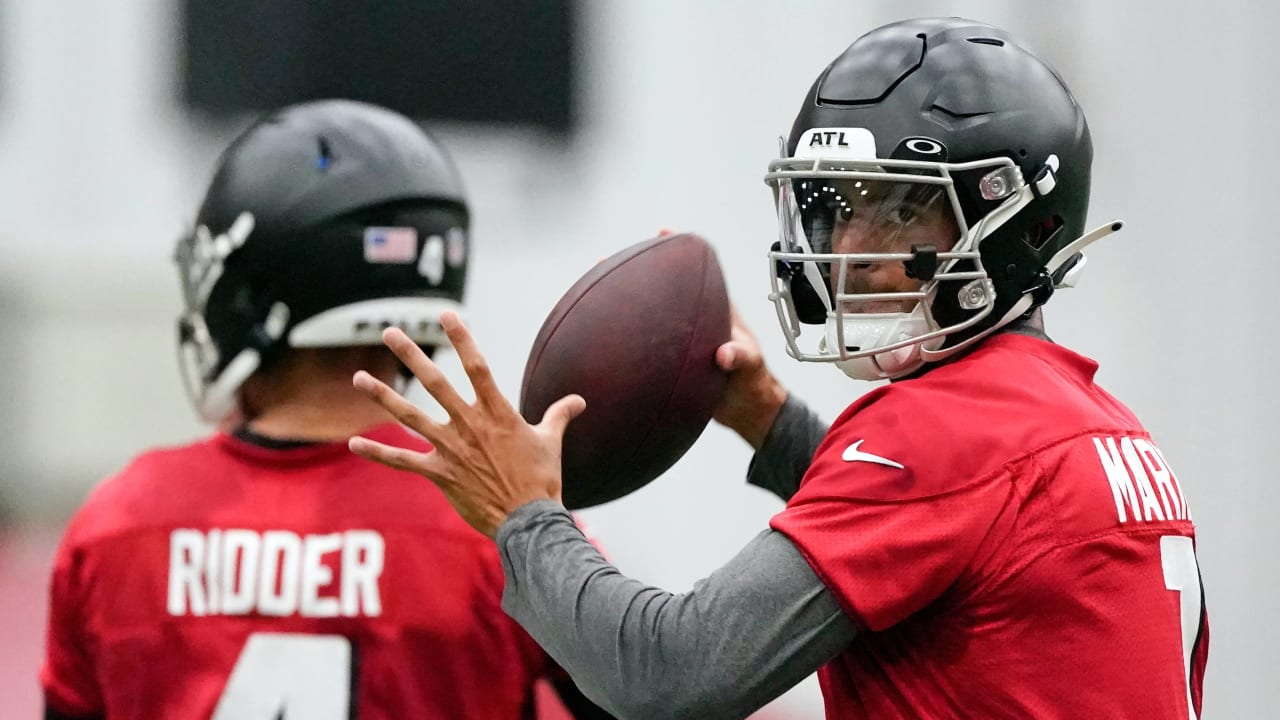 The tricky part of this trade, though, is that Bryan Edwards has already been traded this offseason. As mentioned, he spent the first two seasons of his career with the Las Vegas Raiders. This is a proposed trade with the Atlanta Falcons. Edwards was traded during the 2022 NFL Draft along with a seventh round pick to the Falcons for a fifth round pick. Since the Falcons already went out and got Edwards, they may be reluctant to send him to another team right away.
That being said, the team is still has huge questions at the quarterback position. As it stands, the three quarterbacks on their roster are Marcus Mariota, Feleipe Franks, and Desmond Ridder. Ridder was a third round pick in this year's draft, but is far from polished. Jordan Love is a lot closer to being NFL ready. Many draft experts believed that had Love been in the 2022 NFL Draft, he would have been the first quarterback chosen.\
At the end of the day, this trade would be a win-win for both teams.
For More Great Wisconsin Sports Content
Follow me on Twitter at @theotherRobin19 and follow us @WiSportsHeroics for more great content. To read more of our articles and keep up to date on the latest in Wisconsin sports, click here! Also, check out our merch store for some amazing WSH merchandise!