With five weeks of football just about complete, the Green Bay Packers are off to an impressive 4-0 start. This may not mean too much to fantasy team owners, but the individual performances sure do. Let's take a look at a few performances that have stood out and helped fantasy owners win their weeks:
1. Aaron Jones Breaks Out Against Detroit in Week 2
There were some questions going into the season what Aaron Jones' primary responsibility was going to be this season in terms of offensive production. Because of this, the type of performances we would seen were very much in question. But with four games in, his role is very very clear: run, run, and run some more. In week 2 against Detroit, Jones logged 168 rushing yards and two touchdowns for a grand total of 45.6 fantasy points. Jones has been very consistent in terms of fantasy points averaging nearly 16 points a week. Moving forward, fantasy owners should continue to expect this type of production from arguably the best running back in the NFC North.
2. Davante Adams Torches A Depleted Vikings Secondary
In a crucial and pivotal week 1 matchup, the Packers #1 receiving threat did what he does best and made a weak Vikings secondary pay for it. Davante Adams logged 156 yards and 2 receiving touchdowns; giving fantasy owners 41.6 points. Though the season is early, it is worthy to note Adams' injury history. It is hard to say what kind of production he will have in the next few weeks, but fantasy owners should not have any doubt inserting Adams into starting lineups from here on out.
3. Robert Tonyan Has a Field Day With the Falcons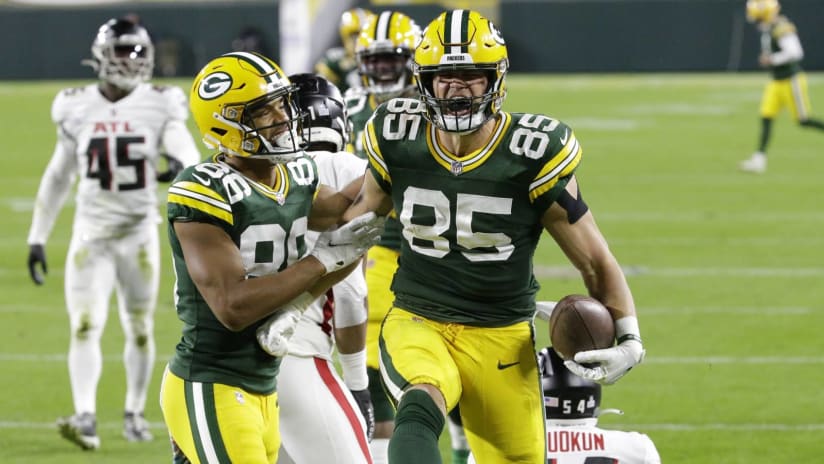 When the Packers needed someone to step up big time in the absence of Adams and Lazard, Robert Tonyan had no problem answering the call. In an unlikely series of events, the Packers tight end logged 98 yards and three touchdowns for a total of 27 points. Now, there have been larger point performances, but the magnitude and importance of that game is the reason why his performance stands out. It is unlikely that we see another performance like that from Tonyan this season. But, he has solidified his spot as the #1 tight end and should be considered to be on fantasy lineups for the rest of this season.
Follow me on Twitter @ChrisBuboltz and follow us @WiscoHeroics1 for more great content! To read more of our articles and keep up to date on the latest in Wisconsin sports, click here