The Green Bay Packers open up their preseason schedule on Friday versus the San Francisco 49ers. Here are 3 things to look for in the Packers first preseason game.
How Much Will the Starters Play?
Packers fans block Week 1 last year from their minds. A 38-3 drubbing by the Saints had the Packers offense looking lifeless. The Packers easily got back on track but it looked like the starters simply did not get enough game reps. Basically, Week 1 was another preseason game. That cannot happen this year. Week 1 is against a division rival in the Vikings a team that many pick to usurp the Packers in the NFC North. If the Packers come out flat, this will only fan the flames of that narrative. LaFleur seems open to the idea of playing his starters more. He talked about learning from his mistakes in a press conference when asked about starters playing in the preseason. It will be interesting to see whether LaFleur tweaks his preseason strategy or sees Week 1 last year as an anomaly.
Jordan Love's Progress
Training camp has been positive for Jordan Love. He has looked more comfortable and is making throws under pressure. However, training camp is different than game situations. The Packers first preseason game will be an opportunity to see how Love does in a game situation. Love should get plenty of opportunity. Even if Rodgers plays, Love will still get the bulk of the preseason playing time. If Love has improved it should show in the preseason. If Love can put up big numbers in the preseason, it will help Packers fans feel a little better about his development.
A Crowded WR Room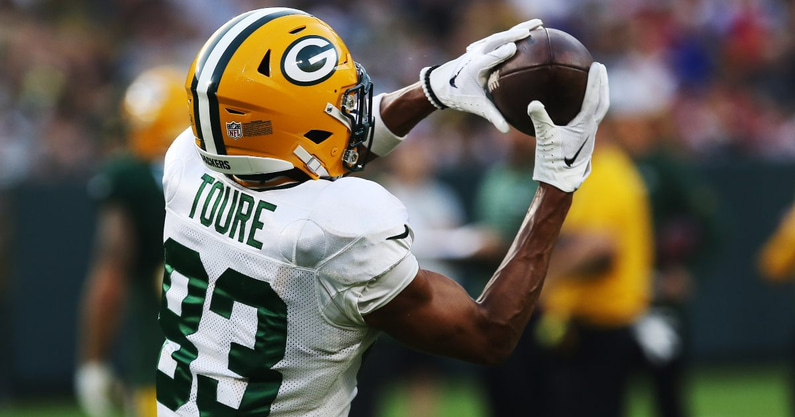 The Packers WR room has become really crowded all of a sudden. Allen Lazard, Randall Cobb, Sammy Watkins, Romeo Doubs, Christian Watson, and Amari Rodgers all seem like locks to make the roster. This leaves Juwann Winfree and Samori Toure on the outside looking in. However, Winfree has made some great plays in camp and Toure had an excellent family night practice. If either of those two have a huge preseason game, will the Packers look at keeping another WR on the roster? Christian Watson is also a wild card of whether he will be ready for Week 1 with his knee injury. Preseason is the chance for these fringe WRs to make their mark either on offense or special teams.
It is great to see Packers football on the schedule again even if it is just preseason. Training camp has been mostly positive and the hope is that the progress continues as the Packers move into their first preseason game.