The Green Bay Packers are facing a situation that they have not faced since 2001: a complete lack of depth at wide receiver. Davante Adams forced a trade to the Las Vegas Raiders and Marquez Valdes-Scantling signed with the Kansas City Chiefs. Additionally, Equanimeous St. Brown and David Moore departed for the Chicago Bears. Of course, the Packers will address the wide receiver position in the NFL Draft, but they may want to add a veteran. There are plenty of talented wide receivers on the trading block right now, too, which makes a trade highly possible.
Trade #1- DK Metcalf for Jordan Love, Draft Pick
When Aaron Rodgers signed his extension earlier this offseason, it all but signaled that Jordan Love will not be the starting quarterback for the Green Bay Packers at any point. Rodgers' contract surpasses Love's in terms of years. If the Packers want to salvage any value for their former first-round pick, trading him would be their only option. Packaging him with a draft pick to rebuilding Seattle, who is in need of a quarterback, would be an interesting move.
[pickup_prop id="22899″]
The caveat, though, is that DK Metcalf is entering his fourth NFL season and will want a big extension. The Packers, contrary to what some may think, were willing to pay Davante Adams more than he is receiving from the Raiders. They will pay the right wide receiver. The question is if they view Metcalf as the right wide receiver. If they do, this trade would make perfect sense.
Trade #2- Deebo Samuel for a High Draft Pick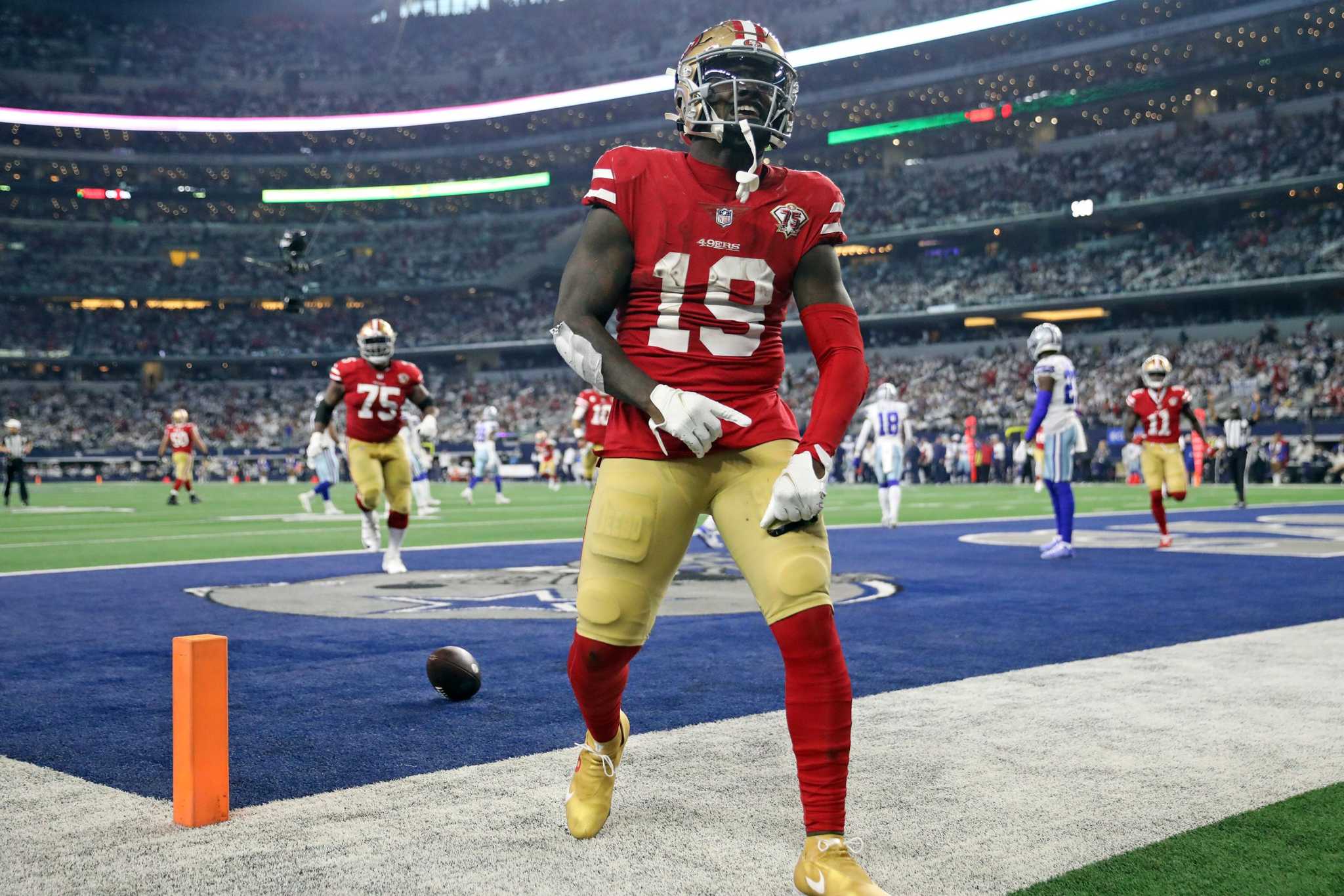 A more recent name to hit the trading block is Deebo Samuel of the San Francisco 49ers. He is reportedly unhappy with his role in the offense and wants out. Like DK Metcalf, he is entering his fourth year in the NFL and will likely be wanting a big extension soon. He certainly deserves it. Last season, Samuel was a First Team All-Pro and named to the Pro Bowl. He led the NFL with 18.2 yards per reception and had 1,405 receiving yards and six touchdowns.
[pickup_prop id="23567″]
The issue with this trade, though, is that the 49ers may not want to trade Samuel to a conference rival. For this reason, if the Packers are to have any hope of landing him, they will have to overpay. A trade for Samuel could cost them one or more of their top four draft picks.
Trade #3- Kadarius Toney for a Low Draft Pick
Okay, hear me out on this one. Obviously, Kadarius Toney is not the kind of star that DK Metcalf and Deebo Samuel both have become. However, a trade for Toney may only cost the Packers a lower round draft pick. This would mean that they would still have all four of their top 60 overall draft picks. The Packers could then draft one or two studs in the first two rounds and enter the season with a great young core of receivers.
[pickup_prop id="20227″]
Toney played in 10 games last season and had 39 receptions and 420 yards. However, there were concerns about his lack of playbook study and his behavior in team meetings. If the Packers trade for Toney, and he can fix his attitude, combining him with Sammy Watkins, Randall Cobb, and two draft picks could give the Packers a lethal receiving core in 2022.
For More Great Wisconsin Sports Content
Follow me on Twitter at @theotherRobin19 and follow us @WiSportsHeroics for more great content. To read more of our articles and keep up to date on the latest in Wisconsin sports, click here! Also, check out our merch store for some amazing WSH merchandise!