It has been a hot topic at 1265 Lombardi Avenue for the past three years. When will the Jordan Love era begin? Or, will it never happen? It is hard to say at this point what Brian Gutekunst is thinking.  Either way, the longer the Packers keep Love on the bench, the less benefit there is keeping him around. The difficult part in keeping Love around after this past season was that there was not much of a trade value for him. Additionally, he only has one and a half games under his belt, with a few preseason games. Let's take a look at a few reasons why 2022 should be Jordan Love's last year in Green Bay:
Love's 5th Year Option
From a financial standpoint, this would be one of the biggest reasons to not keep Jordan Love after next season. The Packers are going to have to make a decision whether or not to pick up Love's fifth year option on his rookie deal. If they decide that he can still improve, it could come at a costly price, though.  For a team that is going to be dealing with salary cap implications for a few more years, it is definitely not worth the extra burden. The argument can be made to keep Love for the last two years for an insurance policy. The hard part about that though is Love's trade value is only diminishing the longer he sits. In the end, it is not a risk worth willing to take.
Love Needs Game Time Reps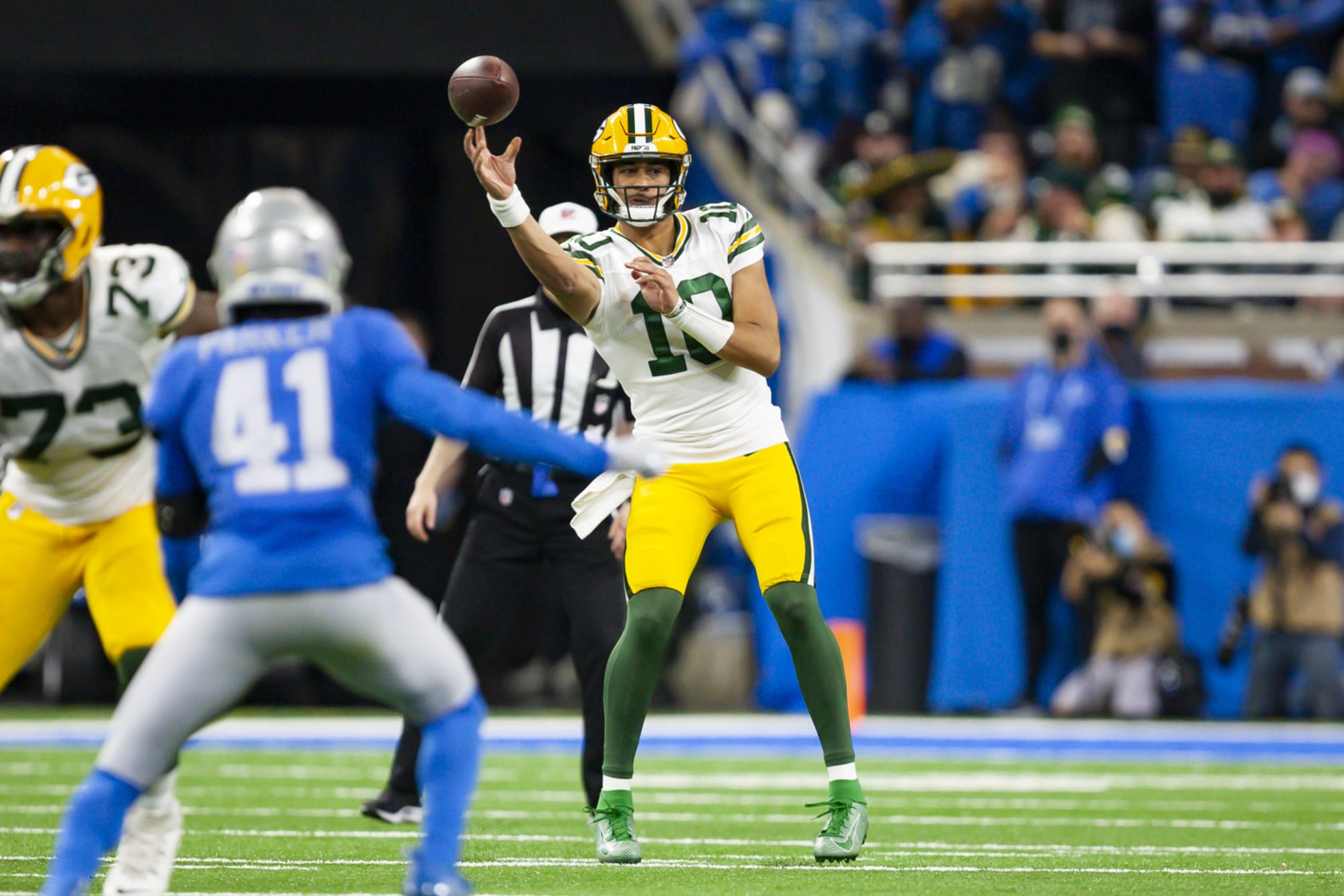 As long as Aaron Rodgers is playing at an elite level, Jordan Love is not going to see the field. How does this help with Jordan's development? The simple answer: It does not. Preseason and 'garbage time reps' are fine, but if that is  the most experience a quarterback has, that is a major issue. This is, however, not Jordan Love's fault at all.  He sat one year and was a backup the next. He got some playing time, but not enough to build a portfolio. Jordan Love needs to be in a scenario where he can multiple games under his belt to get acclimated to live NFL action on a weekly basis.  Baring an Aaron Rodgers injury, Love's opportunities to see the field are getting smaller as the games go by.
Kurt Benkert's Future Contract
It is very rare that a team would carry three quarterbacks on their team, unless they are not sold on one or two of them. The Packers currently have Jordan Love and Aaron Rodgers on roster. Kurt Benkert was on the practice squad last season, but was active a few times. This offseason, Benkert was signed to a future's contract to stay in Green Bay. I do not think it is something to dig deep into, but, the timing is ironic. Love's fifth year option needs to be decided after this next season. Green Bay does not seem 100% all-in on Love. Could the Packers move on from Jordan Love after the 2022 season and promote Benkert? That is definitely an option that should not be left off the table. Benkert has played well in the preseason and is a likeable guy in Green Bay. This could end up being a story to keep an eye on after this coming season.
Follow me on Twitter @ChrisBuboltz and follow us @WiSportsHeroics for more great content! To read more of our articles and keep up to date on the latest in Wisconsin sports, click here. Also, check out our merch store for some amazing WSH merchandise!