March 16, 2022 is going to be a very important day. That day, next week Wednesday, is the start of the new NFL year. This means that free agency will open and players will be free to begin negotiating terms of new contracts with other teams. For the Green Bay Packers, however, it means that they need to continue work on getting below the 2022 salary cap. Since they can only work with players currently on their roster at the moment, this means that several players could be extended, have their contracts restructured, or be cut from the team altogether. With that being said, here are three moves that the Packers should make by March 16 in order to help get under the salary cap.
Cut: Za'Darius Smith
Za'Darius Smith is one of the most popular players on this current Packers' roster. In his first two seasons with the team, he amassed 26 sacks and made two Pro Bowls. Unfortunately, a back injury kept him out for most of 2021. In addition, Smith's salary cap hit this year is $27.6 million. The Packers would save over $15 million by cutting him as his dead cap hit is just $12.3 million.
Even though this move is not yet official, it does appear that Za'Darius Smith expects it to happen. About a month ago, Smith erased all evidence of the Packers from his social media accounts. Always cryptic on social media, he posted the following Tweet when former Packers' coach Mike Smith was hired by the Minnesota Vikings:
👀

— Za'Darius Smith (@zadariussmith) February 21, 2022
Luckily for the Packers, this year's NFL Draft class is rich in edge rushers. Green Bay has Rashan Gary and Preston Smith, who both had nine or more sacks last season. As it stands, the team simply cannot afford to pay Za'Darius Smith, but have plenty of options when it comes to replacing him.
Extend: Jaire Alexander
Jaire Alexander is one of the best cornerbacks in the NFL. The Green Bay Packers have already picked up his fifth year option for 2022. This option will pay him north of $13 million for the season. With the Packers in need of salary cap relief, and the desire to keep Alexander beyond 2022, an extension makes sense for both parties.
Last week, it was reported that Jaire Alexander and the Packers had already begun contract negotiations. With the start of the new league year on March 16, it makes sense for this deal to get done within the next few days.
The Aaron Rodgers Contract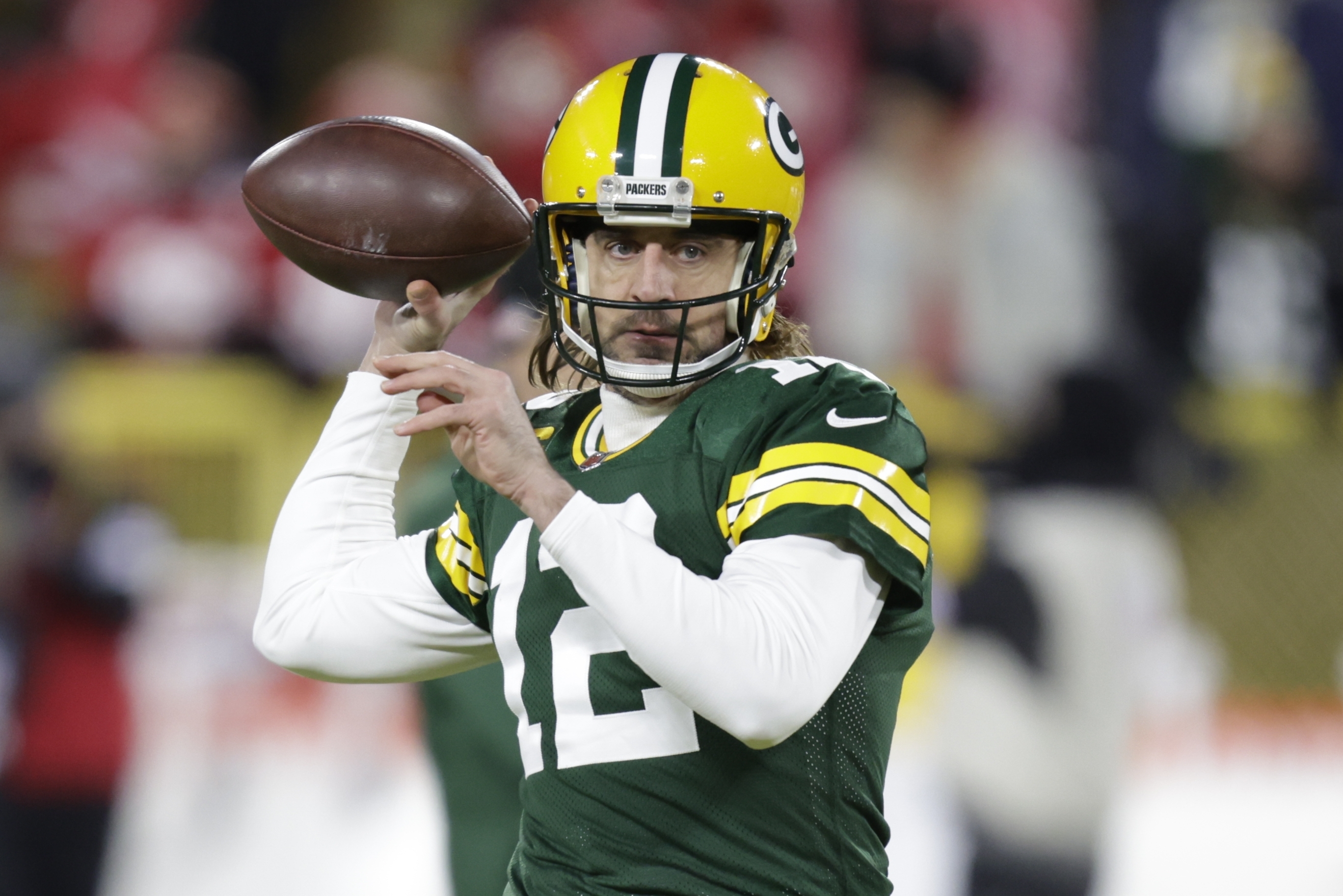 Earlier this week, Aaron Rodgers announced that he would be coming back to the Green Bay Packers for the 2022 season. On the same day, it was reported that the Packers were placing the franchise tag on Davante Adams. Rodgers, whose cap hit for 2022 is $46 million, must sign a new deal if the Packers have any hopes of getting under the cap while retaining their core players.
When Rodgers announced his decision, many networks reported that Rodgers was going to sign a four-year $200 million contract to stay with the Packers. Rodgers himself took to Twitter to confirm that he was coming back, but that the news of any new contract was not true.
There will be a new contract, but no one outside of Lombardi Avenue knows what value it will have. One thing is certain: the cap hit must be significantly lower to help the Packers get the players around Rodgers that they need to compete for a Super Bowl.
[pickup_prop id="21477″]
For More Great Wisconsin Sports Content
Follow me on Twitter at @theotherAdams14 and follow us @WiSportsHeroics for more great content. To read more of our articles and keep up to date on the latest in Wisconsin sports, click here! Also, check out our merch store for some amazing WSH merchandise!