This morning head coach Matt LaFleur had a meeting with the media before the Packers practice started. He covered a couple specific topics regarding who will be playing in the pre-season finale, and a surprise player getting reps in the backfield.
LaFleur was asked whether or not Packers fans would get to see Amari Rodgers line up in the backfield. Taking snaps at running back is something that Rodgers doesn't have much experience doing. He has done it a handful of times in college, however he did score on a direct snap option play.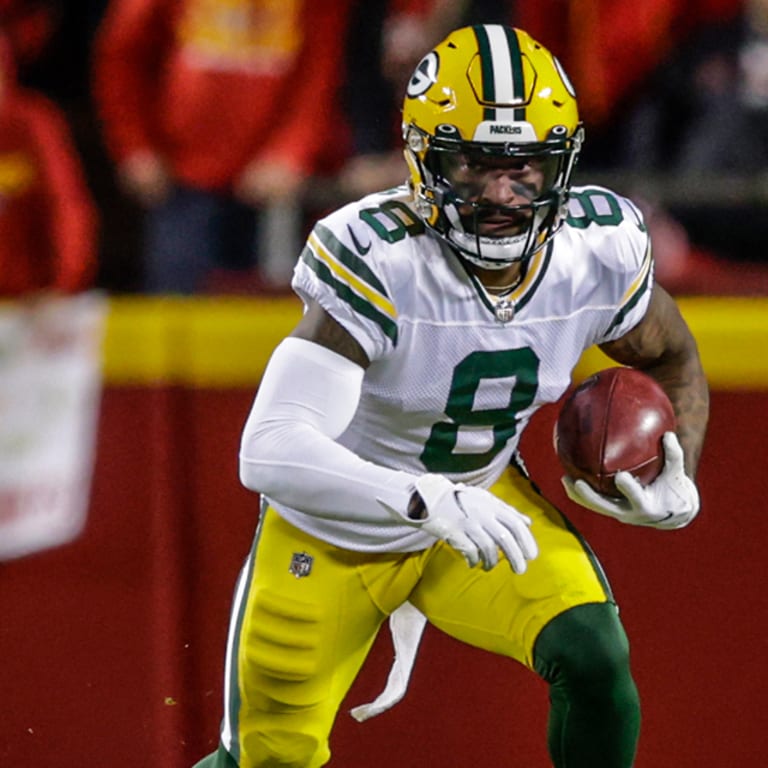 The question and answer didn't contain anything regarding how much he will be in the backfield, or if he will be lining up for options plays. But, LaFleur made it clear he wants Rodgers to take reps there.
Along with that, LaFleur also hinted at other players getting reps in the backfield when he said, "You might see other guys back there as well. Just trying to become as multidimensional as possible and give the defense another thing to potentially worry about." LaFleur has made it clear that versatility is a key point in the construction of the team.
Between adding De'Vondre Campbell to the team two years ago, to adding Quay Walker this offseason. Each move has been calculated and every player adding is flexible and versatile. Even Christian Watson, Romeo Doubs, and now Amari Rodgers can also fit that description.
The idea of having a fluid, multidimensional team as LaFleur points to would allow the Packers to step their game up and have a serious chance at making the Super Bowl.
Follow us @WiSportsHeroics for more great content. To read more of our articles and keep up to date on the latest in Wisconsin sports, click here!