Christian Watson had an outstanding performance during a 31-28 victory over the Cowboys on Sunday. He hauled in four catches for 107 yards. Even more impressive was of his four catches, three of them resulted in touchdowns. However, early in the game, it did not look like Watson was going to have a memorable night after dropping a pass from Aaron Rodgers.
Christian Watson Ripped By Shannon Sharpe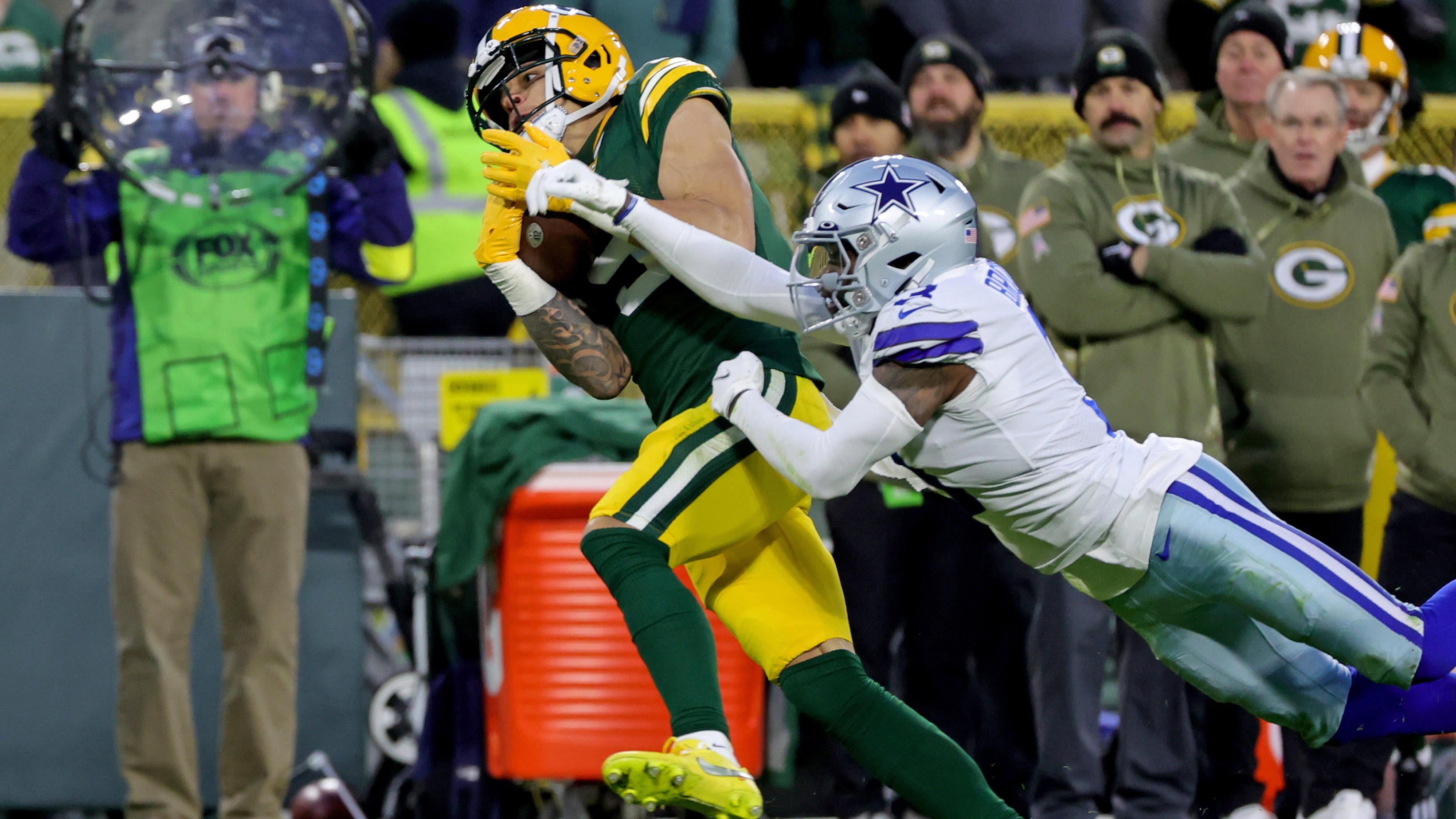 Christian Watson has faced criticism this year for his drops. Most notably was the potential touchdown pass he dropped on Green Bay's first offensive play of the season. After Watson dropped a pass early against Dallas, Shannon Sharpe took to Twitter to bash the rookie receiver.
Watson should donate his hands to science to be studied so we can better understand why da FCK he can't catch.

— shannon sharpe (@ShannonSharpe) November 13, 2022
We all know what happened next. Watson went on to have a breakout performance, bringing life into an offense that seemed to flat line during their five game losing streak. The Packers didn't lose faith in Watson despite all his issues this season. After Watson's afternoon started with a drop, Aaron Rodgers and Matt LaFleur had words of encouragement, saying "We're going to come back to you." Later on, Watson said, "That show of confidence is what he needed."
With all the talk about Green Bay needing a receiver, did the Packers finally find what they have been looking for with Christian Watson? A win over the Cowboys is a huge step in the right direction for the Packers. Maybe this is the confidence boost they needed to turn their season around. Green Bay's next game is against the Titans on Thursday night. Can Watson duplicate his performance and help lead the Packers to their second straight win?
For More Wisconsin Sports News:
Follow me on Twitter at @alex_ratliff and follow us @WiSportsHeroics for more great content. To read more of our articles and keep up to date on the latest in Wisconsin sports, click here!