The Wisconsin Badgers football staff hosted another junior day for the 2024 class. The staff hosted recruits for interviews, photo shoots, and more as they got their first look at Madison. One recruit from The Loomis Chaffee School in Connecticut particularly enjoyed his time and even stopped for an interview with Evan Flood of 247 Sports. 
2024 Three-star Jaiden Spearman Roams Wisconsin Campus
During the amazing junior day, one recruit from North Carolina truly stood out. Jaiden Spearman is a three-star recruit attending school in Connecticut, where he plays in the prep school division. Spearman primarily plays safety, but he is listed as an athlete due to his ability to move around the defense. Currently, Spearman is ranked as the sixth player from North Carolina and the 143rd athlete overall. 
Thank you @BadgerFootball for a great Junior Day Will be back! ❤️ 🤍 #OnWisconsin #Badgers @CoachFick @CoachHitsch @McNamaraRivals @Evan_Flood @Ghamilton_On3 pic.twitter.com/ct7ubIEOPe

— Jaiden Spearman 6'2 190 ATH 2024 (@JaidenSpearman) January 29, 2023
The 2024 recruit still has plenty of time to develop into a next-level player. Spearman stands at six foot two and weighs 190 pounds. He can add to his frame and become a dominant middle linebacker. However, he also possesses the speed to cover the majority of the field as a safety. With his vision and ability to play the ball, Spearman is perfectly capable enough to play either position.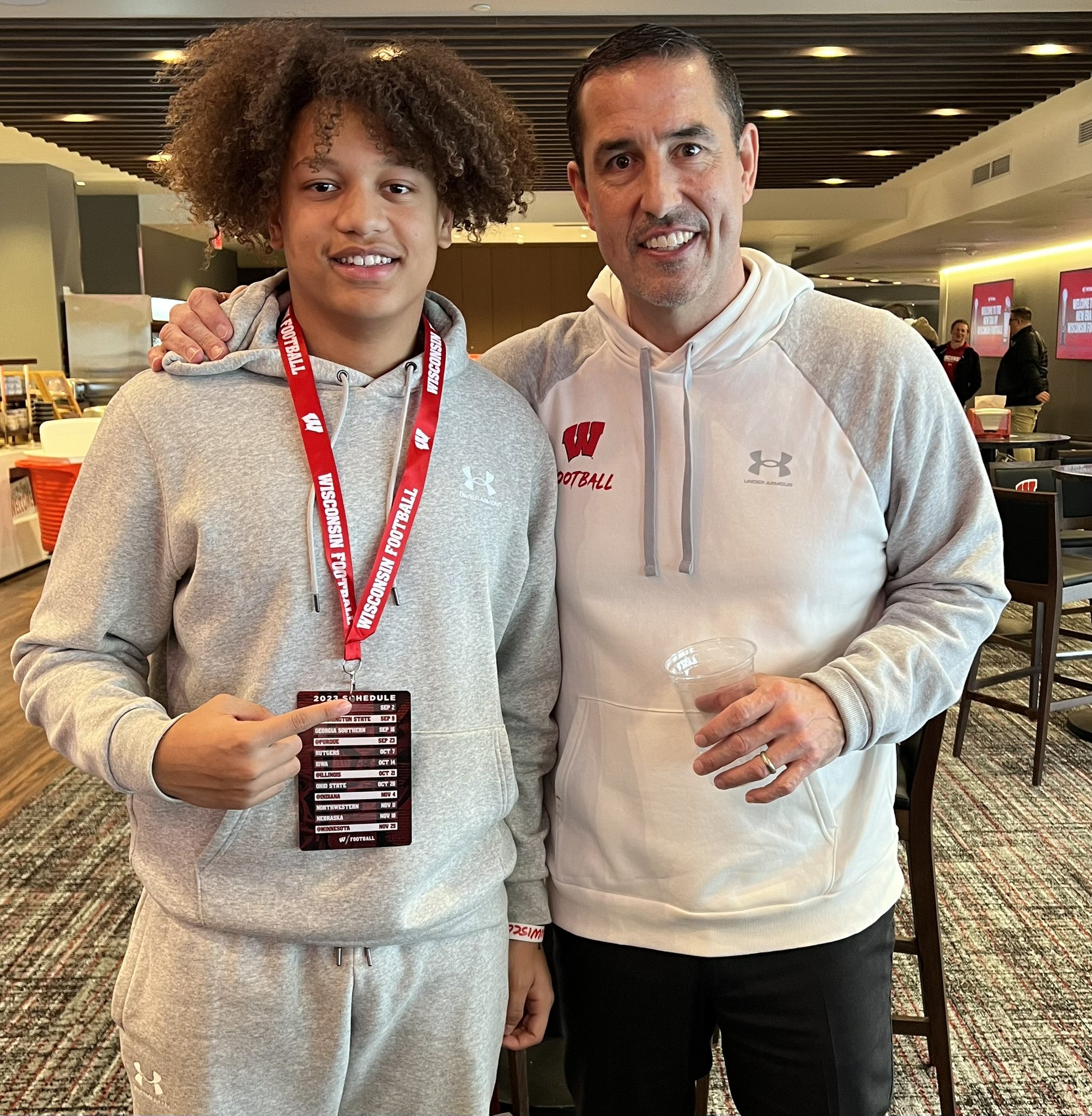 Upon his visit to Madison, Spearman posted on Twitter stating that it would not be the last time he visits campus. Following a photo shoot and meetings with other coaches, Spearman had the pleasure of meeting with Luke Fickell. Coach Fickell was involved with the initial offer to Spearman, along with coach Colin Hitschler. The scholarship offer was extended nine days ago, and Spearman has already made his way to campus. 
The Badger effect sure seems strong lately with the recruits who have touched ground in Madison. The offers are sure to continue to come, and they are sure to be prominent recruits. However, the ability to get recruits on campus and put on an amazing experience is exceptional. Hopefully, Spearman stays true to his word and visits campus again before the 2024 recruit finds a different home. 
For more:
Follow us @WiSportsHeroics for more great content. To read more of our articles and keep up to date on the latest in Wisconsin sports, click here! Check out 97.3 The Game on iHeart Radio!