The Wisconsin Badgers football team and staff hosted a versatile athlete recently. The Illinois native, Tysean Griffin, is a three-star recruit in the 2024 class and he has been quite busy lately. Griffin has wasted no time entering the recruiting world, and the Badgers just might have the advantage needed to land him. 
The Versatile 2024 Athlete the Wisconsin Badgers Need
Rarely, players are able to play multiple positions and excel at each position. Most players can master one and then play another at a much different level. Then, there is Tysean Griffin from Illinois, who has nearly mastered three positions. Griffin plays running back, wide receiver, and corner back, but he can be considered an all-around defensive back.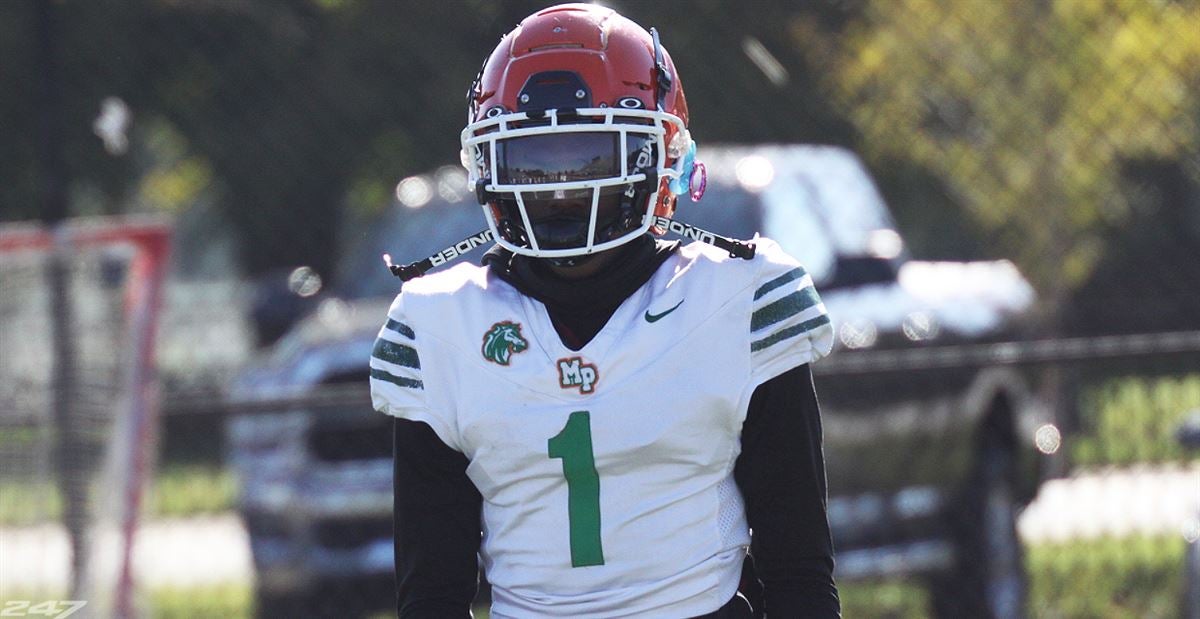 The 2024 recruit is his team's starting running back and corner back. For Morgan Park High School, Griffin also lines up as a receiver from time to time. He will not just enter the slot or run wheel routes, but rather he is a crafty receiver and moves up field. Griffin is an excellent cover athlete on defense as well. His blazing speed and lock down ability causes opposing teams to shy away from him. 
Coming in at five foot eleven inches and 165 pounds, the 2024 recruit still has plenty of time to add onto his frame. Griffin is a bowling ball once he gets moving and as a rusher, he is hard to stop. Griffin is also a great blocker for his size, especially on the outside when lined up as a receiver. Griffin rarely lets players get past him when he is blocking. 
Following An Excellent Visit, Madison Could Become Home
Griffin is currently ranked as the 11th player in Illinois and the 61st athlete in the 2024 class. Griffin holds quite a few offers at this point, but he started his visits rather early. The first few schools Griffin has had the chance to visit are Cincinnati, Purdue, Wisconsin, Michigan State, and Illinois twice. 
The visits have been busy, but with Madison being the most recent it is a bright sign. Griffin had visited Cincinnati when coach Luke Fickell was still there. His second visit and meeting with Fickell could certainly have influenced him to come back to Madison again. The 2024 recruit could find himself under the wing of an incredible staff in Wisconsin. 
For more:
Follow us @WiSportsHeroics for more great content. To read more of our articles and keep up to date on the latest in Wisconsin sports, click here! Check out 97.3 The Game on iHeart Radio!