The Badgers men's basketball team's loss in the round of 32 of the NCAA tournament Sunday night left a sour taste in the mouths of a lot of fans. This defeat looked similar to many of their recent tournament losses. However, there was a lot of good to take out of this season and there are reasons to be optimistic heading into the 2022-2023 season.
Badgers: Big Wins
Wisconsin consistently found ways to get big wins early in the season. It all started at the Maui Invitational where the Badgers came out on top of a field that consisted of four NCAA tournament teams. With wins over Texas A&M, Houston, and St. Mary's, it was obvious this team had more potential than a 10th place finish in the BIG 10.
The wins didn't stop once conference play got rolling, either. The Badgers picked up victories at Purdue, Michigan State, and Indiana, along with wins at home against Iowa, Purdue, Ohio State, and Indiana. This squad proved they could match up against some of the best teams in the country.
Johnny Davis
It's difficult to talk about the 2021-2022 Badgers basketball season without focusing on Johnny Davis. His BIG 10 Player of the Year campaign started hot in Maui. He also seemed to have some of his best games on the road. As teams started to laser in on him defensively, his efficiency slowed somewhat. Still, having a go to scorer was exactly what this team needed.
The biggest takeaway from the year is that Davis proved NBA talent can thrive at Wisconsin. There's been a stigma for years that elite level prospects shouldn't come to UW. A lot of this has to do with the swing offense. With Davis, we saw a fantastic athlete blossom into a lottery pick in year two under Gard. This could very well pave the way for high end recruits joining the Badgers moving forward.
Shooting
Though there were a ton of positives to take from this season, shooting ended up being the Badgers' Achilles heel once again. Even with Johnny Davis having a breakthrough season and Brad Davison having his best statistical season, the team's shooting numbers were ugly. Wisconsin finished 318th in all of college basketball in three-point percentage and 276th in overall field goal percentage. It's a minor miracle the Badgers were able to win as many games as they did, with many coming down to late game execution.
Greg Gard
Once again, Twitter was blowing up following the Badgers' loss to Iowa State. Fans were looking to point fingers and naturally, Greg Gard was their target. In reality, this was one of the most impressive coaching seasons we have ever seen from a Wisconsin coach. To win BIG 10 Coach of the Year with this young of a squad is incredible. Gard had his players ready to go mentally every night. This is a huge reason why they gutted out so many close games.
Brad Davison
I can't forget to write a huge thank you to this man. A season recap wouldn't be complete without a shoutout to such an amazing competitor. He poured his heart and soul into the Wisconsin program and made a huge impact overall. Davison wasn't just important on the court, but he helped mentor this extremely young team. He will be greatly missed by Badgers fans.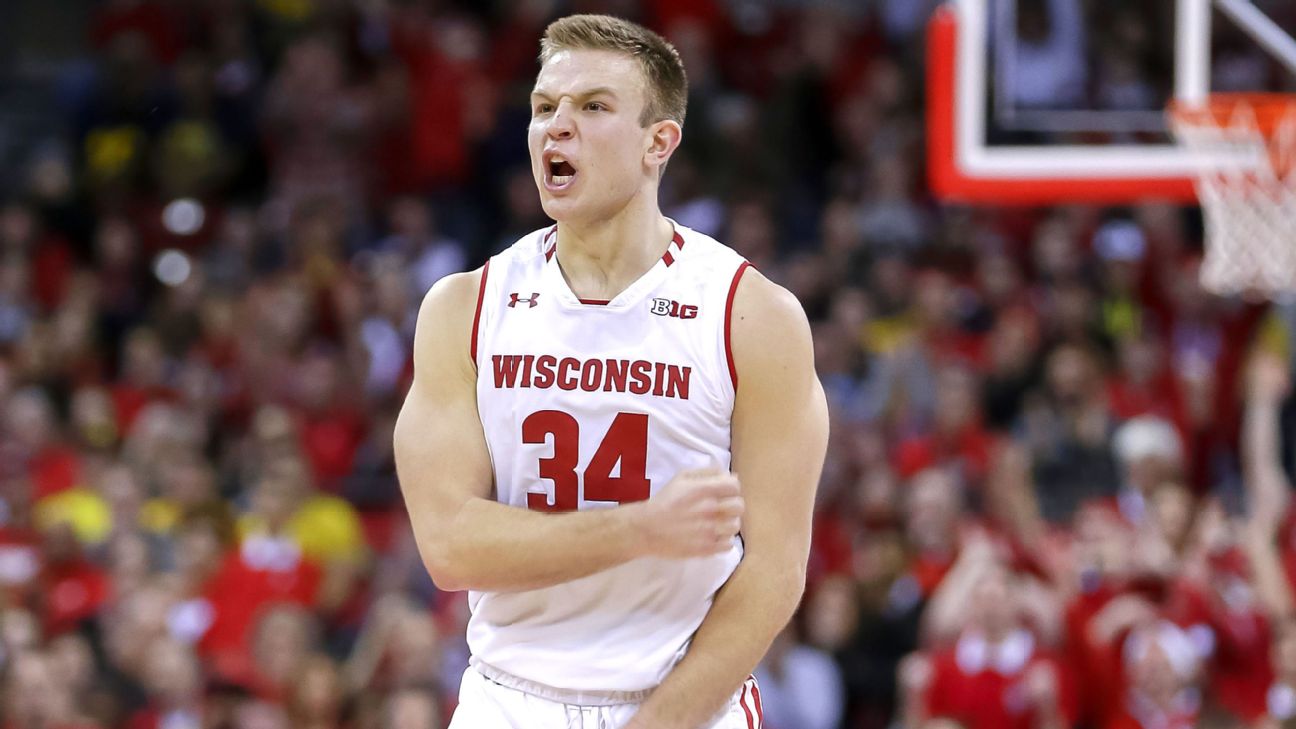 Looking Ahead to Next Season
The Badgers will be going into next season in a similar position to this year: full of question marks. Brad Davison will be the main contributor missed due to graduation, with center Chris Vogt joining him. The biggest question mark will be Johnny Davis. All signs point to him leaving and heading to the NBA as he's projected as a lottery pick.
That leaves a main core of Chucky Hepburn, Steven Crowl, and Tyler Wahl. These three proved to be a very solid supporting cast, but asking them to be volume scorers could be difficult. Big leaps from Ben Carlson and Jordan Davis would be huge, but that still doesn't solve the shooting issue. The Badgers need growth from Markus Ilver and Isaac Lindsey to round out this team.
I also fully expect Gard to hit the transfer portal hard. Last year, he brought in Neath and Vogt. I expect him to bring in a scorer from a mid-to-low major school to help replace what Johnny and Brad produced.
We will see a lot of familiar faces next year compared to the major turnover that took place before this season. With that being said, we should expect to see some new contributors looking to make a name for themselves as this program continues to focus on winning.
For More Wisconsin Sports Content:
Follow me on twitter at RNGDrew and follow us at WiSportsHeroics for more great content. To read more of our articles and keep up to date on the latest in Wisconsin sports, click here! Also, check out our merch store for some amazing WSH merchandise!