Throughout the staff changes, the Wisconsin Badgers have been sorting through their current staff. Ultimately, it is up to Luke Fickell to decide whether or not to keep any left over staff from Paul Chryst. Thus far, Fickell has made some astounding hires and changes, most notably the hire of Phil Longo. However, one recruiting assistant was informed that he will continue to live out his football dreams.
Wisconsin Retains Graduate Recruiting Assistant John Richter
One position on each collegiate staff that helps propel individuals into a sports career is the graduate assistant position. Often, the position is overlooked due to the amount of different staff titles and roles on each given team. However, graduate assistants help lay the ground work for recruiting especially by reaching out to recruits and ensuring their needs are being met.
All I've ever wanted to do was work for Wisconsin Football… Beyond excited to be staying in Madison with Coach Fickell!! pic.twitter.com/cynr9Jhqow

— John Richter (@richterj4) January 22, 2023
A particular assistant, John Richter, has been told by Luke Fickell and the surrounding staff that he will continue to work towards his dream. Coaches and assistants are not always lucky enough to know someone or receive a tremendous coaching opportunity right out of the gate. For many, it takes time to reach that point and the position can give people, like Richter, a fantastic insight into the world of coaching.
Richter is primarily responsible for outreach to recruits and assisting in the process of recruiting players. There are a lot of moving parts inside of the recruiting world and it is far too difficult for one person to take on. A staff needs to be well-rounded with recruiting from top to bottom, and that has been the expertise of Richter thus far. Richter manages the players visiting Wisconsin and assists in putting together events and meetings for Wisconsin recruits.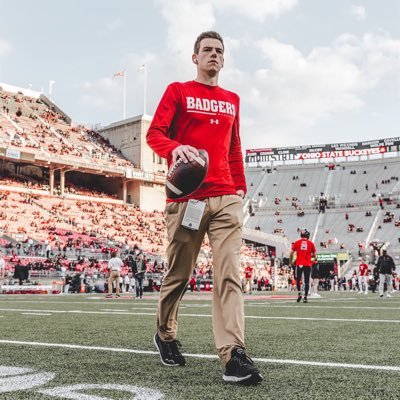 There is plenty that is done behind the scenes in the collegiate world. Richter, along with other assistants, certainly don't receive the credit they deserve for the work they do. His ability to reach out and ensure needs are being met within his section of the program is a boost for Wisconsin.
For more:
Follow us @WiSportsHeroics for more great content. To read more of our articles and keep up to date on the latest in Wisconsin sports, click here! Check out 97.3 The Game on iHeart Radio!