Following their loss to Michigan State, the Badgers look to turn things around with a matchup against the Nebraska Cornhuskers Thursday evening. Then 8th ranked Wisconsin lost at the Kohl Center 86-74 to the 14th ranked Spartans. The Badgers were led by Johnny Davis with 25 points, five rebounds, and four assists. Brad Davison also provided 22 points with six of Wisconsin's 12 three pointers. With the loss the Badgers move to 15-3 on the year and 6-2 in conference play.
The Cornhuskers look to jumpstart their season after a pause within their program. Nebraska was set to face Ohio State on the road last Saturday but canceled their game due to Covid-19 amongst the team. The Cornhuskers are coming off a home loss to Indiana where they fell 78-71 back on January 17th. Nebraska was led by freshman guard Bryce McGowens with 20 points along with senior guard Alonzo Verge Jr. with 19.
Tip-off for the game is set 4:00pm Thursday afternoon at Pinnacle Bank Arena. Fans can catch the game on the Big Ten Network.
Force Nebraska to their Bench
Although talented, Nebraska has struggled to find any sense of rhythm this season. With just six victories on the year, it's hard to see the Cornhuskers getting over the hump. That being said, Wisconsin can't afford to take this game off. Following their break with Covid-19, Nebraska could use that time to recharge as a group.
Behind their success this season has been the play from their starters. Guards Bryce McGowens and Alonzo Verge Jr. lead the way averaging 30 points per game between the pair. Add in the rest of the normal starting five and Nebraska has two thirds of their scoring.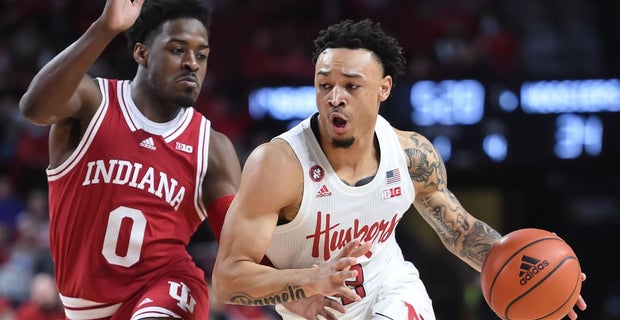 Following their break, Nebraska could be without a portion of their team. With how Hoiberg handles his rotation, Wisconsin must find ways to get Nebraska to their bench. Against Michigan State, the Badgers struggled to get the Spartans into foul trouble, especially in the first half. With just 11 total free throw attempts, the Badgers were unable to create any offense inside. This has to change.
Yes, without junior Tyler Wahl, Wisconsin was bound to struggle scoring inside. Wahl's ability to finish has taken a huge leap from a season ago. However that doesn't mean abandon ship. Other players like Davison, Davis, and Crowl are more than able to score inside. Part of their first half struggle against the Spartans came from the struggles getting inside. If Wisconsin is able to be more aggressive inside, it could force Nebraska's hand. Especially for a Cornhuskers teams that is only giving up just 17.6 fouls per game.
Wisconsin's Defensive Effort must be Better
Looking back at their loss to Michigan, one aspect of Wisconsin's game that was missing was their defense. With junior forward Tyler Wahl out with an ankle injury, Wisconsin turned to freshman forward Ben Carlson to fill in for Wahl's absence. In the end, the Badgers struggled to contain the Spartans. Michigan State scored 42 points off of 58.6% shooting in the first half and had their way inside.
Even though Wisconsin would come out firing in the second half offensively, their defense has been an issue of late. After giving up 76 to Northwestern and 86 to Michigan State, it's clear something has to change on the defensive end. For the Badgers, defense is the staple that drives the program. Of Wisconsin's losses, two have come when opponents have scored more than 70 points. The only loss where Wisconsin gave up less than 70 points was against Providence back on November 15th.
The Badgers have had numerous victories though when opponents have scored over 70 points. Wisconsin gave up 76 to Marquette, 85 to Illinois State, and 78 to Iowa. However that doesn't mean it's always the recipe to success. For a team like Wisconsin, outshooting your opponent isn't always likely. The Badgers have faced numerous shooting slumps this season and most recently had just four points in a nine-plus minute stretch against Michigan State. If Wisconsin is going to be the sustainable team currently, their defense has to be sharper. A game against Nebraska could change that.
Containing Bryce McGowens and Alonzo Verge Jr.
Along with a strong night defensively, containing Nebraska's top scorers will be crucial. As previously mentioned, McGowens and Verge Jr. are what drive the Cornhuskers offense. It's not often one or both of these players don't affect the game.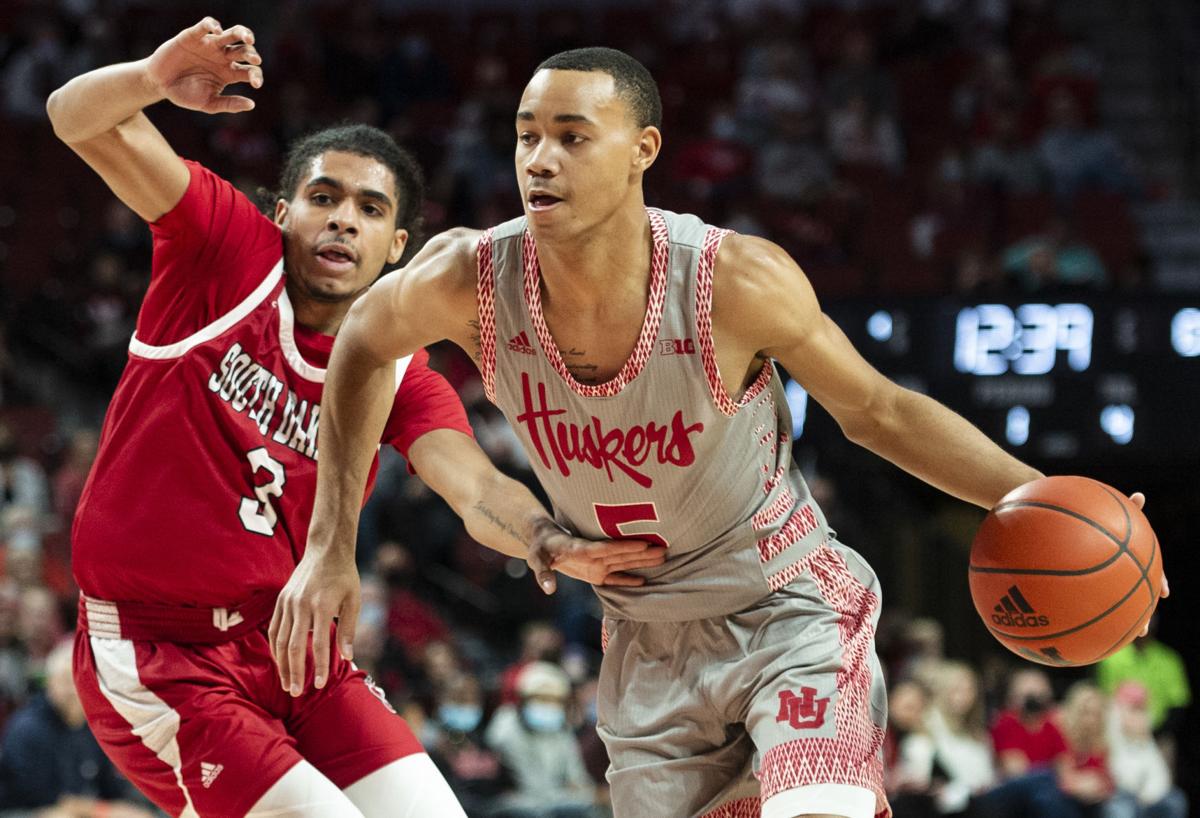 For McGowens, his length is what stands out the most. At 6'7, McGowens uses his length to find ways inside and score. Although not a tremendous shooter, he makes up for it with craftiness to finish. Even if he can't finish, he'll still find a way to the free throw line where he's shooting over 83% from. Of Nebraska's 19 games, McGowens has scored in double digits in 14 of them. Five of which he had over 20 or more. Although a freshman, it's no doubt why McGowens is one of the most talented freshman in the Big Ten.
Then you have junior Alonzo Verge Jr. Like McGowens, Verge also isn't afraid to attack the rim and score inside. Like McGowens, Verge doesn't have a strong jump shoot. However his passing ability has really taken a jump. After transferring from Arizona State a season ago, Verge Jr. has increased his assist total from 3.8 to 5.5. Verge Jr has scored in double digits this year in 15 of their 19 games, with a 31 point performance against Michigan.
If there was ever a game where Wisconsin needed to limit points in the paint, this would be it. With two guards like McGowens and Verge Jr., it's going to be a tough test limiting both star players.
Prediction
Although it's never easy to win on the road, it's hard to not pick Wisconsin in this game. Nebraska has been Jekyll and Hyde in Big Ten play. Either suffering close losses or beaten the brakes off. So which Cornhuskers team is going to show up?
If there was one favor for Nebraska, they do tend to play better at home. The Cornhuskers average just under 75 points per game and just under 75 points given up to opponents. All six of Nebraska's wins have come at home but against lesser opponents.
To me this is a game where Wisconsin just needs to play well enough to come away with a win. Their ability to close out games is what will set them apart. Make the free throws down the stretch, take care of the basketball, and protect the pain. It will be interesting to see if Nebraska will be at full strength or not coming off their break. As well as if Tyler Wahl ends up playing. No Wahl could present problems but I still think Wisconsin is more proven and will avoid dropping two consecutive games.
Final Score: Wisconsin 76, Nebraska 67.
For More Great Wisconsin Sports Content
Follow me on Twitter at @bennyboy615 and follow us @WiSportsHeroics for more great content. To read more of our articles and keep up to date on the latest in Wisconsin sports, click here!