The 2021 NFL season could very well be a Last Dance of sorts for many popular players on the Green Bay Packers' roster. The Packers are already projected to be $72 million over the salary cap in 2022. It will not just be hurt feelings and drama with the front office leading to a makeover next year. With that being said, it is clear that Green Bay is gearing up for another run at the Super Bowl in 2021. If this is the Last Dance, it will be a season for the ages according to these bold predictions.
Aaron Jones Will Lead the NFL in Rushing Touchdowns Again
Two years ago, Aaron Jones stunned many in the NFL by leading the league in `both rushing and total touchdowns. In that 2019 season, Jones played all 16 games, had his first 1,000-yard season, and had 474 receiving yards. He also had 16 rushing touchdowns and three receiving touchdowns.
Last season, in 14 games played, Jones had 11 total touchdowns, nine rushing and two receiving. He also saw his rushing yards per game go up (78.9 vs 67.8). His receiving yards per game, on the other hand, went down (25.4 vs 29.6). In 2021, look for his rushing stats to stay relatively similar to 2020 while his receiving stats return to their 2019 form.
With such a talented receiving core, many may not think there will be enough touches to go around in order for Jones to lead the NFL in touchdowns again. However, the season has expanded to 17 games. With Jones healthy and playing in the third year of Matt LaFleur's offense, fans can expect a monster year out of him. This includes Jones finding the end zone over 20 times.
[pickup_prop id="5631″]
Robert Tonyan Will Make the Pro Bowl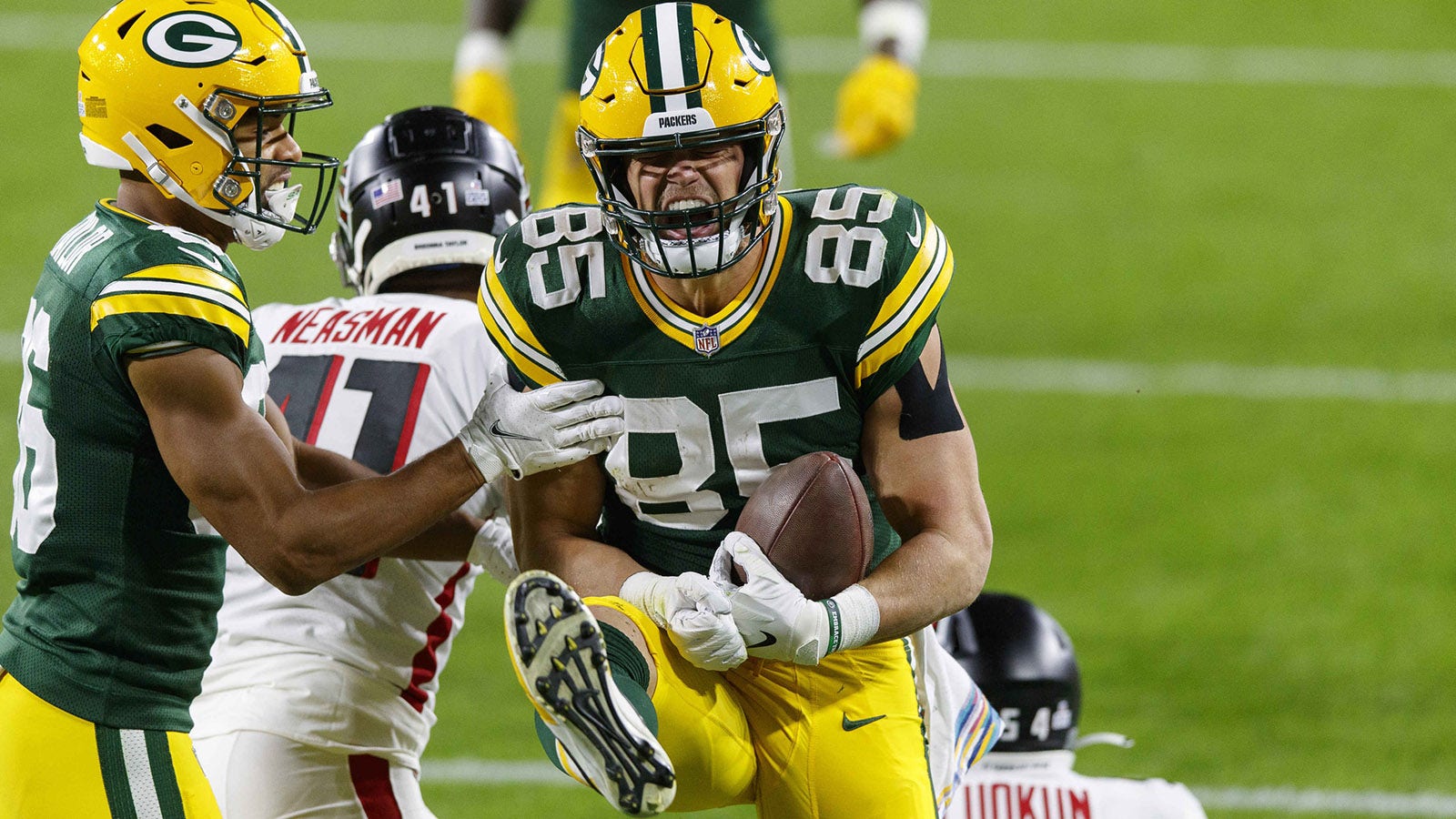 In his first two NFL seasons, Robert Tonyan had 14 receptions for 177 yards and two touchdowns. Last season alone he had 52 receptions for 586 yards and 11 touchdowns. Additionally, Tonyan had a stunning 88.1% catching percentage, proving himself to be one of the most reliable receiving tight ends in the NFL.
Despite his production, he was snubbed for the Pro Bowl in favor of Evan Engram. Last season, Engram had 63 receptions, 654 yards, one touchdown, and a 57.8% catch percentage. This season, though, Tonyan will not be taking anyone by surprise. Most in the NFL know his name by now, and name recognition is, unfortunately, a big part of making the Pro Bowl. Even if he regresses slightly, he will probably still get in due to his production in 2020 not being rewarded.
Do not expect that regression to happen, though. Tonyan has been catching everything thrown his way in training camp and looks even better than he did last year. In any case, expect to see Robert Tonyan as Pro Bowl selection this season.
[pickup_prop id="5639″]
Darnell Savage and Adrian Amos Will Both Make the Pro Bowl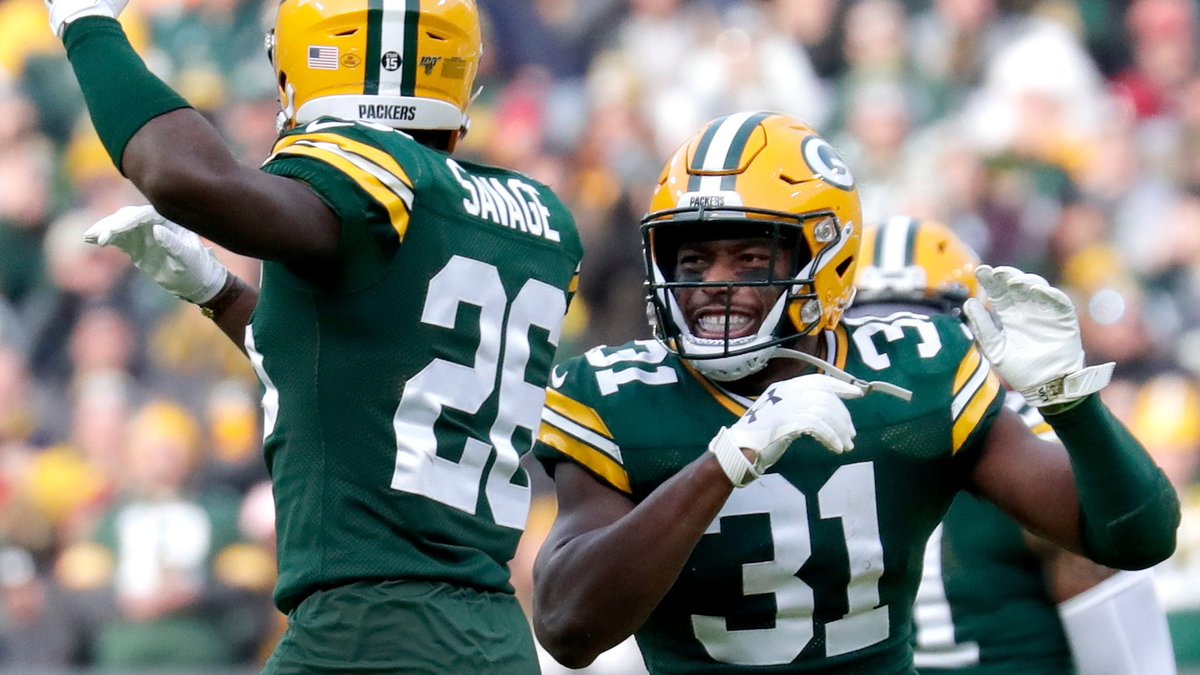 The Green Bay Packers may boast the best starting safety duo in the entire NFL. Darnell Savage improved dramatically in his second year in the league, and looks to make a further leap in year three. The former first round pick had four interceptions, 12 passes defended, and 75 tackles in 2020.
[pickup_prop id="5649″]
Adrian Amos had a fantastic year in his second season with the Packers after spending the first four years of his career with the Chicago Bears. Last year, Amos had two interceptions, nine passes defended, two sacks, and 83 tackles.
[pickup_prop id="5647″]
Both players are projected to be even better in 2021. If the Packers' run defense improves, it will give both Savage and Amos more opportunities to make plays in the passing game. Those opportunities will lead to more turnovers, which will help get them the attention from Pro Bowl voters that they deserve. Neither has made a Pro Bowl before, but that will change for both of them in 2021.
Aaron Jones Booking Agent
Contact Information
Call Mayfield Sports Marketing at 262-366-8188 to schedule Aaron Jones for your corporate appearance or product promotion.  Our booking agents will work on your behalf to get you the best price for your desired sports speaker.
Mayfield Sports Marketing has earned a reputation of being the one to call for booking top athletes to speak at events and trade shows. To learn more about Aaron Jones appearance cost and booking fee, please call us today. www.MayfieldSports.com.
For More Great Wisconsin Sports Content
Follow me on Twitter at @theotherAdams14 and follow us @WiscoHeroics1 for more great content. Check out our merch page here and use promo code Wisco at check out for $1 off! To read more of our articles and keep up to date on the latest in Wisconsin sports, click here!