The Milwaukee Bucks did not achieve their goal of repeating as NBA Champions. Instead, they were knocked out of the NBA Playoffs by the Boston Celtics in seven games. While there were many reasons why the team did not meet its goal, one of them was poor backup point guard play. When George Hill was acquired by the Bucks in free agency, many expected the 2019 version who was one of the best three-point shooters in the NBA. Instead, Hill had the worst season of his career, shooting just over 30% from three. As the Bucks look towards retooling their roster, they may be looking to move Hill and his $4 million contract via trade. Bleacher Report proposed a trade that would send the veteran point guard to Memphis.
The Details of the Trade
According to Bleacher Report, the Milwaukee Bucks would send George Hill (and his $4 million contract) to the Memphis Grizzlies. In exchange, they would receive a second round pick in the 2024 pick. The pick would be a top-45 protected pick.
The Grizzlies and Bucks are familiar trade partners. Last offseason, the Bucks sent Sam Merrill to the Grizzlies in exchange for Grayson Allen.
How the Trade Benefits the Memphis Grizzlies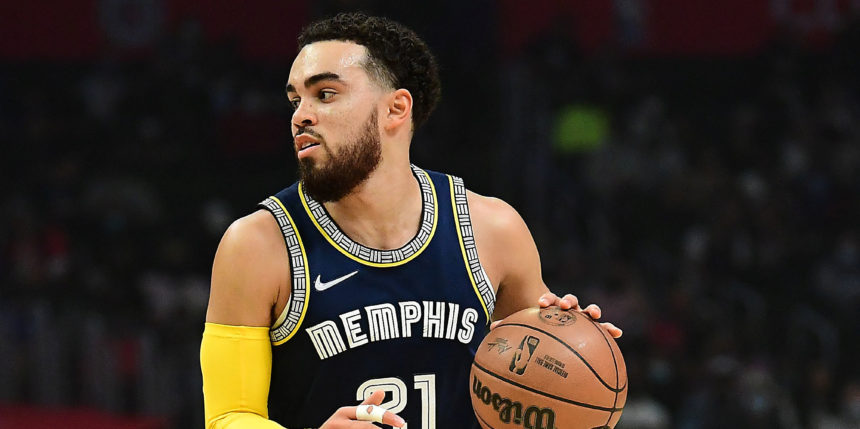 This trade would benefit the Memphis Grizzlies by providing them with a backup point guard. They had one of the best backups in the NBA this past season in Tyus Jones. Jones, though, had a phenomenal season averaging 8.7 points and 4.4 assists per game. He also shot 39% from three, among the highest percentages in the NBA. In doing so, as an upcoming free agent, he may have priced himself out of Memphis.
In trading for George Hill, the Grizzlies ensure they have a veteran backup for superstar Ja Morant. Hill's $4 million salary is not much of a burden, allowing them to pursue other free agents.
How the Trade Benefits the Milwaukee Bucks
In addition to shedding salary, trading George Hill would allow the Bucks the flexibility to re-sign Jevon Carter. Carter was signed by the Bucks after the Brooklyn Nets bought him out. Carter provided solid defense and much better play-making ability than Hill. Despite this, he was buried on the Bucks' bench during the playoffs. Without Hill on the roster, the Bucks could bring Carter back and actually use him.
Even if Carter does not re-sign with the Bucks, Milwaukee desperately needs an upgrade at the backup point guard position. George Hill just did not live up to expectations. It is time to move on.
For More Great Wisconsin Sports Content
Follow me on Twitter at @theotherRobin19 and follow us @WiSportsHeroics for more great content. To read more of our articles and keep up to date on the latest in Wisconsin sports, click here! Also, check out our merch store for some amazing WSH merchandise!