The end of the 2021-22 season is one Packers fans want to forget as quickly as possible. After a dominant regular season, everyone thought the Packers would keep their momentum going in the divisional round. However, due to an embarrassing performance on offense and special teams, Green Bay basically beat themselves.
The loss now shifts the Packers' focus to the offseason; specifically, the draft and free agency. Facing an extremely difficult cap situation next season, Green Bay has some big decisions to make in terms of personnel.
What Are the Options?
Retool
The preferred choice of most Packers fans is to find ways to retool and make another Super Bowl run. The problem with that option is that the Packers don't have enough money to bring everyone back. It is a near certainty that some key players will be cut this offseason in order for Green Bay to have enough money to field a full team next year.
Assuming all of the Packers free agents will choose to get a payday worth their market value rather than take a huge pay cut, Green Bay is likely to lose the majority of these key players: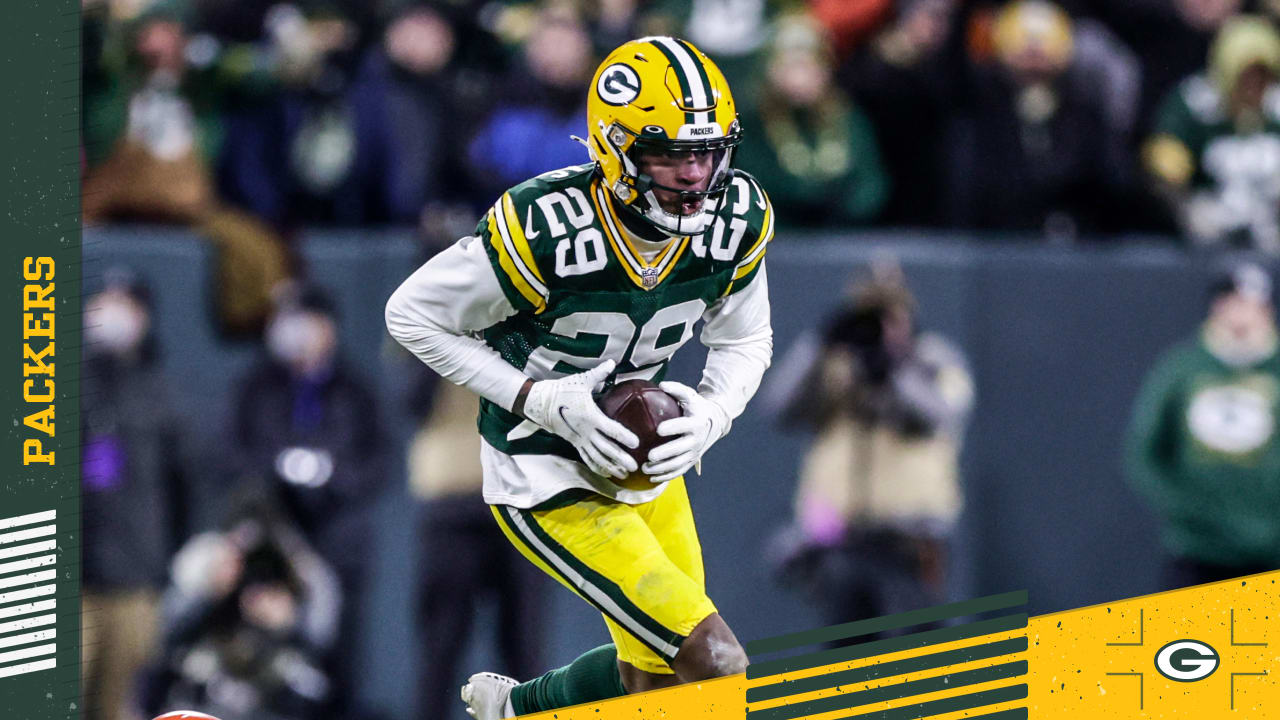 Davante Adams
Robert Tonyan
De'Vondre Campbell
Rasul Douglas
Corey Bojorquez
If the Packers are to retool, they will have to find ways to work through their cap dilemma. While it is unlikely they will be able to bring everyone back on extremely team-friendly deals, crazier things have happened in football. If you want to read more in-depth about how it is possible, check out this article by the talented Robin Adams.
There is one final question related to the option of the Packers retooling this offseason: is it worth it? While it could be the last chance to capitalize on the Packers title window, it might also delay an inevitable rebuild. By continuing to deny the inevitable and sitting tens of millions over the cap, the Packers risk setting themselves up for years of mediocrity and losing seasons.
Rebuild
The alternative to retooling this offseason is to begin the rebuild. Nobody likes to be a fan of a rebuilding team because nobody likes losing. Unfortunately, sometimes you have to embrace the rebuild in order to set your team up for sustained long-term success. During the end of the season media day, Packers coach Matt LaFleur emphasized that nobody in the Packers front office has plans to rebuild.
Regardless of preferences, sometimes coaches and GMs have to face reality and consider the long-term future of their team. While it's likely nobody wants to rebuild, this might be the offseason they need to rebuild.
Being tens of millions of dollars over the cap isn't conducive to adding pieces to a playoff team. Instead, it might be smarter for Green Bay to begin shedding large contracts and adding young talent to build around. One way to do that is to trade players for draft picks. While most teams won't bother trading for players they know will hit free agency soon, there is one player the Packers have that has maintained his trade value this season. That player is Aaron Rodgers.
Recently, the talented Louis Napolitano explored some of the potential landing spots if a team were to trade for Rodgers. In nearly every scenario, the Packers receive multiple first-round draft picks and multiple young core pieces to build around. The potential returns of a Rodgers trade help to soften the blow of losing a future Hall of Famer, but it will still sting if it does happen.
With the Packers having the 28th pick in this year's draft, there won't be as many potential superstars left to choose from when it's Green Bay's turn to pick. A way to help solve that issue would be to acquire higher picks while unloading big contracts. From an unbiased perspective, rebuilding might be the smarter move this offseason if the Packers hope to build around Jordan Love in the future.
Final Analysis
The Green Bay front office has a lot of tough decisions to make this offseason. It's now only a matter of time before they pull the trigger on a Rodgers trade or commit to him over Love for the next few seasons. One thing that Packers fans can be certain about is that Brian Gutekunst is a talented GM and will prioritize what's best for the team.
For More Great Content
Follow me on Twitter at @BJarumbo and follow @WiSportsHeroics as well for more great Wisconsin sports content! To keep up to date on the latest in Wisconsin Sports, click here! For some awesome Wisconsin Sports Heroics gear, check out our merch store!