The Green Bay Packers are 12-3, the NFL's number one seed, and the Super Bowl favorite of many. However, beyond this season, there is much in doubt. The future of Aaron Rodgers in the Green and Gold is uncertain. In addition to that, the Packers are facing serious salary cap problems this offseason. According to Ken Ingalls, the Packers need to free up over $60 million before the start of next season.
That number is a little confusing at first. The NFL salary cap is going up to $212,851,356 in 2022. This season, the Packers' salary cap was set $185,638,538. The problem for Green Bay is that they current have 44 players under contract for 2022. Those contracts are worth $253,277,656. That means the Packers are over the cap by $40,426,300 already. That does not include money needed to sign draft picks, practice squad players, and any free agents the team needs to sign. That is where Ken Ingalls got his figure of $63 million over the cap. In other words, in addition to the $40 million the Packers are over the cap already, they need to free up an additional $23 million to sign their draft picks, practice squad, and other players needed to fill out the 53-man roster.
What Does That Mean for Davante Adams?
There is something that Green Bay Packers fans are going to need to come to terms with: Davante Adams will not be on the team next season. As much as I and every other Packers fan would love to see him come back, it just will not happen. The financials just do not work.
As he stated before the season, Adams wants to be the highest paid wide receiver in the NFL. The Green Bay Packers agree with him: he should be the highest paid wide receiver in the NFL. The talks stalled, though, over a disagreement over what that number is.
Both parties are using the DeAndre Hopkins contract as a basis for their numbers. Davante Adams is using the two-year $54 million deal as his basis. Using this number, he desires more than $27 million per year. The Green Bay Packers, though, view the contract as whole as the correct number. In total, the contract is now worth $94 million over five years, or $18.8 million per year.
In any case, signing Davante Adams while being $40 million over the cap for 2022 is not possible. Even using the franchise tag ($15.9 million in 2021) is not something the Packers can afford. Unless Adams is willing to take a massive discount, and he has said that he will not, this will be his last season in Green Bay.
What Does This Mean for Aaron Rodgers?
There are, of course, two possible scenarios here. The first is that Aaron Rodgers wants to return to the Packers. The other is that he wants out of Green Bay. Here, we will dissect what the Packers 2022 salary cap implications are in both scenarios.
If Aaron Rodgers Wants to Stay with the Packers…
Of all the current Packers players under contract for 2022, Aaron Rodgers has the largest salary cap hit by far. Under the new deal he signed prior to 2021, Rodgers carries a cap hit of $46,144,146. This, of course, is the largest elephant in the room when discussing the Packers 2022 salary cap.
So what are the Packers' options? Obviously, if Rodgers wants to return to the Packers next year, it will be under a new deal. This new deal will assuredly have a lower cap hit. The highest paid quarterback in the NFL is Kansas City Chief's star Patrick Mahomes. Mahomes' deal is worth $45 million annually, but the cap hits are spread out so that they do not cripple the Chiefs right now. This season, his cap hit is $22 million. Starting in 2024, though, his cap hits will be between $37 million and $52 million per year. Rodgers, no doubt, will get a very lucrative deal to make him the highest paid quarterback in the NFL. The Packers will make his cap hits as low as possible, likely in the $20 million-$30 million range.
Let's assume Aaron Rodgers wants to come back and gets a new deal. Let's also assume his cap hit will be in the middle: $25 million. That still leaves that Packers with a $38 million hole they need to get out of before the start of next season.
If Aaron Rodgers Wants Out of Green Bay…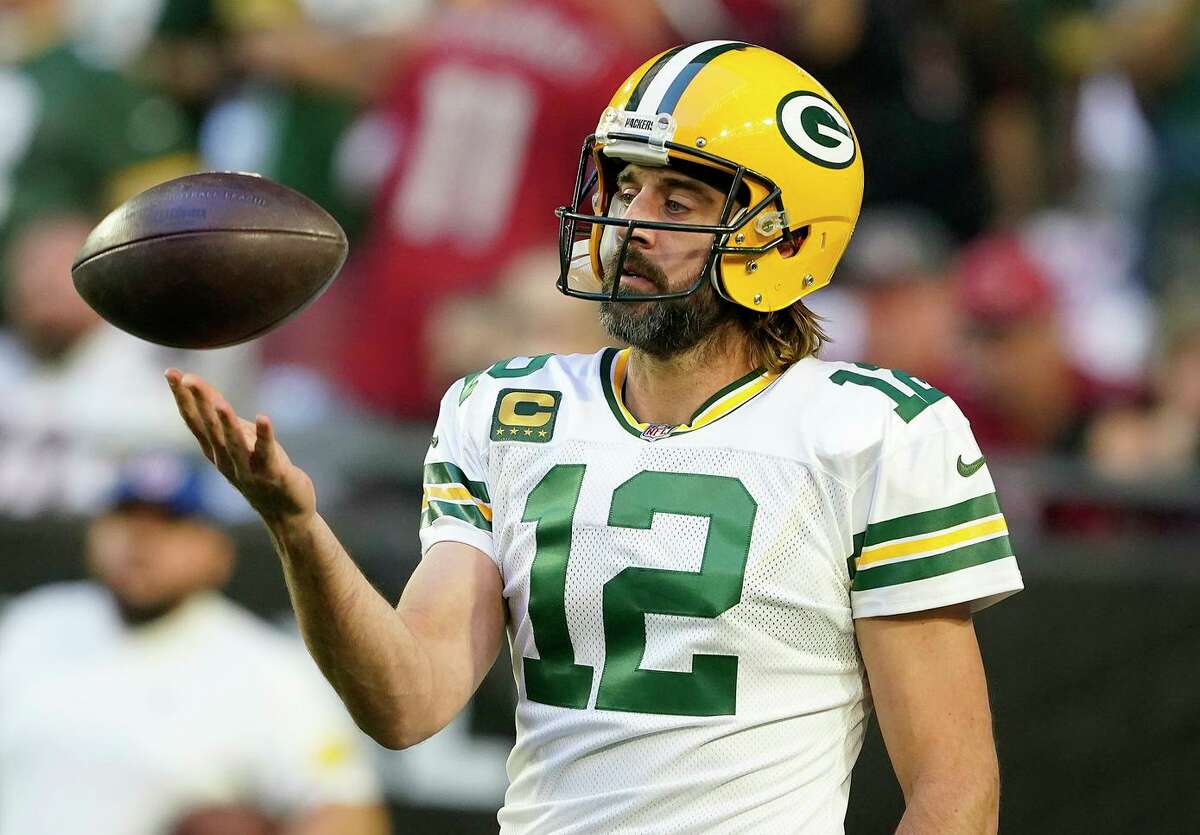 Of course, there is the possibility that Aaron Rodgers chooses not to return. If that is the situation, the best case scenario for the Packers is that he retires. In that case, they do not have to pay him. If he wants to be traded, the Packers need to do it before June 1. Even though Rodgers would be on another team, his salary will still count against the Packers 2022 salary cap. If he is traded before June 1, his cap hit will only be $26.8 million. If after June 1, the league year would have started and that $46 million cap hit will be on the Packers' books. Of course, a deal could still be done, but the others teams will low ball the Packer due to the massive contract. By the time any trade happens, all the most coveted free agents that the Packers could have gone after with that money will already be gone.
That is a lot to take in, so let's summarize it this way. If the Packers trade Aaron Rodgers before June 1, the will save roughly $20 million. The reason for the remaining cap hit is the result of unpaid bonuses attached to the deal. If they do not trade him before or on June 1, they will start the league year on the hook for the entire $46 million.
Possible Salary Cap Casualties
Regardless of what happens with Aaron Rodgers, the Green Bay Packers will look very different next season. As stated earlier, they only have 44 players under contract and need to shed $63 million off of their salary cap before the season begins. Salary extensions will happen for players like Jaire Alexander that could lower individual cap hits, but there are some players who will likely be cut. For the purposes of this exercise, let's assume the Packers and Aaron Rodgers agree to a new deal with a cap hit of $25 million for next season. Using that $63 million number, that leaves $38 million that needs to be cleared.
Za'Darius Smith
Za'Darius Smith carries the second highest salary cap hit for the Packers in 2022. The All Pro edge rusher did not play outside of one game in 2021 (so far) and carries a cap hit of $28 million in 2022. If the Packers cut him before the June 1 deadline, that number goes down to $12.38 million. Let's round down to $12 million for the sake of easier math. That leaves the Packers with $26 million left to shed.
Preston Smith
Preston Smith is having a good year for the Packers this year, but has $19.75 million cap hit in 2022. Only Rodgers, Za'Darius Smith, and David Bakhtiari have higher hits. It is not likely the Packers will want him back on this deal. If the two sides cannot agree to some kind of an extension, he will be cut. Cutting Preston Smith before June 1 lowers his cap hit to $7 million (actually, it is $7.25 million). That leaves the Packers with $19 million left to shed.
Adrian Amos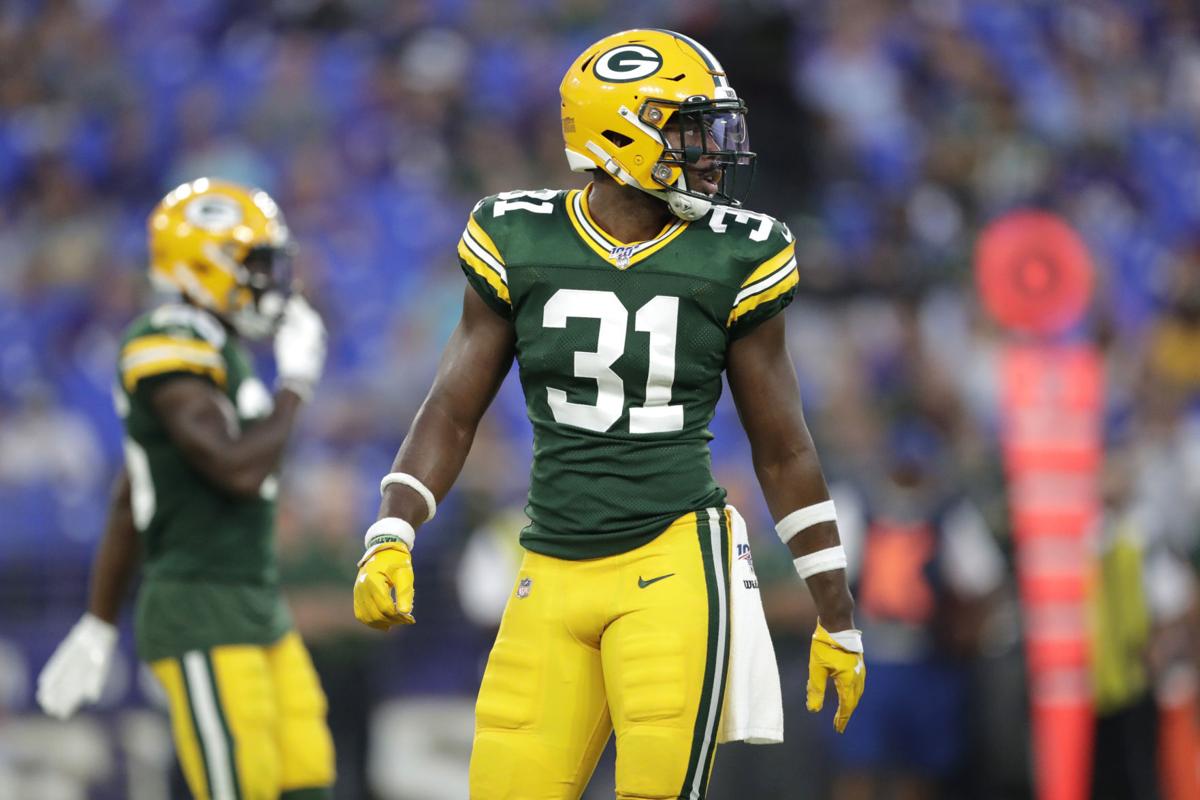 Another Packers defensive player having an excellent season, Amos carries a cap hit of almost $12 million into 2022. Again, the Packers will likely want to restructure or extend Amos. The likelihood of this happening may be higher than with Preston Smith, but for the sake of this exercise, let's assume it does not get done. Amos can be cut before June 1 and his cap hit lowered to $7 million ($7.382 million, actually). That leaves the Packers with $12 million left to shed.
This Is Where the Jaire Alexander Extension Comes Into Play
Jaire Alexander carries a cap hit of about $13 million in 2022. An extension for Jaire before next season begins would go a long way in relieving the remaining $12 million in this scenario. This is not a great scenario, though. The defense will lose three major contributors and leaders. As much as this is not want fans want, it very well could be the reality.
Other Players That Could Be Cut or Restructured
The players listed above are the ones with the highest cap hits outside of David Bakhtiari and Kenny Clark. Those deals were already restructured, and I am not sure they can be again so soon. Therefore, here is a list of remaining possible cap casualties, the salary cap hit for 2022, and what their cap hit would be if they were cut.
Billy Turner- $8.99 million cap hit- $5.81 million hit if cut before June 1.
Dean Lowry- $7.922 million cap hit- $3.988 million hit if cut before June 1.
Randall Cobb- $9.641 million cap hit- $2.783 million hit if cut before June 1.
Conclusion
Packers fans always like to say, "If they Packers really want [player], they will find the money. Well, folks, this is how they find money: cutting players. Not everyone is going to get an extension. Notice that none of the above scenarios even include a possible Davante Adams contract. That is how impossible it is at the moment to imagine him, realistically, being back in Green Bay next year. The Packers 2022 salary cap may being going up, but so are players' salaries. That means change is coming, and it will not all be good.
For More Great Wisconsin Sports Content
Follow me on Twitter at @theotherAdams14 and follow us @WiSportsHeroics for more great content. To read more of our articles and keep up to date on the latest in Wisconsin sports, click here!