As the Green Bay Packers enter the NFL Playoffs, they do so with their three-time MVP under center. After all this season has brought, the Packers once again are the NFC's number one seed. Prior to the season's start, Aaron Rodgers and Davante Adams indicated this may be their Last Dance as teammates. Whether or not that is true is up for debate, but on thing is certain: this year has been special. This team is special. With fans and the Packers looking ahead to their first playoff game, we take a look at the five best playoff performances from the future Hall of Famer.
2010 Playoffs: January 9, 2011- Wild Card Round at Philadelphia Eagles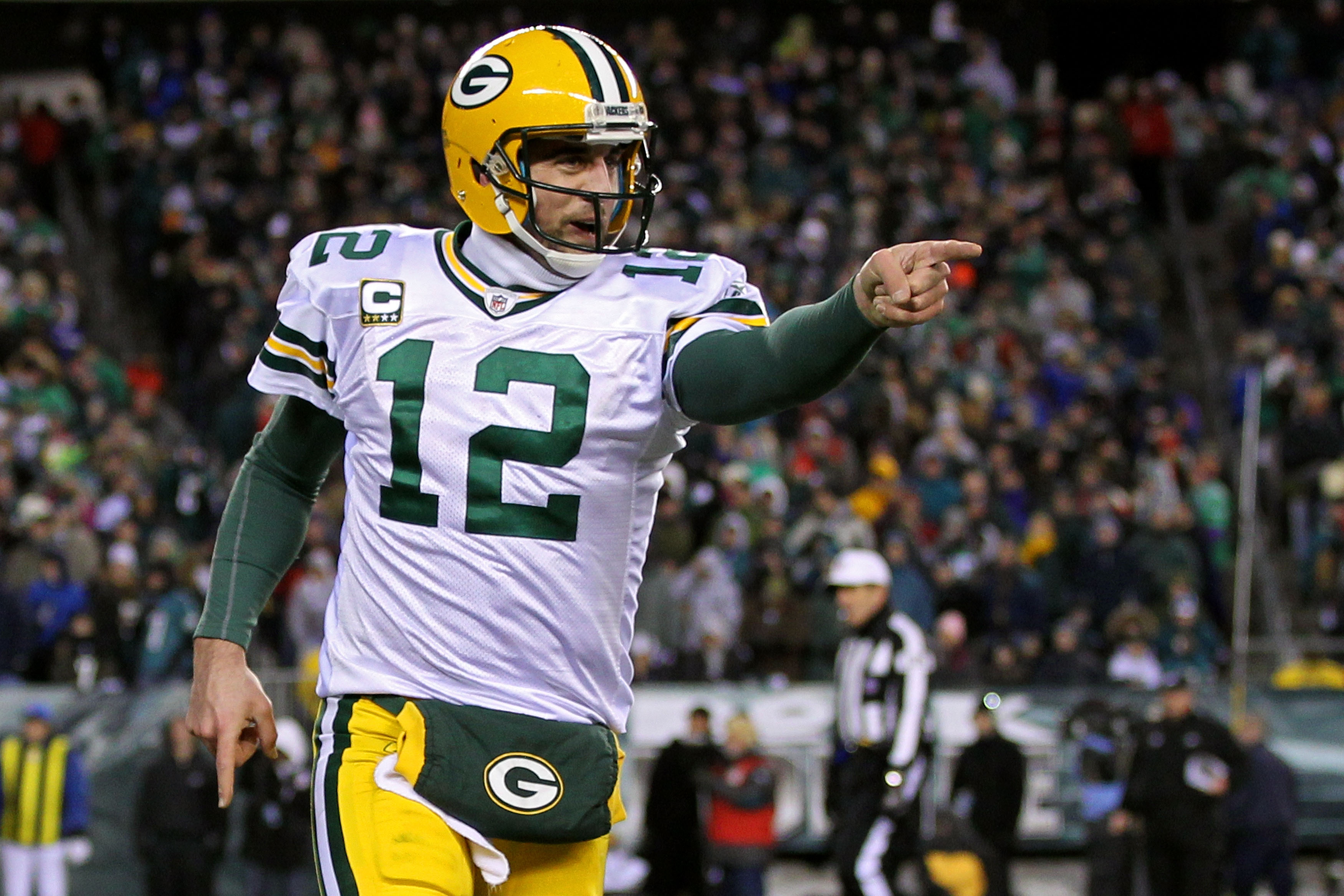 The Green Bay Packers miraculously made it into the 2010 Playoffs on their way to Super Bowl glory. More on that later. Their first postseason test came against the Philadelphia Eagles on the road. While James Starks was the star of the show, rushing for 123 yards, it was Aaron Rodgers who accounted for all three of Green Bay's touchdowns.
Aaron Rodgers only threw for 180 yards in this game. However, he completed 18 of 27 passes to 11 different receivers. He also had three touchdown passes that were the difference in the Packers' 21-16 victory. He also had a 122.5 passer rating, but, as we all know, the best was yet to come.
2014 Playoffs: January 11, 2015- Divisional Round vs. Dallas Cowboys
The 2014 playoffs certainly did not end the way the Green Bay Packers and their fans had envisioned. However, we are not here to talk about the late game collapse against Seattle. The game from this playoffs that makes the list is Aaron Rodgers' performance against the Dallas Cowboys in the Divisional Round. This game, of course, is best known for the controversial "Dez dropped it" play.
In this game, Aaron Rodgers completed 24 of 35 passes for 316 yards and three touchdowns. Rodgers had a 125.4 passer rating in this game, a matchup that the Packers won 26-21. Both Randall Cobb and Davante Adams had over 100 yards receiving, something that Packers fans hope will happen again this post season.
2016 Playoffs: January 8, 2017- Wild Card Round vs. New York Giants
Another playoff run that ended in a NFC Championship loss was the 2016 run. The Green Bay Packers lost to the Atlanta Falcons on the road in embarrassing fashion in the NFC title game. However, prior to that, Aaron Rodgers led the Packers to convincing wins over the New York Giants and Dallas Cowboys. Of the two games, his performance against the Giants was, by far, the best. Oh, and there was this fun Clay Matthews moment:
This game, hosted at Lambeau Field, saw Davante Adams and Randall Cobb each have 100 yards receiving again. The star, though, was Aaron Rodgers. In this contest, Rodgers completed 25 of 40 passes for 362 yards and four touchdowns. He had a passer rating of 125.2. Amazingly, the Packers made this run with barely any semblance of a running game. The top rushers for Green Bay in this Wild Card round were Christine Michael (47 yards) and Ty Montgomery (27 yards). Nevertheless, Green Bay won the game 38-13.
2010 Playoffs: January 15, 2011- Divisional Round at Atlanta Falcons
Years before their loss in Atlanta in the NFC title game, the Green Bay Packers went down South and handily defeated the Falcons 48-21. Aaron Rodgers was as good as could be, completing 31 of his 36 passes. He amassed 366 yards through the air and threw three touchdown passes. In addition, Rodgers rushed for another touchdown himself.
The receivers who caught those three touchdowns were John Kuhn, Jordy Nelson, and James Jones. Nelson and Jones, along with Greg Jennings and Donald Driver, all had over 75 yards receiving. Jennings led all receivers with 101 yards. The Packers dominated this game so completely, backup Matt Flynn was brought in for the victory kneel down at the end.
2010 Playoffs: February 6, 2011- Super Bowl vs. Pittsburgh Steelers
Sure, statistically speaking this was not Aaron Rodgers' best performance. However, it was the one that mattered the most. In the biggest game of his career, Rodgers completed 24 of 39 passes for 304 yards and three touchdowns. He had a quarterback rating of 111.5.
Jordy Nelson had 140 receiving yards and a touchdown. The other two touchdowns Rodgers threw were to Greg Jennings, who had seven receptions for 64 yards. Aaron Rodgers was named the Super Bowl MVP and would go onto win his first career regular season MVP the following year.
For More Great Wisconsin Sports Content
Follow me on Twitter at @theotherAdams14 and follow us @WiSportsHeroics for more great content. To read more of our articles and keep up to date on the latest in Wisconsin sports, click here!