NFL: The Aaron Rodgers era is a full-go in New York.  The Jets hope to get multiple seasons out of the four-time MVP quarterback, but for now, are focusing on winning in 2023.  The New York Jets had an up-and-down 2022 NFL season but certainly showed they have stars on their team.  One of those stars was elated to hear that Aaron Rodgers would be his quarterback going forward.  Now that star is facing the full force of social media during the off-season.
Aaron Rodgers' Teammate Sauce Gardener Absolutely Ripped On Social Media
Jeremy Fowler of ESPN said Sauce has become "the most hyped cover man in Jets folklore since Darrelle Revis."  On Tuesday, July 11th Fowler released his annual top 10 rankings at the cornerback position and Gardner was voted the No. 2 best corner heading into 2023.
However, not everyone is buying the hype.  "He's going to be great, but No. 1 is a bit rich," a veteran NFL scout said via ESPN. "He probably gets more hype because he plays in New York."
Is Sauce Gardner Really The Second Best CB In The NFL?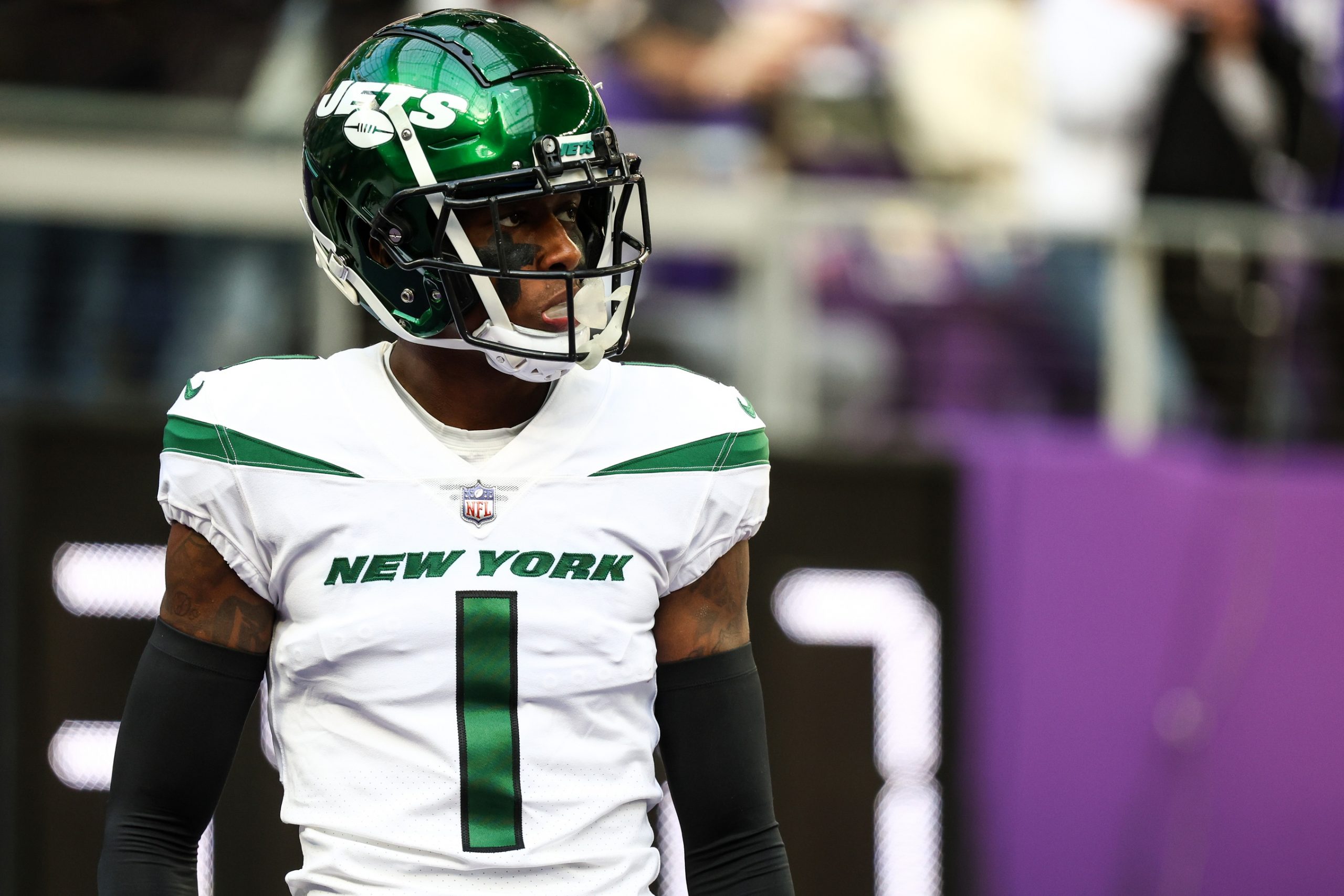 New York Jets CB Sauce Gardner was named AP Defensive Rookie of the Year at NFL Honors in Phoenix back in February.  The No. 4 overall pick in the 2022 NFL Draft, is the fifth Jets player to win the award, the most among any team in the NFL. The Cincinnati product started 17 games for the NFL's No. 4 defense, totaling 75 tackles, 2 interceptions and leading the NFL with 20 pass defenses.
"It's a true blessing," Gardner said. "I had those three goals of mine (Pro Bowl, All-Pro and Defensive Rookie of the Year) and I didn't let anything get in my way to stop me from achieving them. It's a true blessing for sure."
Gardner also won the Pepsi Zero Sugar Rookie of the Week award three times.  Week 5 against the Dolphins, Week 7 at Denver, and Week 9 against the Bills.   The rookie deserves the hype he has garnered, however, is it good enough to be #2 in the entire NFL after just one season?
For More Wisconsin Sports:
Follow me on Twitter at @mcquadewarnold, follow us @WiSportsHeroics.  Also check out our Merchandise Here!  Get 20% off with the code "WSH."  You can also reach out to McQuade Arnold via email at mcquadewarnold@gmail.com. To read more of our articles and keep up to date on the latest in ALL of Wisconsin sports, click here!  Green Bay Packers, Milwaukee Brewers, Milwaukee Bucks, Wisconsin Badgers.