Coming into the 2019 season, the Brewers expected to have three young pitchers at the top of their rotation.  Brandon Woodruff, Corbin Burnes, and Freddy Peralta all boast high ceilings, and the Brewers believed they could ride them to a playoff appearance that year.  However, Burnes had a down year and was sent down.  Peralta, for his part, lost his starting job and pitched out of the bullpen.  Last season, Burnes bounced back with a borderline Cy Young worthy season.  This year, it appears the Brewers plan on Peralta rejoining the starting rotation as well.
Peralta will continue to extend his pitch count. The Brewers are looking at him for the rotation at this point, Counsell said. https://t.co/ghIIUhdBXL

— Adam McCalvy (@AdamMcCalvy) March 11, 2021
How Freddy Got Here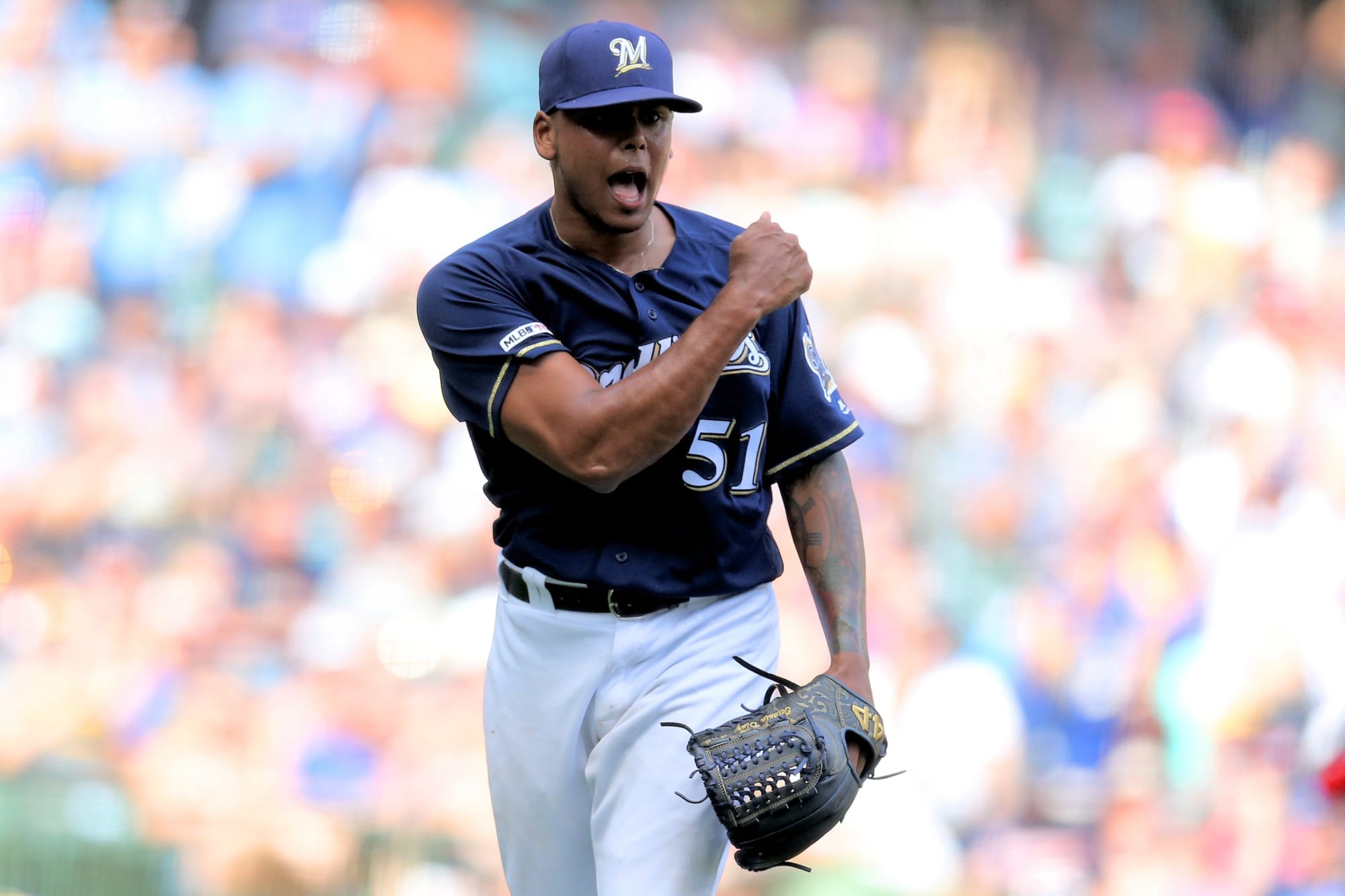 Freddy Peralta was originally signed by the Seattle Mariners as an amateur free agent.  The Brewers acquired him in the trade that sent Adam Lind to Seattle.  He made his Major League debut in 2018, striking out 13 Rockies in 5.1 innings.  For most of that season, he relied mainly on his fastball, and earned the nickname "Fastball" Freddy.
In 2019, Peralta struggled to get out of the first inning of his starts without giving up runs.  After the first inning, he usually settled down, but was pulled early due to high pitch counts.  As a result, he was moved to the bullpen, which is where he remained in 2020.
While pitching out of the bullpen, Peralta was starting to toy with a slider.  It was a pitch that was highly anticipated, but he only threw it about four percent of time, which was attributed to his working on grip and delivery.
Now, Peralta seems to have mastered his grip and delivery, and is throwing the pitch with more confidence.  With his fastball, a changeup, and the slider, he is poised to be a good starting pitcher for years to come.
Freddy Peralta This Spring
In two games this spring, the Brewers are looking to extend Peralta's pitch count as they build his endurance for the starting rotation.  In his first outing, he pitched one inning and struck out the side while walking one.  On Thursday, Peralta pitched 2.2 innings, giving up two hits and a walk.  However, he also struck out seven.  After signing an extension with the Brewers last season, Peralta looks like he will be a great contributor to the rotation for the foreseeable future.
[pickup_prop id="3927″]
For More Great Wisconsin Sports Content
Follow me on Twitter at @theotherAdams14 and follow us @WiscoHeroics1 for more great content. Check out our merch page here and use promo code Wisco at check out for $1 off! To read more of our articles and keep up to date on the latest in Wisconsin sports, click here!