Former Wisconsin Badger running back Jonathan Taylor has just been crowned the 2021-22 NFL Rushing Champ. Although there is another week left in the season, it is close to impossible that anyone will gain enough yards to pass Taylor.
Jonathan Taylor has totaled 1,734 rushing yards this season. In total, his yards from scrimmage on the season is 2,076 yards. As one of the strongest and quickest running backs in the league, Taylor is primed to be one of the best players in the league for years to come.
Jonathan Taylor the Record Setter
The NFL Rushing title is one of many awards Jonathan Taylor will win this season. He's in line to win the best running back award and various other awards at the NFL Honors. In addition, he has broken a handful of Colts records this season and came within sight of a handful of NFL rushing records.
In Week 17, Taylor set the Colts' franchise record for rushing yards in a single season. He passed Hall of Famer Edgerrin James's record of 1,709 rushing yards set in 2000. For a young player like Jonathan Taylor to find success in an offense that usually has a "running back by committee" rotation is impressive. This former Badger will continue to grow into an NFL superstar as he gets closer to his prime.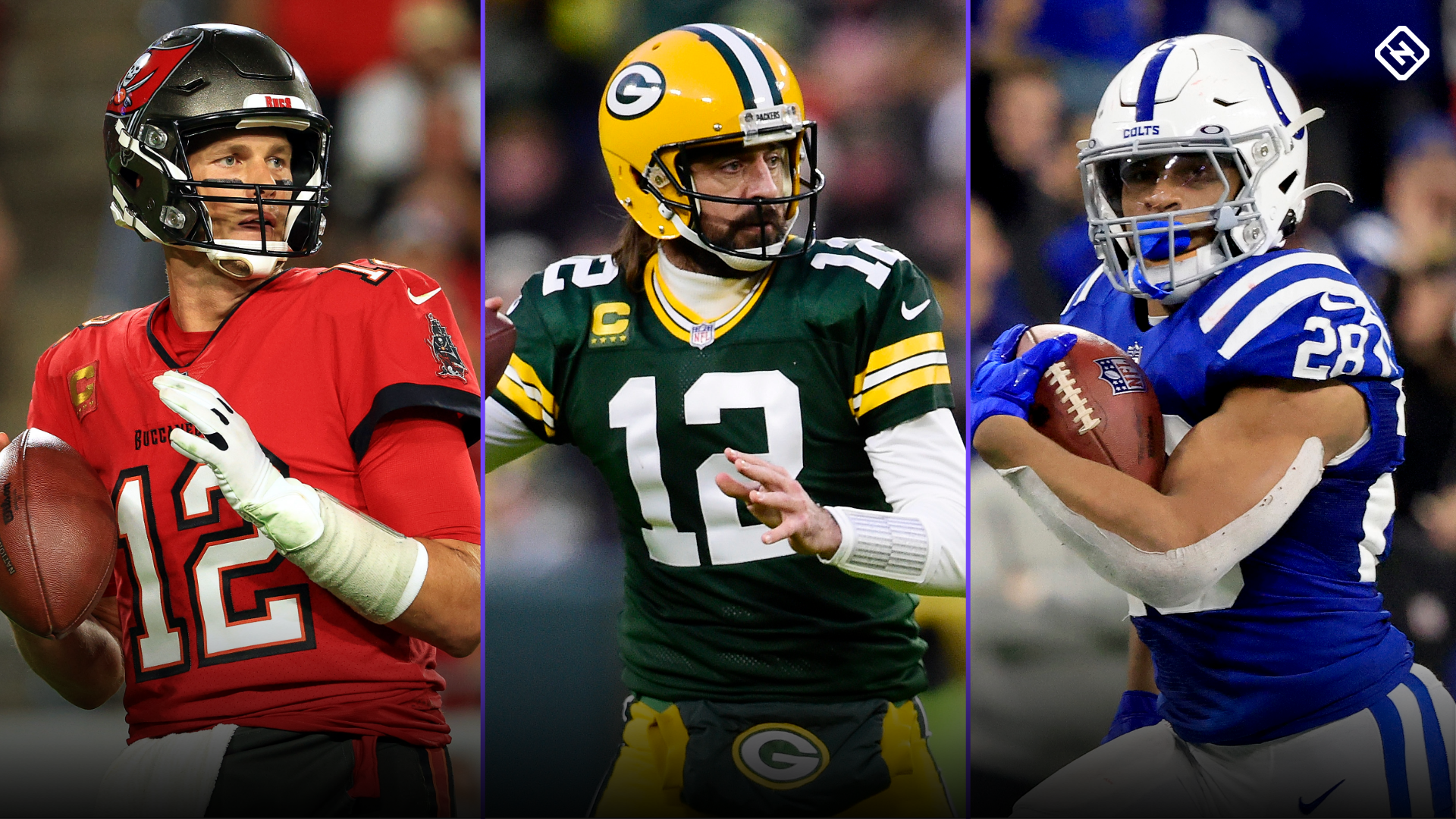 Is Jonathan Taylor the MVP?
Jonathan Taylor is entering Week 18 as a top-three MVP candidate, but it is unlikely he will take home that award with Aaron Rodgers and Tom Brady dominating at the quarterback position.
JT has shown that he was extremely underestimated during the draft two years ago. So many people doubted his ability to be an NFL running back due to "fumbling issues" and other lame excuses. Taylor is arguably a top-two running back in the NFL right behind Derrick Henry. Next season will be very entertaining when they're both healthy.
For More Great Content:
Follow me on Twitter at @BJarumbo and follow @WiSportsHeroics as well for more great Wisconsin sports content! To keep up to date on the latest in Wisconsin Sports, click here!