Ever since coming back from the injured list, Tyrone Taylor has proven how big of a role he plays in the Milwaukee Brewers' offensive production.
A slow start to the season and a trip to the IL with an elbow sprain back in June was hindering Taylor from being in his best form. When he landed on the injured list earlier this season, he was hitting a mere .160.
Upon returning in July, he had a .153 batting average and an OPS of .394. Many Brewers fans wanted him gone, there were other players on the roster that were providing more offensive production than Taylor was.
However, in a game against the Cincinnati Reds on July 26, Taylor would hit a game-winning home run that would be the ultimate turnaround for his performance.
Tyrone Taylor's August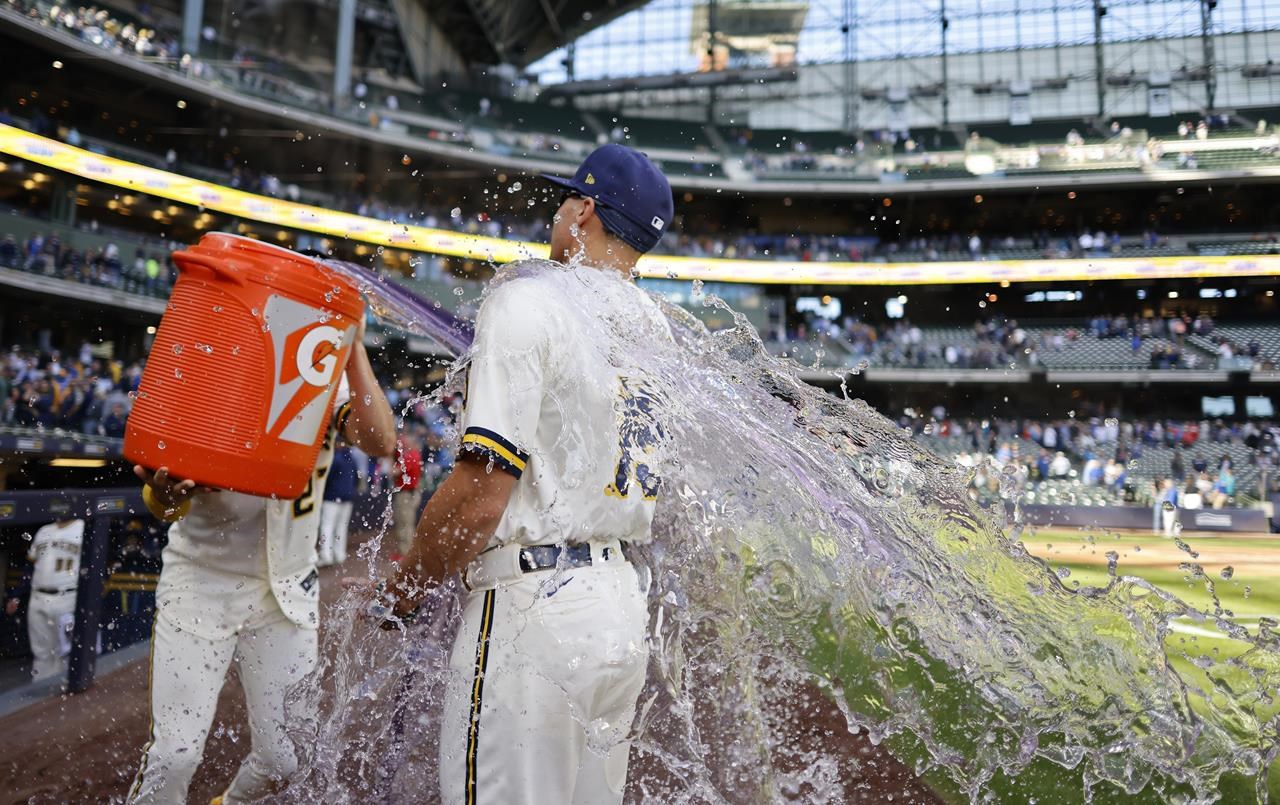 For a team that needed someone to step up against lefties, Tyrone Taylor was that man for the Brewers. Taylor played in 22 games and had 59 ABs where he hit three homers, five doubles, a triple, and drove in 11. It was power that we weren't used to seeing in the month of August, and especially after a slow start to his season, this was a huge turnaround for Taylor.
The Sensational September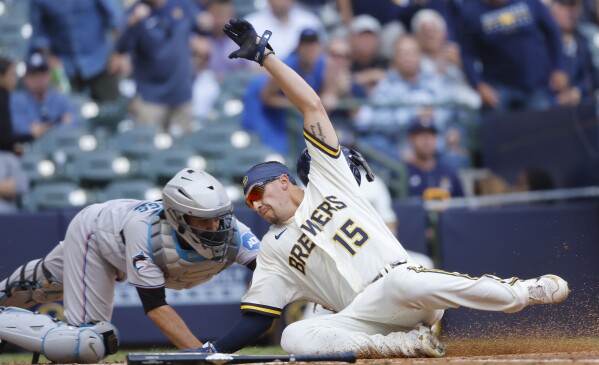 I think it's safe to say that September has arguably been Taylor's best month this season. As of the 17th, Tyrone Taylor had tied his career high with a 7-game hitting streak.
Tyrone Taylor has tied his career high with a 7-game hitting streak:

.429 (12-for-28)
2 HR
7 RBI

.429 OBP/.786 SLG/1.214 OPS#ThisIsMyCrew I @tyrone_taylor15

— Mike Vassallo (@MikeVassallo13) September 17, 2023
In his last 30 games, he's had 91 ABs where he's recorded 25 hits, three homeruns, driven in 13, and stolen two bags. His slashline for the last 30 games is .275/.327/.484. His seven-game hitting streak ended on the 17th where he had four ABs and struck out once.
His most impressive feat this month has to be his sliding into home play on Sept. 14 against the Miami Marlins. In that game, Taylor had two hits and two RBIs while taking the spot for Christian Yelich, who has been dealing with back pain. Taylor was able to tie up the game in the fifth with an RBI double and was able to score on Sal Frelick's two-out single to right field. While the throw home beat Taylor, he was able to avoid the tag by performing some acrobatic slide, slipping his right hand over the plate and missing the tag completely.
Tyrone Taylor's slides into home plate are art. pic.twitter.com/MsdWJ770Wr

— Curt Hogg (@CyrtHogg) September 14, 2023
Brewers manager Craig Counsell teased that Tyrone Taylor was an 'all-conference slider'.
"He's just really good at it. Great body control…Today, it's very rare that a player has to go to the inside part of the plate like that, and it was just a great adjustment by Tyrone…"
Taylor had an outstanding game against the St. Louis Cardinals on Wednesday, helping them to a 8-2 win. The outfielder had not one, but two bombs. His first homer against the Cards was a 109 mph liner that cleared the fence in the fourth inning. His second was another solo blast on an 0-2 count against Casey Lawrence with two outs in the ninth that would help provide more insurance for the Brewers and seal their win.
Double dinger day!#ThisIsMyCrew pic.twitter.com/bDQaMGpR3N

— Milwaukee Brewers (@Brewers) September 21, 2023
Tyrone Taylor says he's just playing the game, when asked about his turnaround.
"I come here and try to do my best every day and stay positive," Taylor told the media. "I'm just thankful for the opportunities that I've had even though I was struggling. Just thankful to be here with these guys and glad to win."
For More…
Follow me on X (Twitter) at @sarahspooon and follow us at @WiSportsHeroics! For all things Wisconsin sports, click here!