Major League Baseball and the Players' Association have come to an agreement. There will be a full 162-game season in 2022, which includes a universal DH. For the Milwaukee Brewers, this means that the days of Jimmy Nelson-like injuries on the base paths are over. It also means that the team needs to fill a new role on the offense. In 2020, during the COVID-shortened season, the NL had the DH and many Brewers players appeared in that role. It is entirely possible that Milwaukee will follow a similar route with the position in 2022. However, should they decide to add a big bat in free agency, former Brewers prospect Nelson Cruz would be an excellent candidate.
Nelson Cruz as a Brewers Prospect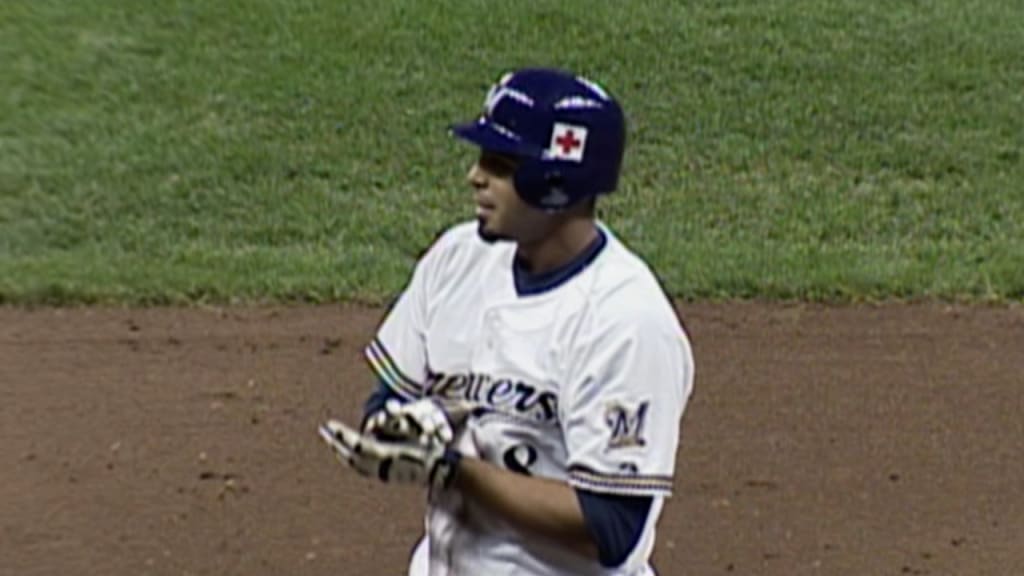 Nelson Cruz originally signed with the New York Mets as an amateur free agent in 1998. After two seasons in their minor league system, the Mets traded him to the Athletics for Jorge Velandia. In 2004, Cruz was traded to the Brewers (along with Justin Lehr) for Keith Ginter.
In 2005, Cruz's first season with the Brewers' organization, he played at Double-A Huntsville and Triple-A Nashville. In Huntsville, he hit .307/.388/.577 with 16 home runs and 54 RBI in 68 games. With Nashville, Cruz hit .269/.382/.490 with 11 home runs and 27 RBI in 60 games. All told, Cruz hit .290/.385/.537 with 27 home runs and 81 RBI. He also stole 19 bases.
2005 was also the season that Cruz made his Major League debut with the Brewers. In eight games, he went one for five with a double and two walks.
In 2006, Nelson Cruz was once again assigned to Triple-A Nashville. In 104 games, he hit .302/.378/.528 with 20 home runs and 73 RBI. Late in the season, though, the Brewers traded Cruz and Carlos Lee to the Texas Rangers. In return, Milwaukee received Kevin Mench, Lance Nix, Francisco Cordero, and Julian Cordero.
Nelson Cruz's Major League Career
Not many players have had the offensive success that Nelson Cruz has enjoyed throughout his long career. What is amazing is that, as a "late bloomer," not many expected Cruz to play for as long as he has, much less be as good as he has been. Cruz made his first All-Star team in 2009 at the age of 28 for the Texas Rangers. It was also his first full season in the Majors.
Since then, Cruz has made six more All-Star teams, for a grand total of seven. Additionally, he has four Silver Sluggers, all as a DH, to his name. Five times he has finished in the top ten of American League MVP voting. Stops in his Major League career have included stints with the Rangers, Baltimore Orioles, Seattle Mariners, Minnesota Twins, and Tampa Bay Rays.
Perhaps the lone smudge on Cruz's career came in 2013 when he was suspended 50 games for PED use. This was the same BLACO scandal that ended Ryan Braun's season in the same year. However, since then, Cruz has been as consistent a hitter as he ever was. He made five All-Star teams and won all of his Silver Sluggers after 2013.
For his career, Nelson Cruz has career averages of .277/.346/.527 with 449 home runs and 1,238 RBI. In 2021, at the age of 40, Cruz hit .265/.334/.497 with 32 home runs and 86 RBI for the Twins and Rays. Despite his age, he obviously still has a great deal of pop in his bat. Perhaps, now that the NL has the DH, it is time for him to come home and finish his Major League career where it began.
[pickup_prop id="21270″]
For More Great Wisconsin Sports Content
Follow me on Twitter at @theotherAdams14 and follow us @WiSportsHeroics for more great content. To read more of our articles and keep up to date on the latest in Wisconsin sports, click here! Also, check out our merch store for some amazing WSH merchandise!