After an up and down season, Wisconsin is left with one lone senior from last year's squad. Brad Davison took advantage of the NCAA COVID-19 eligibility rule and decided to return for a final season. With that, the Badgers are rolling out with a completely different team. Losing over 85% of their scoring production from last season, Davison will look to lead this core of young players to new heights.
Even though Davison has been scrutinized at times for his "dirty" play, it's hard not to like him as a player. From start to finish, the Minnesota native never takes a play off. Fighting over screens, calling out queues on defense, and finding ways to score, Davison is always looking to better his team.
With the new season just around the corner, I wanted to highlight some of the many reasons why Davison is the perfect Badger to lead this team.
Davison Plays Hard from Start to Finish
If there ever was an early indication that Davison never takes a play off, look no further than his first season as a Badger. After both D'Mitrik Trice and Kobe King went down for the season, Davison was the next man up. Although the season didn't go the way Wisconsin wanted, ending 15-18 overall, Davison helped carry the team throughout the year. Playing over 31 minutes a game, the freshman guard finished with 12 points per game, shooting over 35% from three point range and averaging 2.5 assists.
For Davison to come in and produce the way he did, it was a clear sign of his grittiness and character. Let's also not forget the shoulder injury he dealt with for a majority of the season as well. Davison would come out, get his shoulder popped back in, and immediately head back out onto the court.
13:59 — Brad Davison dislocates his shoulder

13:36 — Brad Davison returns after having his shoulder popped back in

13:25 — Brad Davison hits a jumper

This. Kid. Is. TOUGH. pic.twitter.com/CPIOwu9TWF

— Sports Illustrated (@SInow) February 25, 2018
Consider his performance against #2 ranked Michigan State in 2018. He would finish with 30 points on 10-19 shooting and knock down three triples. For a season filled with disappointment, Davison led the charge upsetting the Spartans and grabbing their biggest win of the year.
Davison Is A Leader On and Off the Court
One of the greatest things that Wisconsin athletes get the opportunity to do is show their appreciation and give time off the court. It allows athletes to connect with fans and show their real side when they're not playing. Brad Davison is an incredible ambassador for this.
A class act by @braddavi34 showing up to the MADS walk and supporting/celebrating some pretty special people. Josh, of course, flexed while walking across the stage & here's the reenactment of it shortly after 😂 This is what it's all about 🙌🏽❤️ @BadgerMBB #Badgers #Downsyndrome pic.twitter.com/xqPjCjItYu

— kali (@KaliOyen) September 30, 2019
It seems like every year, you find a post about the time Davison spends with fans of all ages and connecting with them. Including all the time spent as a Badger, it was clear even in high school how much he gives back as an athlete. Davison put in more than 120 hours of volunteer work with youth football and basketball, while also going on service trips to Jamaica and Costa Rica and volunteering at Shriners Prom closer to home. From a young age, Brad Davison has really shown what it means to lead and care for others, both on and off the court.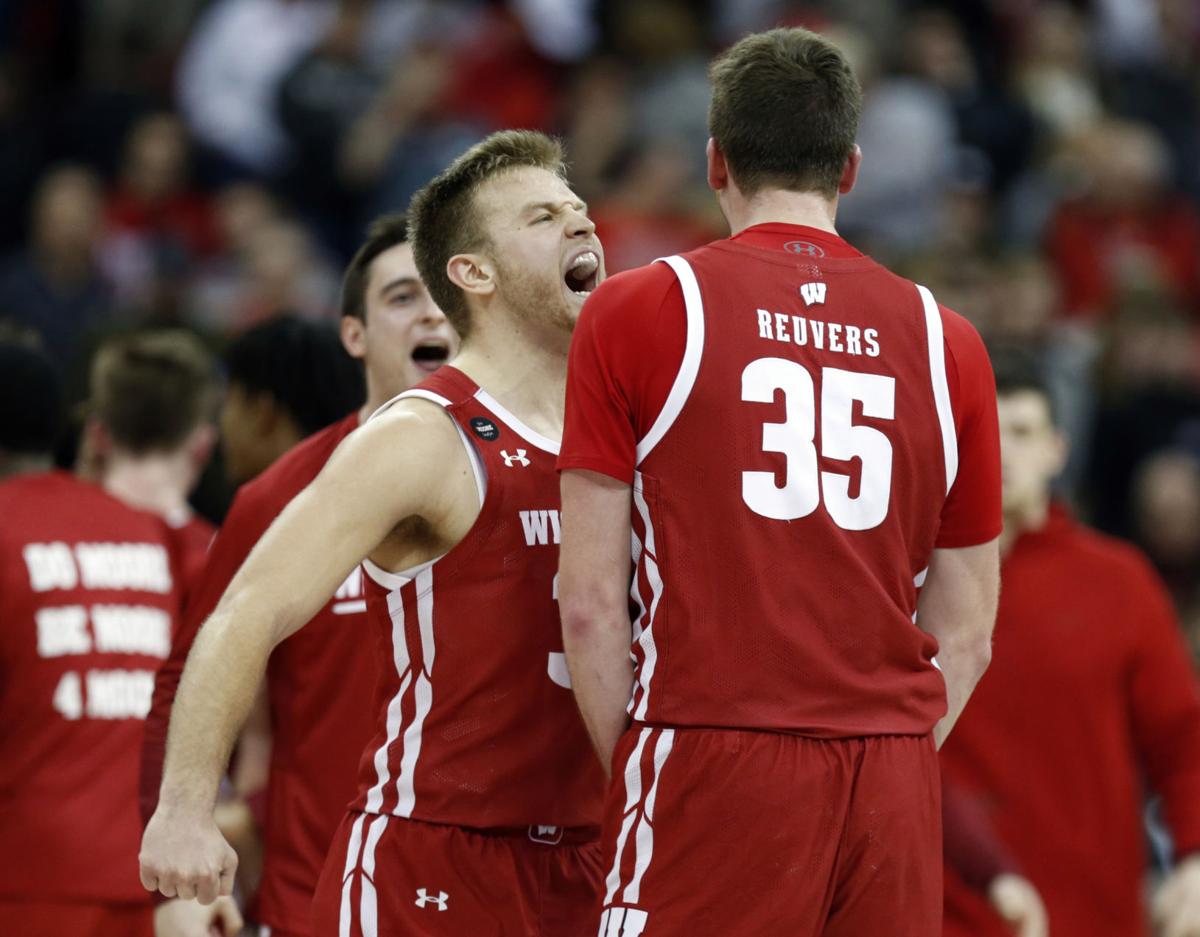 Davison Is A Teammate Through and Through
Whether on the court or off, Davison is a teammate that countless players have appreciated over the years. Although many quotes have come out about Brad, one story from 2019 really stands out. In a piece by Jeff Potrykus, he highlighted the bond that Davison and former teammate D'Mitrik Trice have had.
"We've never had an argument at the end of the shot clock," Trice said. "For me, it can go both ways. He can make big plays. I can make big plays. We have each other's back in every aspect."
Davison added, "We live with each other. We're in classes together. We go out to dinner together. I think that bond has grown over time. We have similar goals for this year and the goals aren't personal."
— Cori Davison (@CoriDavison) September 12, 2021
Even just a few weeks ago, Davison took some of his teammates fishing over the weekend in Madison. In the tweets pictured, you can see freshmen Chucky Hepburn and Chris Hodges, graduate transfer Chris Vogt, and sophomore forward Ben Carlson. Just a few weeks into the school year, Davison has found ways to bond with some of his new teammates, including assistant coach Dean Oliver and his son.
I'm not saying that every teammate Davison has had has connected with or liked him, but it's pretty clear that most do. Numerous times it's been reported that Davison has chatted with recruits looking at Wisconsin and showed them around campus. Even after just a few short minutes, he immediately finds ways to connect with them.
Once a Badger, Always a Badger
As fans of Wisconsin, we always talk about "The Wisconsin Way" and certain players fitting that mold. Whether that be on or off the court, there's no one more deserving of that title than Brad Davison. From the start of his career to where he is now, no one has emulated that saying more than Davison. He may never get his name in the rafters but in the end, it doesn't matter. Davison is a Badger forever, and a Badger great we should never forget.
For More Great Wisconsin Sports Content
Follow me on Twitter at @bennyboy615 and follow us @WiSportsHeroics for more great content. To read more of our articles and keep up to date on the latest in Wisconsin sports, click here!