The Packers and Aaron Rodgers have had some problems lately. The drama between the both of them has been a trending topic this offseason. Even with a great draft, the Packers  drama oversaw it. It is mostly a business disagreement that is causing all of this and Aaron Rodgers has a right to be upset. Despite that, he has been given a lot in his career, especially on offense. He had six pro bowl receivers and ten pro bowl offensive linemen. He has been treated better then most players in his career. Here are the players who have been treated worse then Aaron Rodgers.
Player #1- Andrew Luck Never Had a Good Offensive Line like Aaron Rodgers Has Had
Everyone thinks Aaron Rodgers has had it bad, but everybody forgets Andrew Luck. Luck had to retire early due to him not being protected his whole career. Unlike Rodgers, he never has had a good offensive line until 2018, but it was too late. All the beatings really took a toll on him as the Indianapolis Colts front office never addressed the offensive line. In addition, they never fired a terrible general manager in Ryan Grigson who threw Luck under the bus. The Colts wasted a potential hall of fame career in Andrew Luck due to not providing solid offensive lines causing him to retire in his prime. This will always haunt them forever as they wasted a elite talent at quarterback.
Player #2- Calvin Johnson Played for a Bad Franchise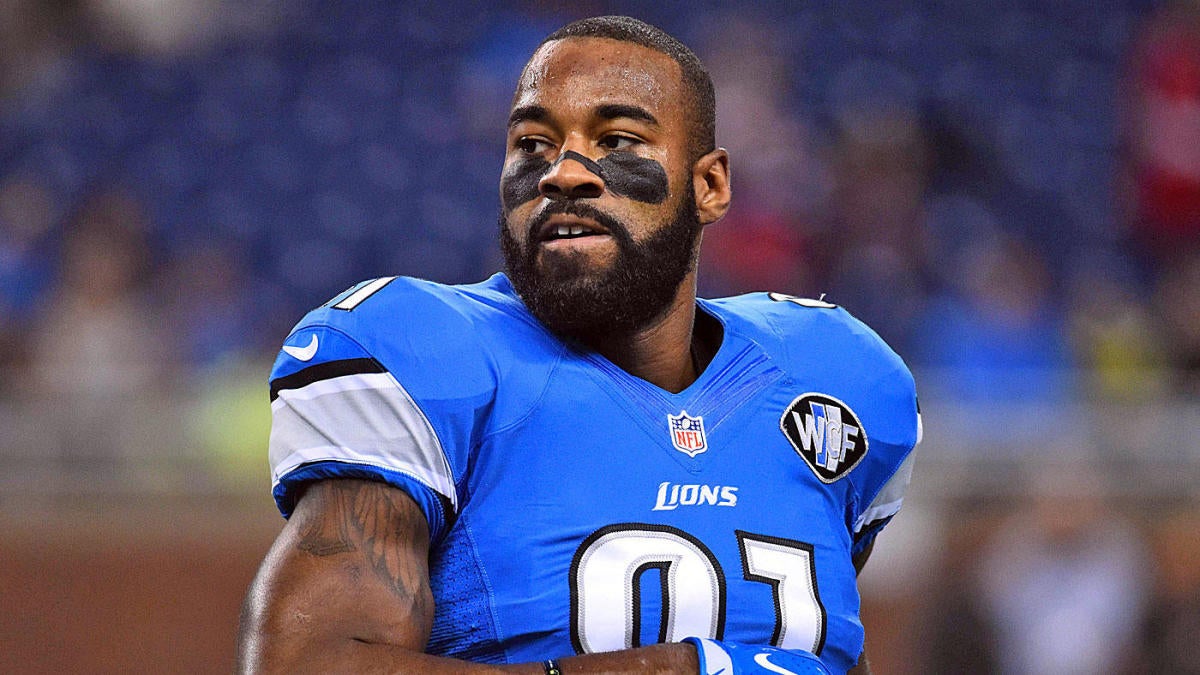 Just like Aaron Rodgers, Calvin Johnson was a generational talent, but he played for a horrible franchise. The Detroit Lions wasted a player that was one of the best at his position over the passed decade. Johnson retired in his prime due to injuries and not wanting risk his body anymore for a franchise that was not going anywhere. He never won one single playoff game in career due to playing with the Lions who have had really bad teams and still do. He was also part of the 0-16 lions in which he was dominant that year. Keep this in mind, the worse Aaron Rodgers has had is a 7-9 team record in his career. The Detroit Lions really wasted a good player in Calvin Johnson who retired because they did not care about winning.
Player #3- Dan Marino Never Got a Ring Aaron Rodgers Has
Arguably the best player to never win a Super Bowl is Dan Marino. Everybody says that Aaron Rodgers winning one Super Bowl ring is a waste. Yet we all know that Dan Marino wishes he had a Super Bowl ring like Rodgers. Marino did appear in one, but ran into a really stacked San Francisco 49er team led by Joe Montana. Unfortunately, that was his only appearance and never made it back. Maimi's defenses were horrible and never had a run game to take a pressure off him. His arm was the only the thing keeping the Miami Dolphins afloat. He also ended his career on a bad note his last year in the NFL. Aaron Rodgers has had the chances that Dan Marino never really got in his career and still has plenty of time to accomplish even more he couldn't.
Player #4- Drew Brees Career Was Wasted Just as Bad as Aaron Rodgers
The sports media never really talk about the New Orleans Saints wasting Drew Brees. Since the Super Bowl they won in 2009, the Saints have been awful. They only had one NFC Championship appearance compared to the four appearances the Packers have had. They only have four playoff wins and missed the playoffs four times in a five year span. In addition, one of those years Saints had the Bounty Gate Scandal that crippled the roster. There was also the horrible drafts outside of 2017. With all the talk with Aaron Rodgers being wasted right now the Saints did just that to Brees. Even if it is not talked about enough the Saints indeed wasted Drew Brees.
Player #5- Cam Newton And The Panthers
Cam Newton is no Aaron Rodgers by any means, but he was treated horrible by the Carolina Panthers. He was carrying a franchise when he had no number one wide receiver and even took the Panthers to a Super Bowl. Yet the Panthers lost because the offensive line was terrible. Since the Super Bowl, the line was still a problem and Newton took a beating. He had a lingering shoulder injury playing behind bad offensive lines and played through it. The Panthers also did not do a good job handling his injury, then released him after 2019 making him the scapegoat. Aaron Rodgers right now feel disrespected by the Packers, but the Panthers really did Cam Newton wrong.
Player #6- Mathew Stafford Wasted his Prime in Detroit
Aaron Rodgers has admitted on how underrated Mathew Stafford is in the NFL. He is right as Stafford has put up monster stats with the Detroit Lions. Thanks to the Lions being a horrible team he does not get recognition. Mike McCarthy was not a perfect coach, but was way better then every coach Stafford has had on the Lions. He was a iron man playing behind bad offensive lines getting injured, but played through it. Stafford never won a playoff game, but it was not his fault. He did what he can for a franchise that has not had a history of winning. The Lions failed in putting the right team around him to succeed. He is on the LA Rams with a chance to compete for a Super Bowl. His prime were wasted in Detroit.
Player #7- Joe Thomas Was Too Loyal
A Wisconsin legend, Joe Thomas is one of the greatest tackles to ever play the game. Unfortunately, he played his whole career on the Cleveland Browns in the dark days. It is hard to count how many quarterbacks he was blocking for in his career as a the Browns never had stability at quarterback. Joe made the decision to play with the Browns his whole career showing his loyalty. He Hall of fame player that played on the wrong team. It is really sad who could not be on a competitive team like Rodgers has been on with the Packers.
[pickup_prop id="6937″]
In Conclusion: Follow me @CarlosS29143608 and follow us @WiSportsHeorics for more content. Check out our merch page. Use the promo code WISCO at the checkout for 1$ off! To keep up on all of your favorite sports Wisconsin click here!