On the day of the NFL Draft, sources were saying Aaron Rodgers was unhappy with the Packers and does not want to return. That was the big news dominating during the NFL draft weekend. In fact, it was overshadowing a very excellent draft that the Packers had this year. There are a lot of ways to look at the drama between Aaron Rodgers and the Packers. Here is what to know when analyzing the whole drama between the two.
Analyzing #1- Too Many Inconsistent Reports On The Situation
Now there are certainly inconsistent reports on the whole situation. One that was really confusing was how it got leaked on the day of the draft and hours before it started. Too many unnamed certified sources were making the claims about Aaron Rodgers not wanting to come back for the Packers. Who is leaking all of the information and is Rodgers saying all of this? Last two days too many articles are totally different things about the situation. As of right now it is a wait see to find out what is really going on because their is no certain lead in all of this.
Analyzing #2- ESPN and Other Sports Media is Milking It For Views and Clicks
ESPN and other sports media will do anything to start controversy in order to get the views and the clicks, which is their job to do. Over the last couple of days this has been a trending topic and means a lot of made up articles about the whole situation. Most of it basically just saying stuff in order to get what they can out of it. None of the information is consistent and pushing a narrative that is not as big as they think. Then again what ever brings in the views and clicks. Remember the Russell Wilson and the Seattle Seahawk drama and how much they milked that situation until it died out. Until this drama gets resolved definitely more of the sports media will continue to push false information on the situation.
Analyzing #3- Aaron Rodgers Calling For Brian Gutekunst Job is False
The strangest report was clearly Aaron Rodgers stating he wants Brian Gutekunst fired. Gutekunst stated himself that it was false and unfair to put that on Rodgers. I believe it was false as Aaron Rodgers calling for someone's job is a bit much and not like him at all. Like Gutekunst or not, the Packers had two NFC Championship appearances in a row under him. Also hired Matt Lafleur. He is not perfect and no general manager is, but holding his job hostage just so Rodgers himself can be happy is just not right thing to do. I get doing it if he did something serious, but this is just a disagreement on business. Aaron Rodgers might not be unhappy, but I know he is not the guy to hold someone's job hostage like this.
Analyzing #4- Aaron Rodgers Getting Traded is Highly Unlikely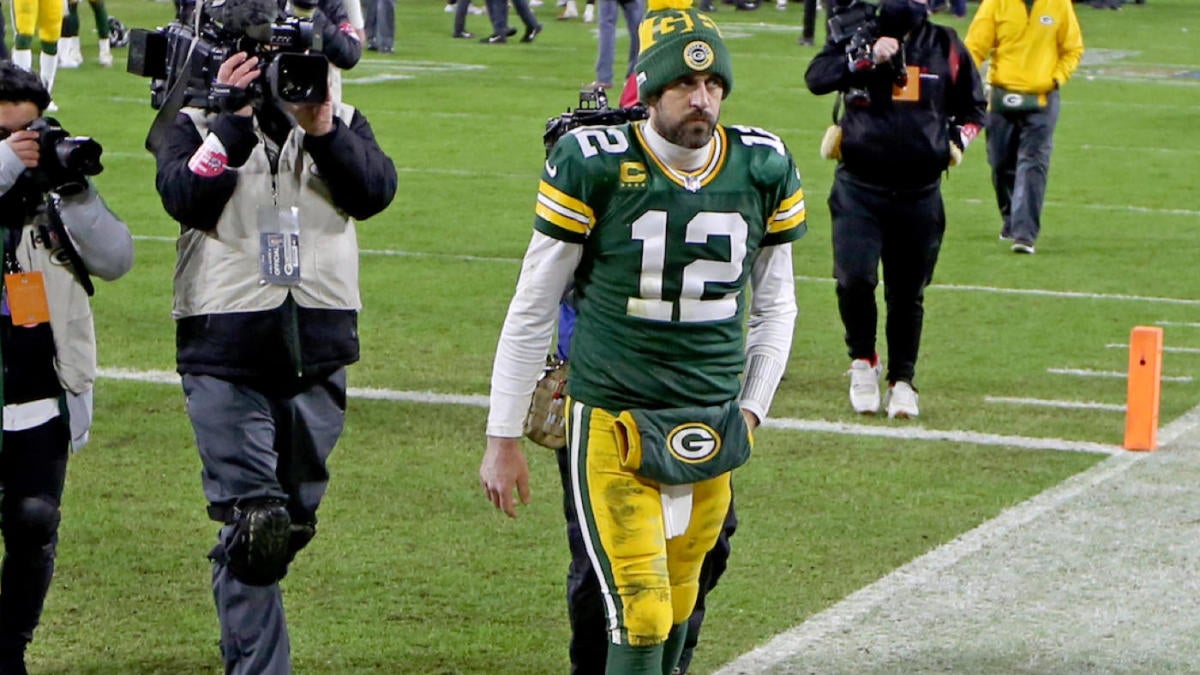 The rumors stated that Aaron Rodgers wants a trade, but the thing is that has not been confirmed. It is strange that he wanted a trade on the day of the draft, even though it is kind of late for that. If he wanted a trade Rodgers would've when the San Francisco 49ers, Denver Broncos, and the LA Rams were trading for quarterbacks months ago. The Denver Broncos are supposed to be trading for him, but there is no confirmation on that either. In fact, one even said they were not even interested in him. The Packers front office stated they are not trading him. Who knows if they want to trade Rodgers or not.
Even if the Packers wanted to trade him, that is going to command a lot of draft capital and players. Not to mention Aaron Rodgers is coming off a MVP season boosting up his value. What the Chicago Bears gave up for Khalil Mack will not be enough to trade for Aaron Rodgers. Even if a team wanted to trade, they would have to give up everything just to have a chance at him. Trading for Aaron Rodgers might make a team like the LA Rams who got Mathew Stafford, but their future is not great and lost some key players as well. Teams may try trade for Rodgers, but they may have to give up almost everything. Will they risk it? We will see as the weeks go by.
Analyzing #5- The Players Are Not Buying It Either
When the news broke out on the situation Adrian Amos and Marques Valdes Scantling were were not buying it. In fact, both commented on the situation confident that it was a false statement. Also, David Bahktiari was with Aaron Rodgers at the Kentucky Derby and everything looked norma. Other players like Kenny Clark and Davante Adams have not commented on it either. Even with the outside sources if the players who are in that locker room and even friends with Rodgers are not worried then should we be?
Analyzing #6- Packers and Aaron Rodgers Need to Work This Out
This is really all about a contract situation. Aaron Rodgers wants more money which I can understand as he does deserves it. He is the franchise quarterback for the Packers and has carried them when the team at times has been bad around him. The Packers do need to come to terms with Aaron Rodgers.  I get the Packers doing what is best for business and for the franchise. At the end of the day, this team has a roster with a lot of talent that can make a run at a Super Bowl. Both sides have to come together and work something out  This is a crucial year for the Packers. They have to be on board including Aaron Rodgers. Hopefully in the end this all works out and both sides come to agreement.
[pickup_prop id="6883″]
In Conclusion: Follow me @CarlosS29143608 and follow us @WiSportsHeorics for more content. Check out our merch page. Use the promo code WISCO at the checkout for 1$ off! To keep up on all of your favorite sports Wisconsin click here!