The Wisconsin Badgers wrestling team put up an incredibly hard-fought battle against the unbeaten #2 Iowa Hawkeyes. The Badgers had multiple upsets against the Hawkeyes, including a huge surprise pin at 184 pounds. It came all the way down to the final match in a meet against a wrestling powerhouse.
Wisconsin Badgers take the Iowa Hawkeyes down to the wire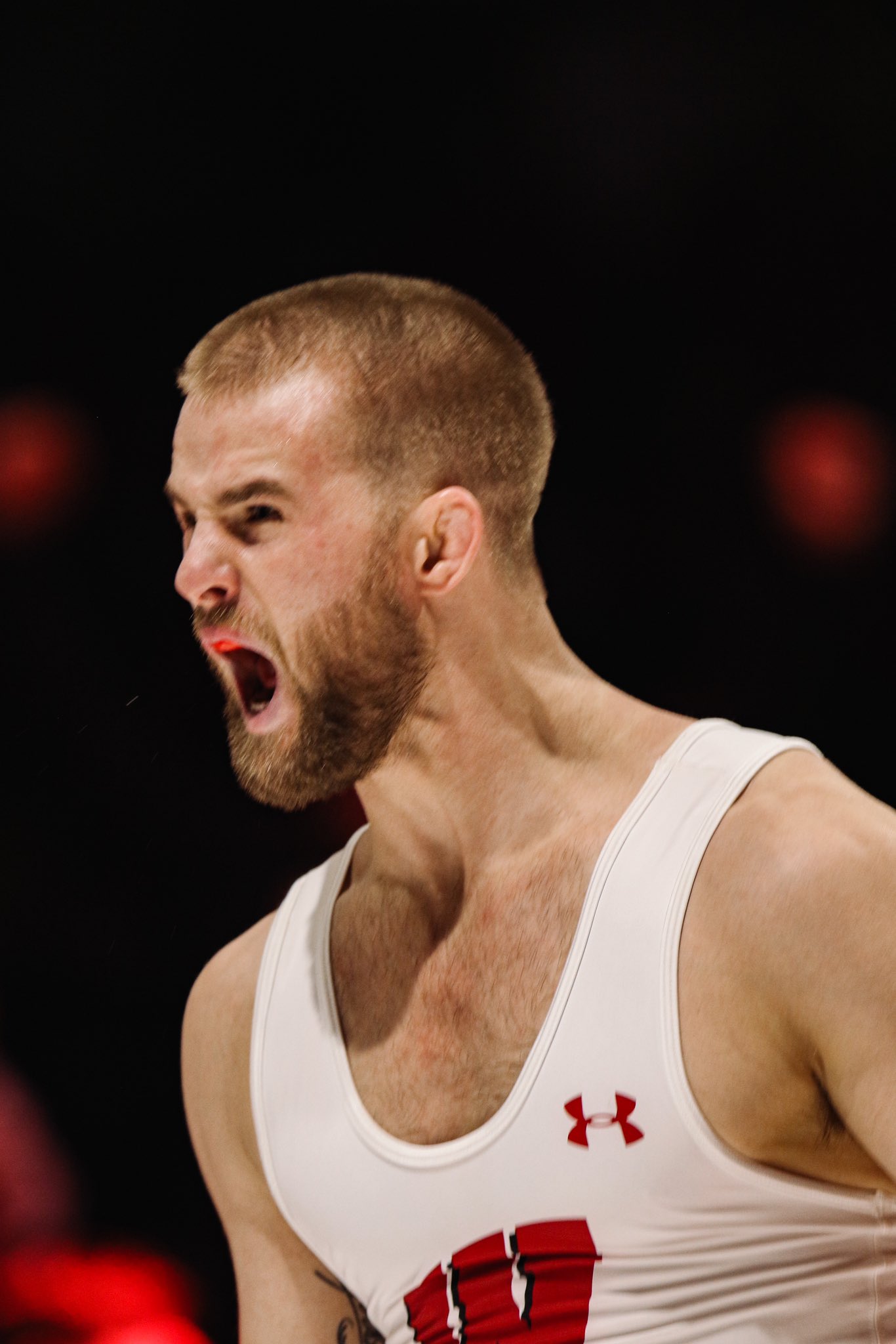 The Badgers showed their intensity and heart against the Hawkeyes in an attempt to hold down their home turf. While the Badgers may have lost, they put up quite the fight and even recorded stunning upsets over great ranked wrestlers. Below is a look at each match and their subsequent result, with their rankings provided by InterMat.
The Badgers ultimately lost on criteria 19-18 after tying the meet score at 15 earlier and later taking the lead, 18-15. Austin Gomez looked dominant as ever and wrestled against a great opponent in Murin. Spencer Lee continued his pin streak against Eric Barnett and extended it to six matches. The amazement on the night came at 184 pounds when unranked Tyler Dow pinned the eighth ranked Abe Assad.
Despite the result, Wisconsin produced one of the most entertaining dual meets this season. Wisconsin showed enormous amounts of heart and passion against the Hawkeyes as the crowd and team shook the field house. The statistics sheet will not show it, but Wisconsin wrestling walked away with a victory in the end.
For more:
Follow us @WiSportsHeroics for more great content. To read more of our articles and keep up to date on the latest in Wisconsin sports, click here! Check out 97.3 The Game on iHeart Radio!