Following Wisconsin's big road victory over Michigan State, the Badgers now head back home with a matchup against Rutgers. The Badgers defeated the Spartans 70-62 Tuesday evening at the Breslin Center. It's the first time Wisconsin has beaten both Michigan State and Purdue on the road in the same season since 1963.
Wisconsin was once again led by sophomore phenom Johnny Davis with 25 points on 8-11 shooting. Struggling in his last few games, the La Crosse native turned things around going two of four from three point range and making seven of his eight free throws. The Badgers also got a boost from junior forward Tyler Wahl and freshman guard Chucky Hepburn with 11 points each. Wahl missed the previous matchup at the Kohl Center in Wisconsin's 86-74 defeat. With the victory the Badgers move to 19-4 on the year and tied for first in the Big Ten with a 10-3 conference record.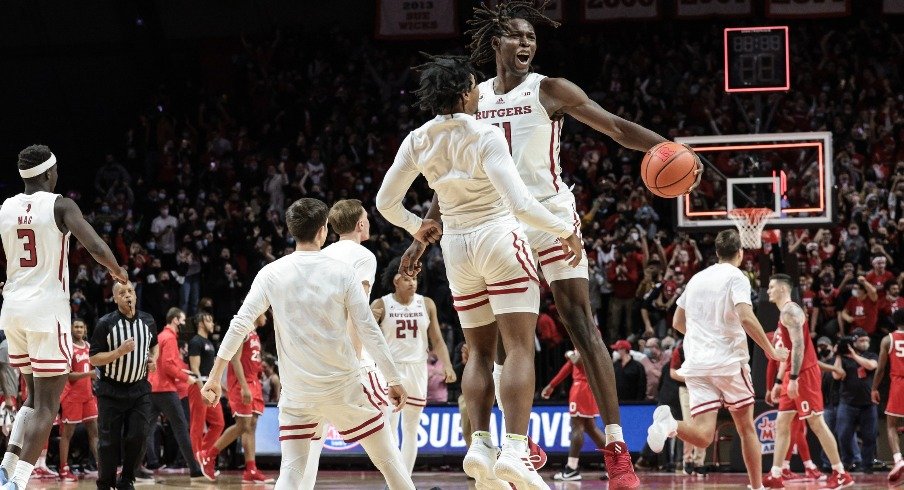 For the Scarlet Knights, they're coming off back to back victories against ranked opponents. Rutgers narrowly defeated the Ohio State Buckeyes 66-64 Wednesday evening. Trailing 64-56 with 3:48 remaining, the Scarlet Knights finished the game with ten unanswered points. Rutgers previously defeated Michigan State in a blow out fashion 84-63 last Saturday.
The Scarlet Knights were led by senior guard Geo Baker with 25 points and six assists. Baker finished the game going 9-14 from the field, including three three-pointers. Rutgers also got 13 points from center Clifford Omoruyi and 12 points from guard Paul Mulcahy. Following the win, the Scarlet Knights move to 14-9 on the year and 8-5 in conference play.
Wisconsin is set to face off against Rutgers Saturday afternoon at the Kohl Center. Tip-off is set for 1:00pm on FS1.
Home Court Advantage
Although Rutgers has two consecutive victories against ranked opponents, it's worth noting where their victories came from. The Scarlet Knights have a record of 14-9 on the year. However when you break down the home vs away records, it's very telling of this Rutgers team. Rutgers is currently 12-2 when playing New Jersey. One loss came early in the season in a poor game against Lafayette where they lost 53-51.  The other came against Maryland back on January 25th where they were defeated 68-60.
When looking at their away record, Rutgers has had quite the challenge on the road. Of those nine games, the Scarlet Knights have just two victories, both coming against Big Ten opponents. Although winning on the road in the Big Ten is always positive, both victories came against lesser teams in Maryland and Nebraska.
Like many fans know, the Badgers sit pretty comfortable this season at home. Wisconsin has just two losses at home, one against Providence early in the year and one against Michigan State. It's worth noting that the loss against the Friars came without star Johnny Davis who was out with an injury. Even the game against Michigan State the Badgers weren't at full strength. Junior Tyler Wahl was out with an ankle injury.
In the end this is game where Wisconsin should clearly have an advantage. Rutgers seem to have challenges playing on the road. It's not a guarantee victory though. The Scarlet Knights have a talented team and are one of the better teams in the Big Ten. However I feel a lot more comfortable playing at home than I would if they were playing in New Jersey.
Finding Offense Against a Challenging Rutgers Defense
As a whole, the Badgers have had a challenge finding ways to score as of late. Wisconsin is shooting just 41% from the field in their last four games. Although just one percentage point of their average, it's the Badgers three point shooting which is even more concerning. In those four games, Wisconsin is shooting just 25% from beyond the arc. To be far, that percentage took a huge hit when they went just 3-24 from deep against Illinois. Even when you eliminate that game from the mix, it's still not much better.
With Rutgers coming to town, the offense has to find some life. The Scarlet Knights are one of the better teams in the country defensively. They currently hold teams to under 41% from the field and one of the better teams in limiting two point baskets. Along with that, Rutgers limits teams from getting to the free throw line and force nearly 13 turnovers per game.
If there was one part of their defense that the Scarlet Knights struggle defending, it's three point shooting. Teams are shooting 35% against them from beyond the arc. In Rutgers last three losses, opposing teams made at least eight three pointers. The Badgers don't need to make eight three pointers to win games but it's a key stat they need to take advantage of. To reference, Wisconsin hasn't made more than eight three pointers in a game since they played Nebraska back on January 27th.
Again, the Badgers don't need to be chucking three pointers all night. However if they can knock down a few key three pointers in the game, it could be the difference maker in coming away with a victory.
Patience on the Defensive End
Even though Rutgers isn't known for offense, there's one stat Wisconsin must limit defensively. The Scarlet Knight's offense currently averages 16 assists per game. Nationally this puts them 32nd overall. One reason they are so successful is their smaller lineup. Primarily Rutgers runs with three guards, one forward, and one center. Because of this, the Scarlet Knights use their smaller size to their advantage.
If Wisconsin is going to limit their offense, it all starts with patience. What I mean by this is the kind of shots Rutgers will look to create. Paul Mulcahy and Geo Baker combine for just under ten of their 16 assists. The Badgers will need to do a good jump cutting of driving and passing lanes. Overall, Wisconsin has done a great job doing that this year. They've limited teams to 11.6 assists per game which puts them in the top 60 in the country defensively.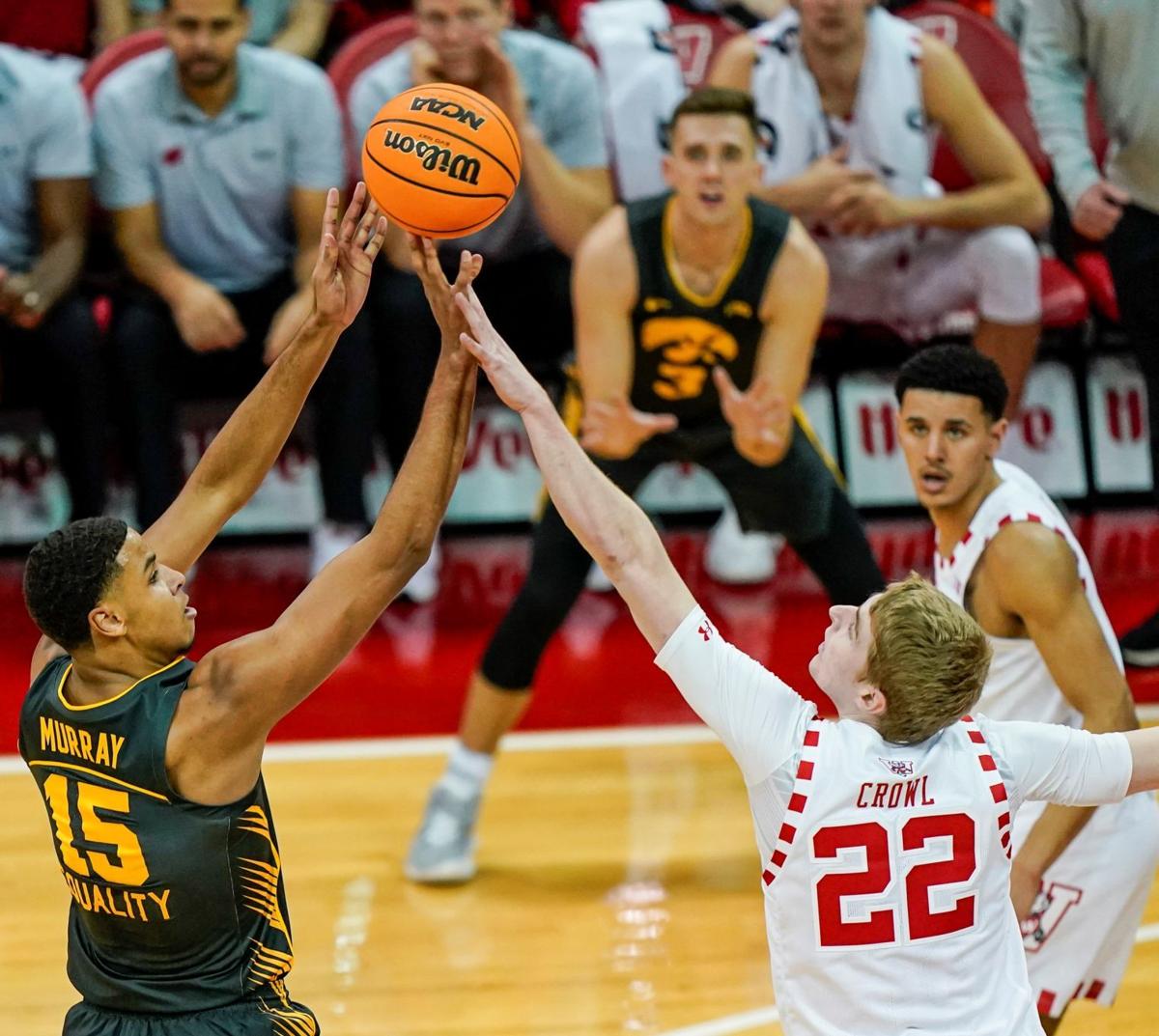 Along with limiting assists, the Badgers also have to do a good job rebounding. Although smaller, Rutgers currently averages 36.5 rebounds per game. The Scarlet Knights also grab just over 10 offensive boards per game. Both stats put Rutgers in the top third nationally. Again, the Badgers are a fairly solid rebounding team. However if the Badgers give Rutgers extra chances, it could make things more difficult to come away with a win.
Prediction
With what we know about Rutgers, it's hard for me to see them come away with a win. ESPN has a matchup prediction of Wisconsin winning at 84%. This Rutgers team has picked up quite a few resume wins though. With wins against Purdue, Ohio State, and Michigan State, another win against a ranked opponent would put them in an even better position. However, all of those are coming at home.
To me, this game will come down to a few different things. One, which of these teams get to the free throw line more often. Both Rutgers and Wisconsin are very good at limiting opposing teams from getting to the line. However the Badgers are the better team there. Extra chances from the line could make the difference. Second, which team does a better job limiting scoring inside. Both teams field goal percentages inside the arc is pretty poor. If Wisconsin is able to use their post up play to their advantage, it would beneficial in this matchup.
In the end, I'm going to take the Badgers with ease. I do think Rutgers can win on the road but the struggles against better teams on the road speaks for itself. With another win, the Badgers would pick up their 20th win of the season. A task that Wisconsin has hit in 17 of their last 22 seasons.
Final Score: Wisconsin 68 Rutgers 60
For More Great Wisconsin Sports Content
Follow me on Twitter at @bennyboy615 and follow us @WiSportsHeroics for more great content. To read more of our articles and keep up to date on the latest in Wisconsin sports, click here!