The Bucks acquired Grayson Allen from the Grizzlies by sending them two future second-round picks and Sam Merrill. This is a very low-key trade that could pay dividends for the Bucks.
Shooting Guard Upgrade
This trade immediately improves the Bucks shooting guard position over last year. The combination of Grayson Allen and Donte DiVincenzo has the potential to be one of the better shooting guard duos in the league. Donte has the potential to be an elite defender, and Allen has the potential to be one of the better shooters in the league. Allen is already a lights-out shooter, shooting just under 40% from 3 the last two seasons. If the two of them fused, they'd be the ultimate shooting guard.
What Allen Brings To The Bucks
Allen brings a second starting-caliber shooting guard to the Bucks. Last season, Grayson Allen played in 50 games and started 38 of them. With Donte DiVincenzo slated to miss the start of next season, Allen will most likely be asked to start right away. This is very exciting as it will allow Grayson to get more comfortable with the team on the court and provide a stronger bench once Donte returns.
Donte and Allen will be fighting for the starting shooting guard spot. Both have key strengths that the Bucks value. Donte provides elite defense, great rebounding, and chemistry with the team already. Grayson Allen provided even more offense to the league's number 1 scoring offense last season.
Concerns About Grayson Allen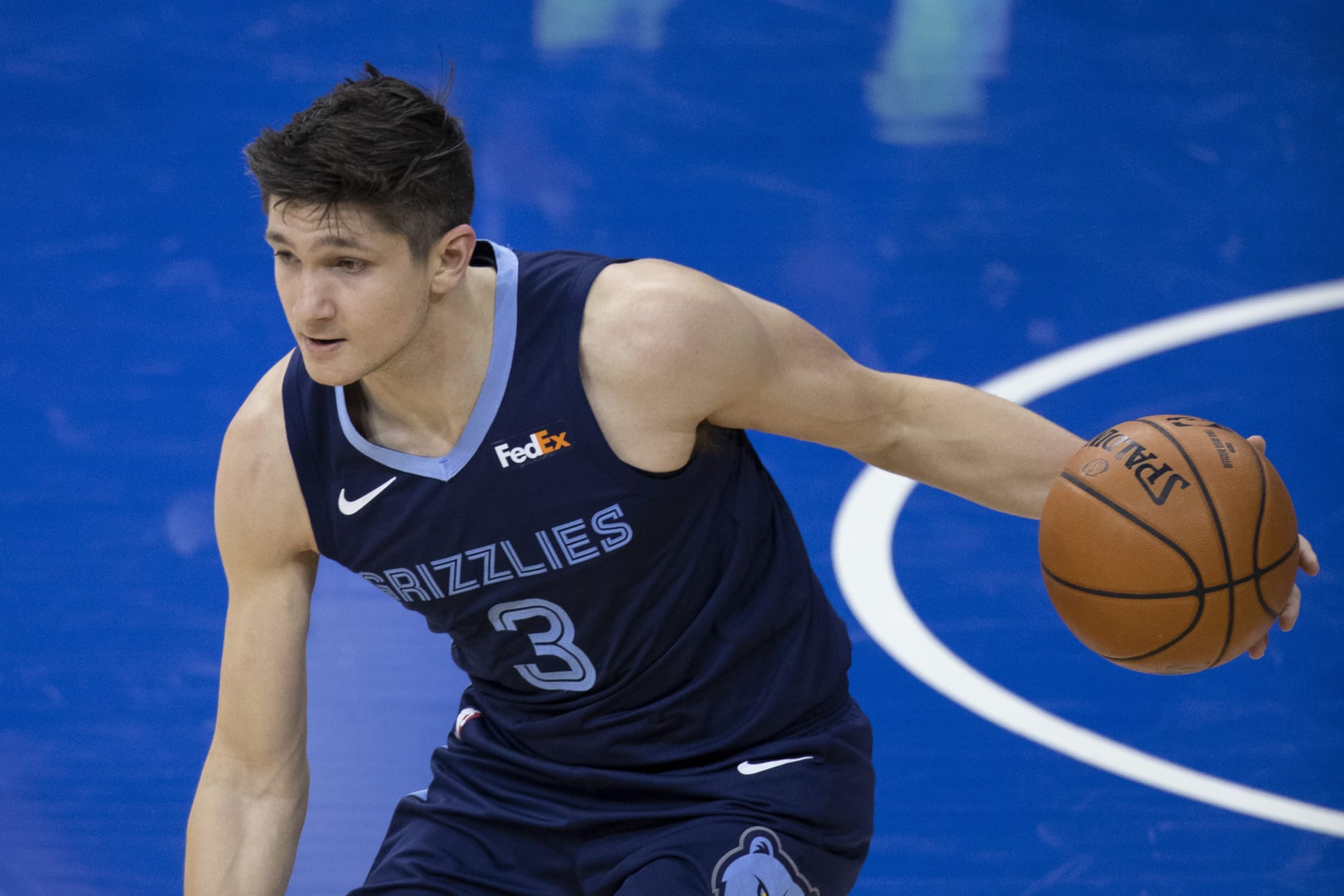 The major concern many fans have voiced about Grayson Allen is his character. He has been known to be a "dirty" player. Specifically, in college, Allen got in trouble a lot with dirty plays. Thankfully, it seems he has matured a bit once entering the league, as there haven't been many incidents since he joined the Grizzlies. Hopefully, the maturity of this Milwaukee Bucks team can mature Allen even further.
Another concern about Grayson Allen is his health. In his three years in the NBA, he has never played more than 50 games. He missed about half the season in 2019-2020 due to a hip injury. This past season he played the most games he's ever played, 50, but was hampered with a slew of injuries throughout the season. Throughout the 2020-2021 season, Grayson Allen injured his abdomen, hand, hip, ankle and received a concussion. This is very concerning as Donte DiVincenzo is coming back from a season-ending injury and has missed many games due to injury. If Allen and Donte can avoid being injured at the same time, the Bucks will be fine. If both are injured simultaneously, that's when the problems will arise.
What To Expect From Grayson Allen
Grayson Allen has improved his points per game, rebounds per game, assists per game, and steals per game every single year. Last year he averaged 10.6 points, 3.2 rebounds, 2.2 assists, and 0.9 steals in 25.2 minutes per game. His field goal and 3PT percentage dipped last year, but that can be attributed to him taking more shots and being featured in the offense more.
If Grayson Allen's improvement trend continues, the Bucks could be looking at three potential players that could all be 6th Man of the Year candidates (Bobby Portis, Donte DiVincenzo, and Grayson Allen). [This should be obvious, but whoever wins the starting job between Donte and Allen won't be up for the 6th Man award. They both have the potential to win it if they are in that position. ]
If Allen is given 25+ minutes per game this upcoming season, his statistics should improve again. It is not out of the realm of possibility for Grayson Allen to average 15 points, 5 rebounds, 3 assists, and 1 steal per game while shooting 45% from the field and 40% from the 3PT range.
A realistic prediction for Grayson Allen next season would be 12 points, 3 rebounds, 3 assists, and 1 steal per game. His shooting splits should improve after a slight dip last season. Allen should shoot around 45% from the field and 40% from the 3PT range.
[pickup_prop id="11342″]
Don't forget to follow me @LouisNapolitano and @WiSportsHeroics on Twitter for more great content. To read more of our articles and keep up to date on the latest Wisconsin sports news, click here!