Tom Brady and the Tampa Bay Buccaneers faced the Dallas Cowboys in a highly anticipated Monday night playoff game. Hopes of making a run at an eighth Lombardi Trophy for Brady began to slip further and further away after every quarter.
Brady wasn't having his best game, to say the least. Early in the second quarter, with a chance to tie the game, Brady threw an interception in the redzone, which was his first redzone pick in the playoffs as a Buccaneer. However, throwing a costly pick isn't the only thing he is facing heat for. Fans were not too pleased after witnessing a Tom Brady slide tackle attempt.
Tom Brady Slide Tackle Attempt Against Dallas Cowboys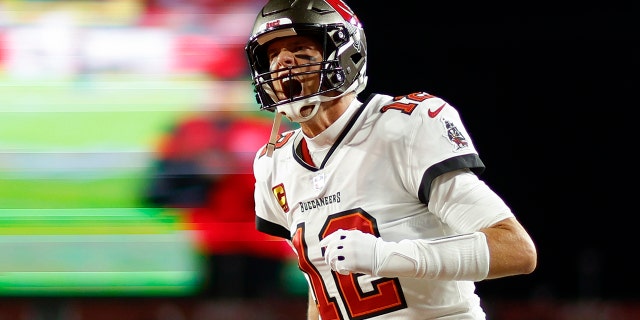 With a little more than nine minutes left in the third quarter, the Buccaneers trailed the Cowboys 0-24. Brady completed a pass to receiver Chris Godwin, who then fumbled the ball. It was recovered by Cowboys DB Malik Hooker. After Hooker scooped it up, he tried to advance towards the endzone. A Tom Brady slide tackle attempt ensued.
The fumble ended up being reversed. No penalty was called on Brady, but Bucs center Ryan Jensan was penalized for unnecessary roughness on the play.
Tom Brady slide tackle. Studs up. Reckless. Straight Red Card? pic.twitter.com/PSNbFq6XNM

— Men in Blazers (@MenInBlazers) January 17, 2023
Did Brady just attempt a slide tackle? Wrong football, Tom! pic.twitter.com/so5wTzhnVq

— Fitzy (@FitzyGFY) January 17, 2023
Slide tackling in American football isn't legal or safe. Check out Tom Brady. pic.twitter.com/jnJ9C5HdbA

— Albert Nguyen (@AnalyticsCapper) January 17, 2023
The Buccaneers went on to lose the game 14-31. Brady finished 35 of 66 passing, for 351 yards, two touchdowns, one interception, and one slide tackle attempt.
For More Wisconsin Sports News:
Follow me on Twitter at @alex_ratliff and follow us @WiSportsHeroics for more great content. To read more of our articles and keep up to date on the latest in Wisconsin sports, click here!