The Wisconsin Badges look to avenge a 41-13 beating last week to Notre Dame. They welcome #14 Michigan to Camp Randall for a showdown with the undefeated Wolverines. Kick off is 11 AM as part of the Fox Big Noon Kickoff. These are three keys to a Badger win this week!
Find Something That Works On Offense
It's safe to say nothing is working right now for Wisconsin. As I mentioned earlier this week, the offense looks to be really predictable and opponents are making a struggling Graham Mertz beat them. This isn't a get right game as Michigan is a really good team that always has a solid defense. They'll come after Mertz and challenge the offensive line. Wisconsin has to know where Aidan Hutchinson is. He is a fantastic defensive lineman.
Does Wisconsin pound the rock with their trio of backs? Do they try to simplify the passing game even more? I'm not sure to be honest. This team hasn't excelled at one thing on the offensive side of the ball. If they find something that works Saturday, they have to do it.
Win The Turnover Margin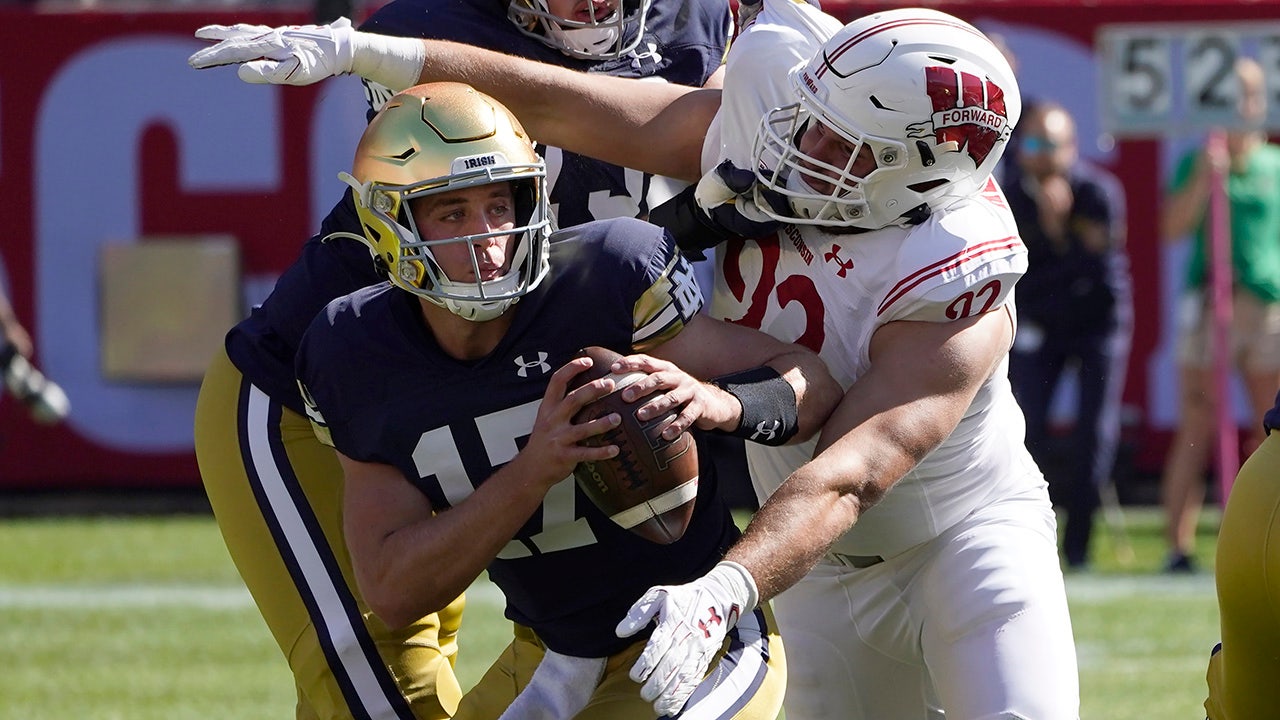 The Wisconsin offense committed five turnovers against Notre Dame last week. If they do this again, Michigan could be scoring more than 41 points. I believe time of possessions is critical to the Badgers this week. The offense put the defense in really tough spot and it see mes like the defense was constantly on the field in a no-win situation.
I believe the defense can and will create multiple turnovers. If the defense can create short fields for the offense, it should make life easier. A home crowd should help, but the offense needs to do something to keep the fans involved. Wisconsin will be in this game because of the defense.
Run Defense
Michigan runs for an average of 290.8 yards per game. That is a ton of yards. They don't ask quarterback Cade McNamara to throw the ball a ton as he only averages 164 yards passing. I expect Michigan to try and establish the run game early and often. The Wisconsin defense is most vulnerable when they're on the field for long periods of time.
If Wisconsin can generate three and outs or short drives, there's a good chance they'll get good field position. As a result, this could be a huge part of this game.
[pickup_prop id="9354″]
Follow me on Twitter @DylanBuboltz! Make sure to follow us @WiSportsHeroics! For all your Wisconsin Sports needs, check out our homepage here!