The Wisconsin Badgers resume Big Ten play tomorrow night with a matchup against the third ranked Purdue Boilermakers. It will be a tough test for the Badgers. Tip time in West Lafayette is 6 PM CST on BTN. Here are a keys for the Badgers to win this top 25 matchup.
Keep Crowl and Vogt Out Of Foul Trouble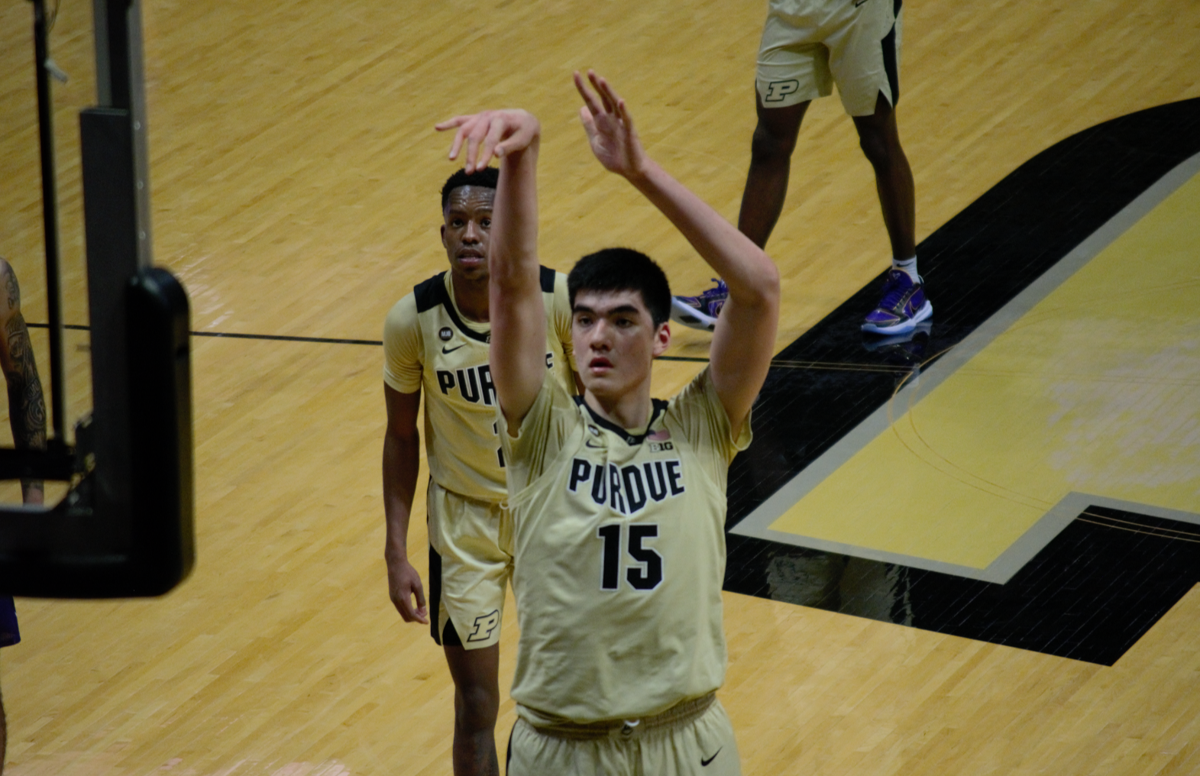 We have seen multiple times this season where Steven Crowl and Chris Vogt are both on the bench with foul trouble. If they get in foul trouble tomorrow, this will get out of hand fast.
Purdue will start 7'4 sophomore Zach Edey. He along is force to handle in the paint. Off the bench, the Boilermakers will bring senior Trevion Williams. He is one of the strongest players in the Big Ten physically. If both are on the court, this will be a big problem for the Badgers. Crowl, Vogt, and Ben Carlson need to play perfect defensively.
Take Out Part Of The Purdue Offense
Not only are the Boilermakers ranked third in the country, they are of the best offensive teams in the country. Purdue shoots 51.6% from the field and average 87.2 points a game.
Purdue can beat you in the paint and from behind the arc. There really isn't a weakness to this team. If it's not Edey and Williams in the paint, it's sharpshooters Jaden Ivey and Sasha Stefanovic taking games over from the three. You can't stop both. Wisconsin has to buy into one and sell on the other. Expect Ivey to also be a lottery pick in the 2022 NBA Draft.
Calm The Storm Early
Mackey Area is one of the toughest places to play in college basketball. It's a great atmosphere and Purdue rarely loses there. It's a top 25 matchup so the crowd will be a factor.
Wisconsin has to win ugly and make this a defensive battle. If they can't, they have no shot tomorrow night.
Prediction
This is not a good matchup for the Badgers. The duo of Edey and Williams are way too much for a young group of Carlson and Crowl. I don't see how the Badgers can contain Purdue in the paint. What makes me nervous is when there's a double team in the paint, either Ivey or Stefanovic will be open behind the three and that is almost a guarantee three.
Purdue is a legit final four team and is arguable the best team in the country. This could be a better game if this Badger squad was older, but this is a young Wisconsin team against a group of grown men. Unless Purdue shoots terrible from the the field, I don't think this is much of a contest.
Purdue- 78 Wisconsin- 63
Follow me on Twitter @DylanBuboltz and follow us @WiSportsHeroics! For all your Wisconsin Sports content, check out our homepage here!