Once again the Badgers come from behind and escape with a victory. Wisconsin picked up a huge road victory over Purdue Monday evening. The 23rd ranked Badgers defeated 3rd ranked Purdue 74-69 in West Lafayette.
Leading the way for the Badgers is star shooting guard Johnny Davis with a career 37 points. Along with his career high in points, Davis finished with another career high 14 rebounds. The La Crosse native became the first player since Tim Duncan to lead the team in points, rebounds, assists, blocks and steals against an AP top five team.
Including the strong performance from Davis, a few other Badgers stepped up in big ways. Senior Brad Davison finished with 15 points and all three of his made three pointers came in the second half. Along with Davison, Senior transfer Chris Vogt impacted the game in a big way. He finished six points, three offensive rebounds, and a +/- of +15. The veteran big man contained talented Purdue center Zach Edey to nine of his 24 points before fouling out.
Up next the Badgers head back to the Kohl Center against a scrappy Iowa team Thursday evening. The Hawkeyes are coming off an 80-75 victory over the Maryland Terrapins. The Hawkeyes were led by sophomore forward Keegan Murray with 35 points.
With their victories, Wisconsin now sits 11-2 (2-1) on the season while Iowa sits at 11-3 (1-2) on the year. Tip off is set for Thursday's matchup at 8:00pm CT at the Kohl Center on FS1.
Top Scorer Showdown
Following stellar performances Monday evening, both Johnny Davis and Keegan Murray now sit at the top in the nation in scoring. Murray currently averages 24.5 points per game while Davis averages 22.3 points per game. Although both bright stars in the making, neither player averaged double digit points a season ago.
What makes both breakout seasons so special is the similarities between them. Even though both players play different positions, their ability to create shots is what separate them from a season ago. For Davis, his ability to hit the mid range jumper off the dripple has propelled his game to the next level. On the other hand, Murray has been able to be a more consistent shooter from beyond the arc from a season ago.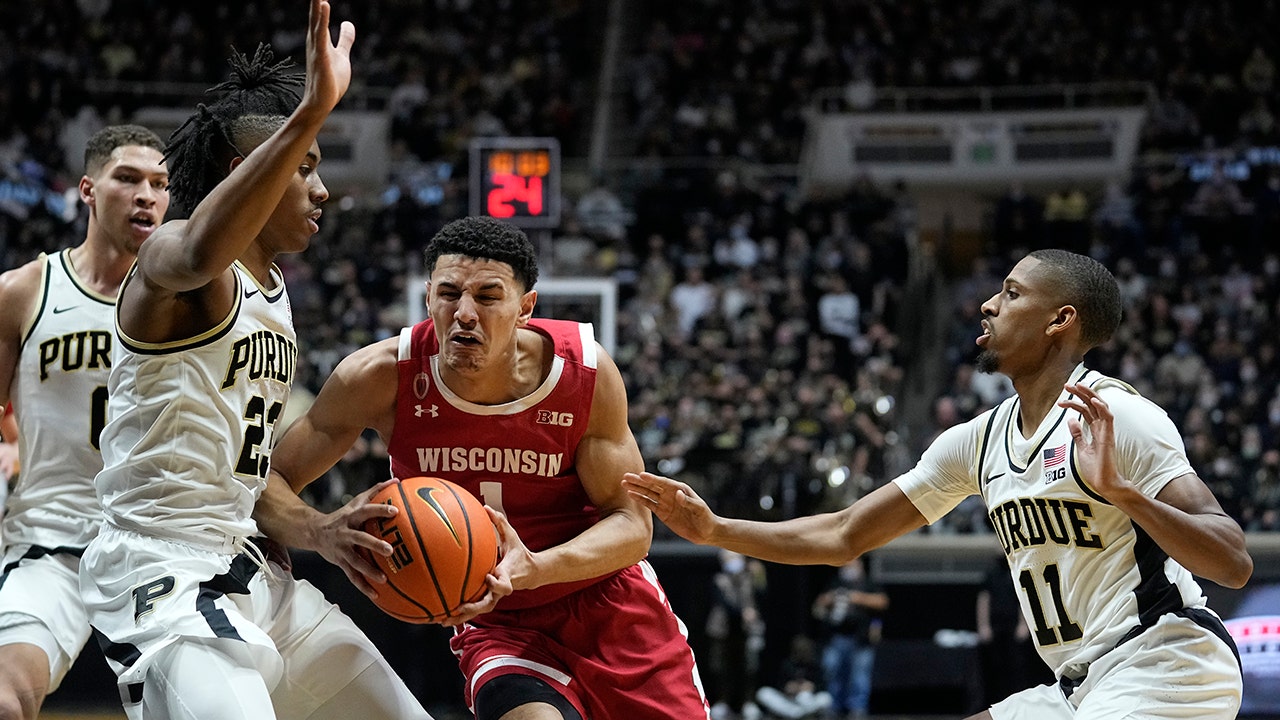 It's remarkable to see the jump from Davis and Murray deserves the recognition as well. Both have tremendous talent and it couldn't make for a better matchup Thursday evening. Buckle up college basketball fans. Thursday's showdown could be quite the show.
Slowing Down Iowa's High Scoring Offense
With the Hawkeyes coming to town, both teams will be on edge to come away with a victory. With Iowa dropping two conference games already, it's important for them to pick up a win on the road in Madison. For Wisconsin, they look for some much needed revenge from a season ago. The Badgers dropped all three games, two of which came down to the wire.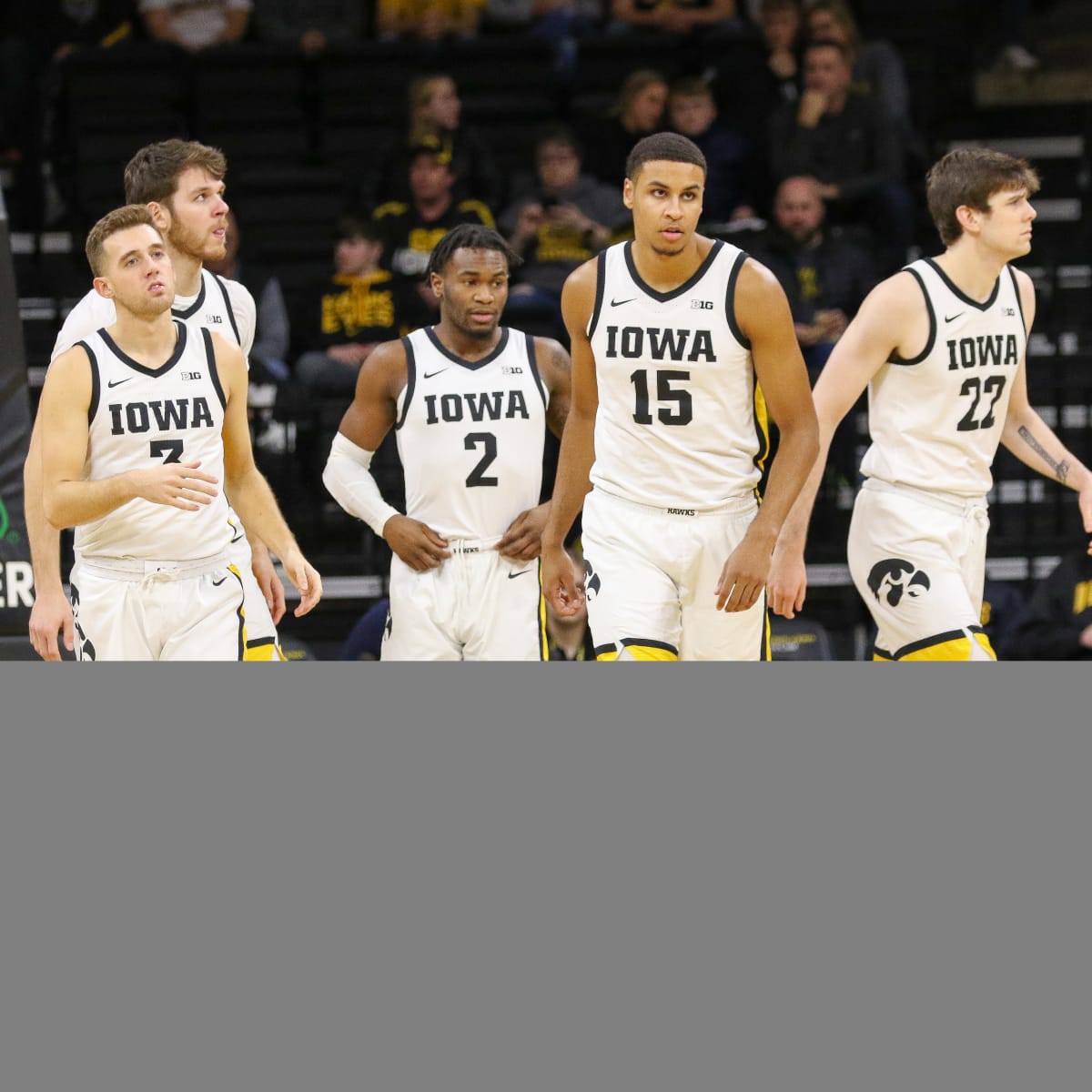 However it won't be easy for Wisconsin. Iowa currently averages 87.4 points per game which is currently top five in the nation. Along with scoring, the Hawkeyes also sit top 25 in assists and free throw percentage. Even after losing national player of the year player Luka Garza from last season, the Hawkeye offense hasn't skipped a beat.
Obviously we know what Wisconsin will have to do to limit Murray. But it's not just all about him. Iowa has two other double digit scorers in sophomore forward Patrick McCaffery and Big Ten veteran Jordan Bohannon. Last season, Iowa was one of the top three point shooting teams in the nation. This year however, things are bit different.
The answer is good, sound team basketball. They attack the rim, finish inside, and get to the free throw line at a high rate. If Wisconsin is going to win this matchup, it's going to be on the defensive end. Much like their matchup against Purdue, limiting scoring around the paint will be important. Wisconsin's effort defensively is what made their victory possible. Guards Chucky Hepburn and Johnny Davis made drives to hoop more difficult, along with Vogt walling up down on the block.
It's that same effort that Wisconsin will need to slow down this high powered offense. However the Badgers can't afford to be in foul trouble like they were against Purdue. It was good enough to come away with the win but more times than not it will cost them. I do expect both Chris Vogt and Steven Crowl to be better. They both seem to be streaky in this regard but in recent weeks have improved. Wisconsin is going to need that consistency as they move through conference play.
Where is the Three Point Shooting?
If there was one piece of offense missing from this Wisconsin team it would be three point shooting. It's not that the Badgers don't have three point shooters but the consistency is way down compared to as season ago.
Last year, the Badgers shot 36.4% from beyond the arc. That would put them in the top 60 in country with that percentage. However this year Wisconsin is shooting less than 30% from three point range. So what has changed?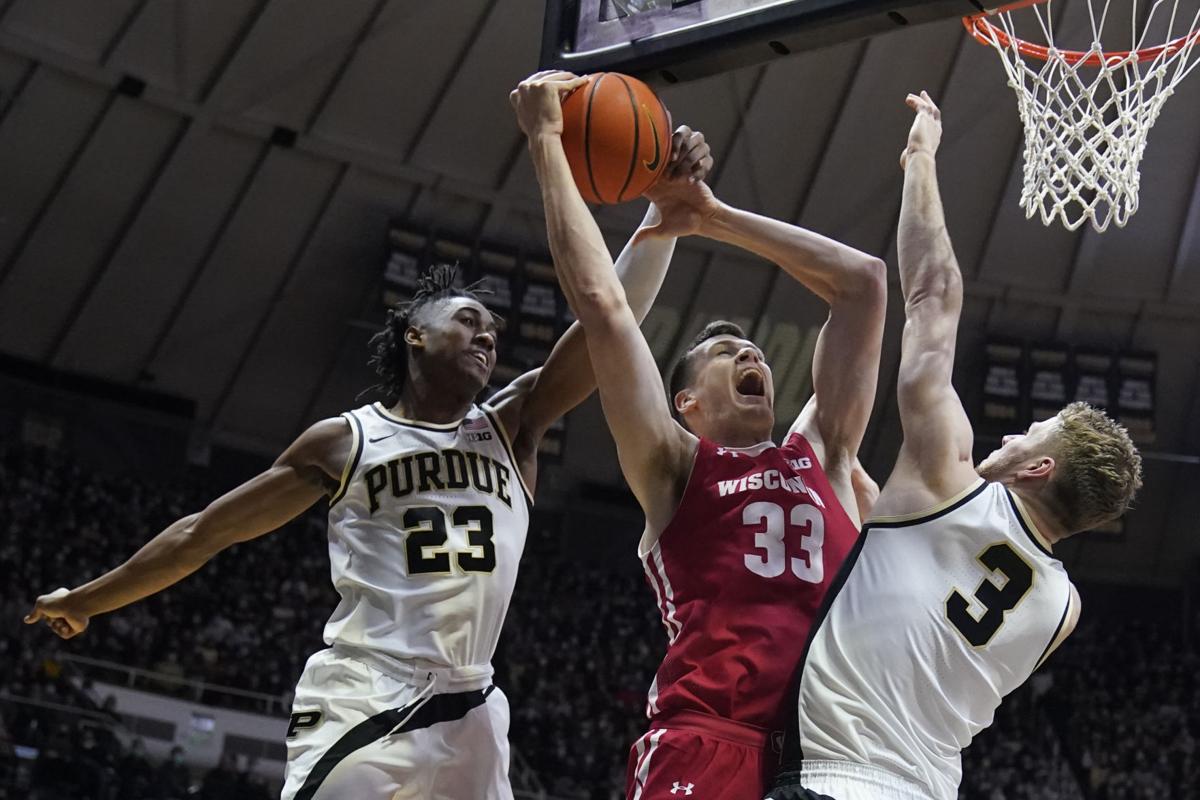 Along with losing the number of seniors from last year, the heart of their three point shooting took a hit. At one point D'Mitrik Trice was shooting above 50% from three point range. Sprinkle in the rest of the team and it became very clear why the Badgers were a good three point shooting team.
Even though things have changed, it doesn't mean Wisconsin can't shoot threes. Both Davis and Davison were shooting just under 39% from three point range last season. This year both players are just under 35%. That doesn't mean the offense has suffered between the two players though. Both Brad and Johnny have increased their 2P percentage tremendously compared to a season ago.
I'm not sure if Wisconsin will ever get back to last years level but it certainly can get better. Part of the issue is Gard not having his young starters and rotation players available. After being plagued with Covid-19 and a nasty flu bug, the Badgers are finally healthy again. Lorne Bowman is a prime example. The freshman guard is currently 9-17 from three point range this season. Small sample size but could be a crucial part in the offense.
I don't believe our young rotation will be the answer to the three point shooting issue but it certainly won't hurt. Players like Bowman and Hepburn need to be involved more offensively. It will take time but can only benefit Wisconsin's offense this season. Time is slowly running out this season. It's now or never for the three point shooting to improve.
Prediction
Everything about this game screams offense. From Iowa being a top scoring team to the nation to also giving up over 70 points to opponents. The Hawkeyes defense once again is their Achilles heal. It's not that Iowa has had issues scoring in the past but they struggle to hold up on the defensive end.
This is the reason why I think Wisconsin comes out victorious. Yes, both teams have top scorers in the nation but defense is important too. Especially for the Badgers, defense is what makes this team run. That statement is pretty clear when you look at Monday's upset victory. That doesn't mean it's going to be easy for Wisconsin either. Just because Iowa struggles defensively, that doesn't mean they can't play defense. They can lock down teams with their length and do a great job closing out.
Iowa also hasn't played nearly as difficult a schedule as Wisconsin. Although they've scored over 80+ points in 11 of their 14 games, they've done so against lesser teams. But when it comes down to the wire, no team does it better than the Badgers. It won't be easy but this team has proven to close out games when needed. This is why they get the edge.
Final Score: Wisconsin 72, Iowa 67
For More Great Wisconsin Sports Content
Follow me on Twitter at @bennyboy615 and follow us @WiSportsHeroics for more great content. To read more of our articles and keep up to date on the latest in Wisconsin sports, click here!