After a win over the Iowa Hawkeyes Thursday, the Badgers hit the road for a Big Ten matchup with the Maryland Terrapins. Tip time is scheduled for 6:30 PM CST in College Park. The game will be televised on BTN. Here are three keys to a road win tomorrow night.
Ride The Momentum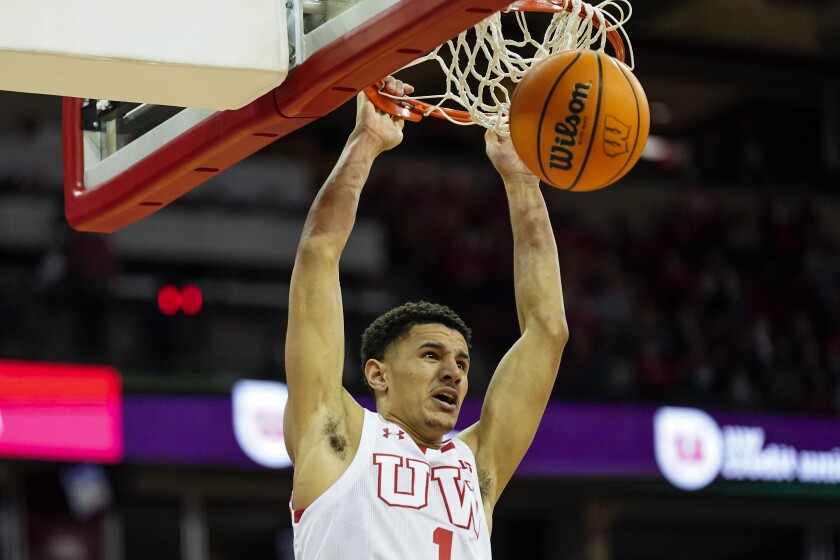 There's no doubt this has been one of the most impressive weeks for Badger Basketball in a long time. The Badgers have beaten #3 Purdue on the road and Iowa, the highest scoring team in the conference, at home. How has Wisconsin done it? Defense and winning the 50/50 plays.
Paying good defense and winning the 50/50 plays creates and establishes momentum. Wisconisn has done a great job at that recently. This is not a guarantee win tomorrow night despite Maryland being 0-3 in conference. The Badgers need to stick to what has been working.
Fast Start
It's so tough to play on the road in the Big Ten. Home games are tough enough as it is, but asking for a road win is tough at any part of the season. I believe a fast start is a must for the Badgers. The Terrapins have a chance to knock off a team playing some of their best basketball in the country so juice and fire should not be a problem.
Wisconsin on the other hand, could take a 2-1 record this week, but we all know they want to make this a perfect week. As mentioned earlier, the Badgers have created and established momentum this week. A fast start on the road would help.
Defend The Guards
Maryland's top two scorers are senior guards. Eric Ayala leads the team with 15.3 points per game and is a good three point shooter. Expect Johnny Davis or Brad Davison to draw that assignment.
Fatts Russell is as senior transfer from Rhode Island. He averages 12.5 points a game so he a threat to take over any game. The Badgers are familiar with Russell as they faced Rhode Island in a non-conference game last season. Russell scored only eight pints on 3-4 shooting I would expect Chucky Hepburn to defend Russell.
Prediction
I have been cautiously optimistic this early in the Big Ten season. There's no doubt these last two games have been impressive showings from Wisconsin. At the same time, there are a lot of veteran teams in this conference. Maryland is one of those teams. The trio of Ayala, Donta Scott, and Russell is good enough to battle any trio in the Big Ten.
The 0-3 conference record shouldn't state what this team is. The Terrapins did lose former coach Mark Turgeon earlier this season. As a result, the Terrapins have been dealing with a lot of off the court noise. I really believe they are better than what their record shows.
Despite all of this, how can I pick against the Badgers based off the week they have had? They have the best resume win all of college basketball and beat a very good Iowa offense. This won't be a walk in the park, but I think the Badger take advantage of their size and play good enough defense to escape with a good road win tomorrow night.
Wisconsin- 70 Maryland- 64
Follow me on Twitter @DylanBuboltz and follow us @WiSportsHeroics! For all your Wisconsin sports content, check out our homepage here!