There are always rumors and suggestions from fans about the Green Bay Packers being in the running for big name free agents. However, when someone like Ian Rapoport also believes the Packers could be involved in signing a big name wide receiver, the possibility gains a ton of credibility. In a guest appearance on The Pat McAfee Show, Rapoport stated that he believes the Packers will be in the running for Jarvis Landry, Julio Jones, and Odell Beckham Jr.
"This is a great WR market for the Packers & I think they're gonna be involved for Jarvis Landry, Julio Jones & OBJ" ~@RapSheet#PMSLive pic.twitter.com/UXRLxnqNFK

— Pat McAfee (@PatMcAfeeShow) May 10, 2022
The Packers have been linked to each of these receivers by various media outlets (including this one) for months. The question is, will any of them happen?
Would the Packers Pursue Odell Beckham Jr.?
The Green Bay Packers were one of the finalists for Odell Beckham Jr. after he secured his release from the Cleveland Browns last season. However, OBJ chose to sign with the Los Angeles Rams. The move worked out for him as he won a ring with the Rams. Unfortunately, he also tore his ACL in the Super Bowl and will not be available until later in the season, if at all.
The fact of the matter is this: OBJ has already turned down the Packers once. He made it clear that he did not want to play in Green Bay when he chose Los Angeles over them. Even if he is not signed before the season starts, there will be plenty of teams interested in his services come November or December. It is not likely he chooses Green Bay this time.
Would the Packers Pursue Jarvis Landry?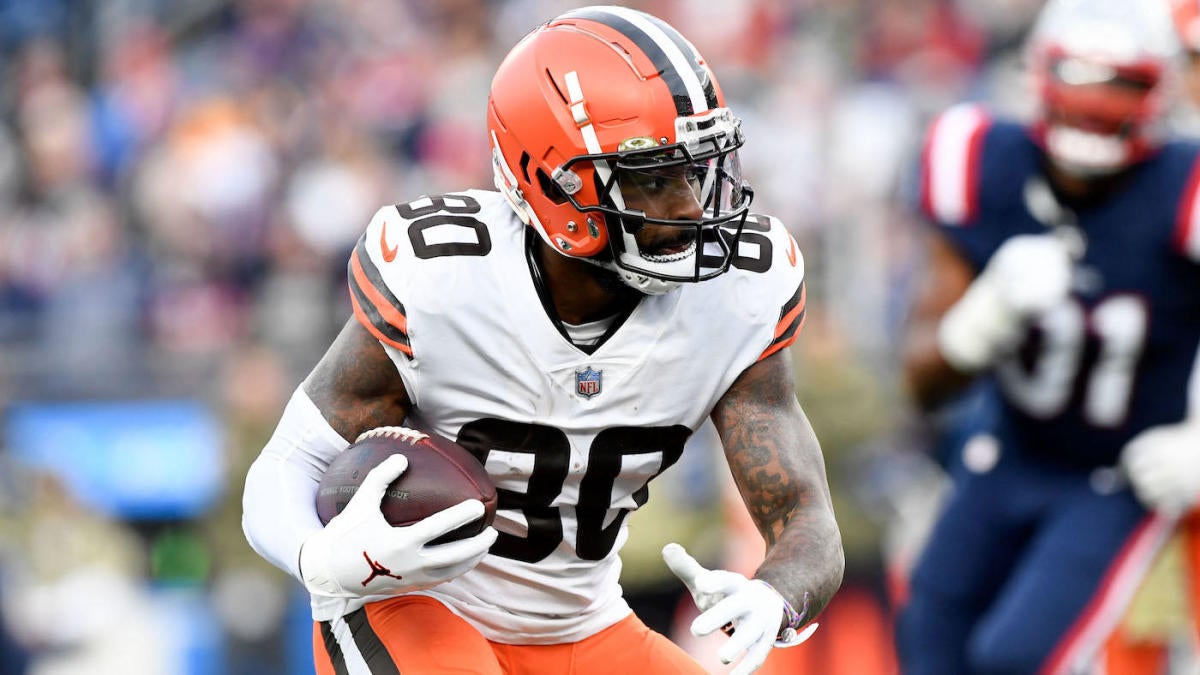 There was a point in time where Jarvis Landry was one of the most dominant wide receivers in the NFL. From 2015-2019, he made five-straight Pro Bowls and had three 1,000+ yard seasons. He also did not miss a single game until 2020.
The question as to whether the Packers would pursue Jarvis Landry in free agency is due to the fact that there are a few things that deviate from Green Bay's norm. First, Landry is entering his age 30 season. Now, the Packers were ready, willing, and able to offer Davante Adams the richest wide receiver contract in NFL history and he is entering his age 30 season. Jarvis Landry, though, is not Davante Adams. Another concern is that Landry has not been on his typical level of production for the past two seasons. In 2020, he 840 receiving yards, then his lowest since his rookie season. Last year, in 12 games, he had 570 yards. His 47.5 receiving yards per game was just BARELY better than his 47.4 yards per game in his rookie season.
Perhaps it was due to injury. Perhaps it was because the Browns are, well, the Browns. However, Landry will almost certainly be seeking a far more lucrative deal than the Packers will be willing to give him.
Would the Packers Pursue Julio Jones?
In my opinion, this is the free agent target that makes the most sense for the Packers. While Julio Jones is older than Jarvis Landry, he also has more against him in terms of missing time. In other words, he would be more likely to accept a shorter, less expensive "prove it" deal. The Packers made a similar signing earlier this offseason when they signed Sammy Watkins.
Another factor in Jones' favor is that he is already familiar with Matt LaFleur. LaFleur served as the Atlanta Falcons' quarterbacks coach in 2015 and 2016.
The question is, would Julio Jones want to play for Green Bay? Any team that is going to sign Jones is going to ask him to sign a shorter deal. If he wants to turn a one-year prove it deal into one last bigger payday, there is no better place for him than Green Bay. In Tennessee, he received 48 targets in 10 games. That was, by far, the fewest of his career, even in earlier seasons in which he missed time. In Green Bay, he would be walking into a room with three rookies, (maybe) Allen Lazard, and Randall Cobb. He would get many chances to catch passes, perhaps more than anywhere else.
For More Great Wisconsin Sports Content
Follow me on Twitter at @theotherRobin19 and follow us @WiSportsHeroics for more great content. To read more of our articles and keep up to date on the latest in Wisconsin sports, click here! Also, check out our merch store for some amazing WSH merchandise!